'Barefoot Contessa' Ina Garten Says She Gave Fans 'Permission' to Forgo Fresh Veggies in Favor of Grilled Cheese Sandwiches
It's been a tough 2020 for most people. Between the global pandemic and subsequent shutdown, everyone has been staying in and cooking at home more. And for that, Barefoot Contessa host Ina Garten is the ideal source of inspiration.
Plus, it was fortuitous timing that Garten just published her book Modern Comfort Food, which is precisely what most of her fans are craving while they're sheltering at home. And she says those recipes have given followers the "permission" to eat classic comfort dishes instead of healthier fare.
'Barefoot Contessa' grew her following during the pandemic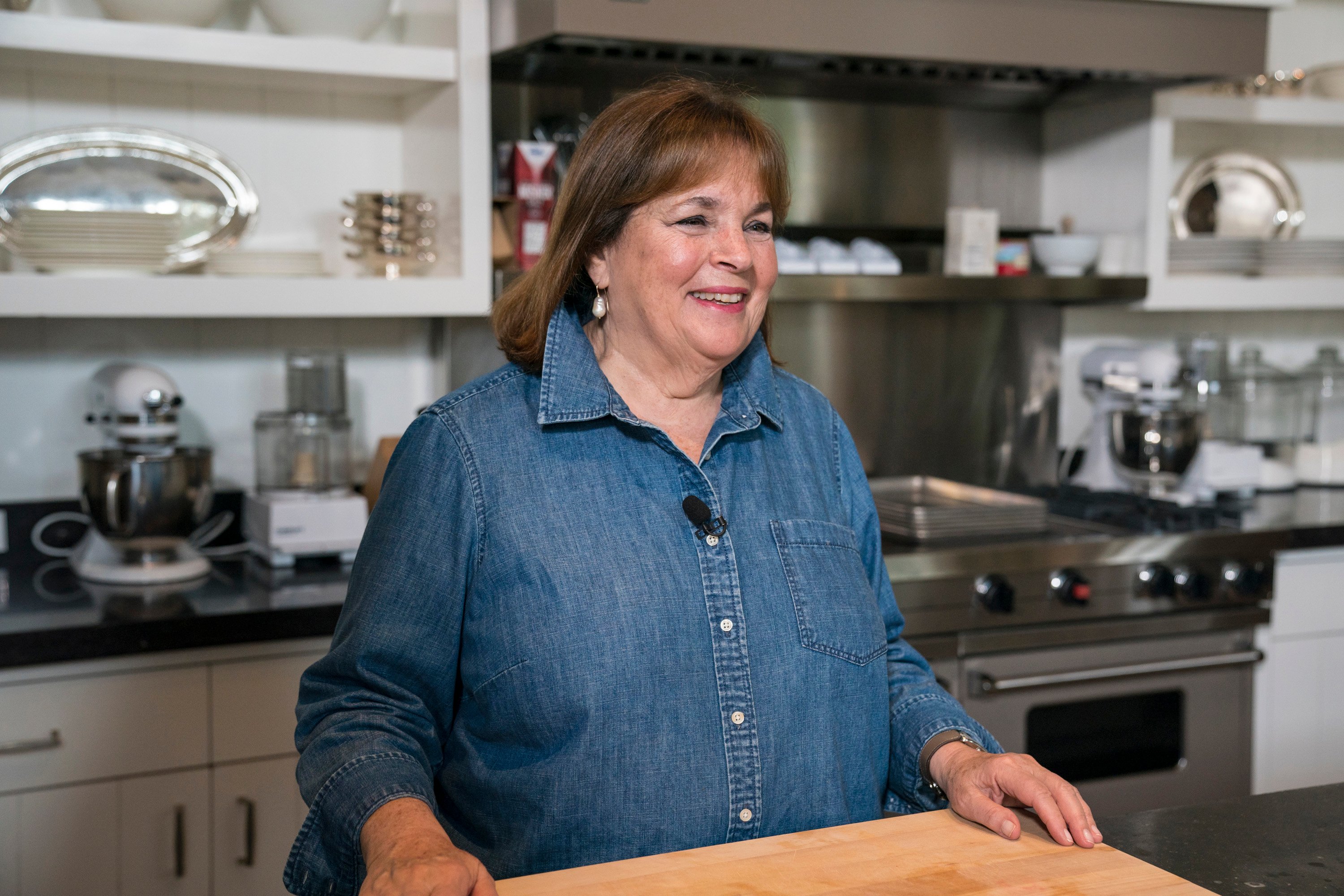 With more people home and bored, it was the perfect time for Garten to start sharing more recipes on her social media channels. And it all coincided perfectly with her latest cookbook promotion.
Modern Comfort Food hit shelves on Oct. 6 at the exact time that temperatures got colder in most of the country. Thanks to the popularity of the cookbook and her recipes, Barefoot Contessa's following grew by 1 million since the pandemic began, Delish reported.
The newest cookbook is chock full of "old-fashioned crowd pleasers" such as Cheesy Chicken Enchiladas, Cheddar and Chutney Grilled Cheese, and Boston Cream Pie. The one thing all the recipes have in common is their soothing warmth that's enough to brighten the darkest day.
But these recipes aren't exactly low calorie. Barefoot Contessa explained how she encourages taking a break from calorie counting in the name of comfort.
Ina Garten knows people want true comfort food right now
With everything going on in the world, Garten is tuned in to what regular people are craving during mealtimes. This explains why her following grew so quickly and why her cookbook is a smash hit.
"This has just been an outpouring of affection that has been so lovely that I've given people the tools to make something really satisfying," the cookbook author said in an interview with Page Six.
"I've almost given them permission to make mac and cheese. We open the fridge and there are all these fresh vegetables that we bought but what we really want is a grilled cheese sandwich."
She's also drinking cocktails, but not as much as you think
Garten isn't shy about indulging in some well-earned libations during quarantine either. A video clip of the Food Network star sipping a giant cocktail went viral earlier during the shutdowns because it echoed how so many people were feeling.
But Barefoot Contessa insists she doesn't mix drinks that frequently. "I think I spend more time talking about cocktails than I do actually drinking them," she told Page Six. "I have a little glass of wine and that's basically all I need, and a cocktail once in a while."
Ina Garten is happy at home with her husband Jeffrey
Besides just providing followers with fabulous recipes and encouragement, Garten is helping them see the silver lining of being home more. She's been vocal about how much she's enjoying a slower schedule and more time to spend with her beloved husband, Jeffrey.
"I feel like I prepared my whole life to be quarantined or working towards a place where we could be quarantined," Garten told People (via Delish). "I think [Jeffrey] is going to look back on these days as the good old days," she continued. "I make him lunch, I make him dinner, and he's home all the time…I have to say, it's great!"
Especially when there are grilled cheese sandwiches and mac and cheese involved.