Barefoot Contessa Ina Garten's Scallops Provencal Is an Easy 5 Minute Summer Dinner
Ina Garten is the queen of easy meals, some of which take mere minutes to pull together. The Barefoot Contessa star's scallops Provencal recipe is the perfect summer dinner that's full of flavor and takes just 5 minutes to make.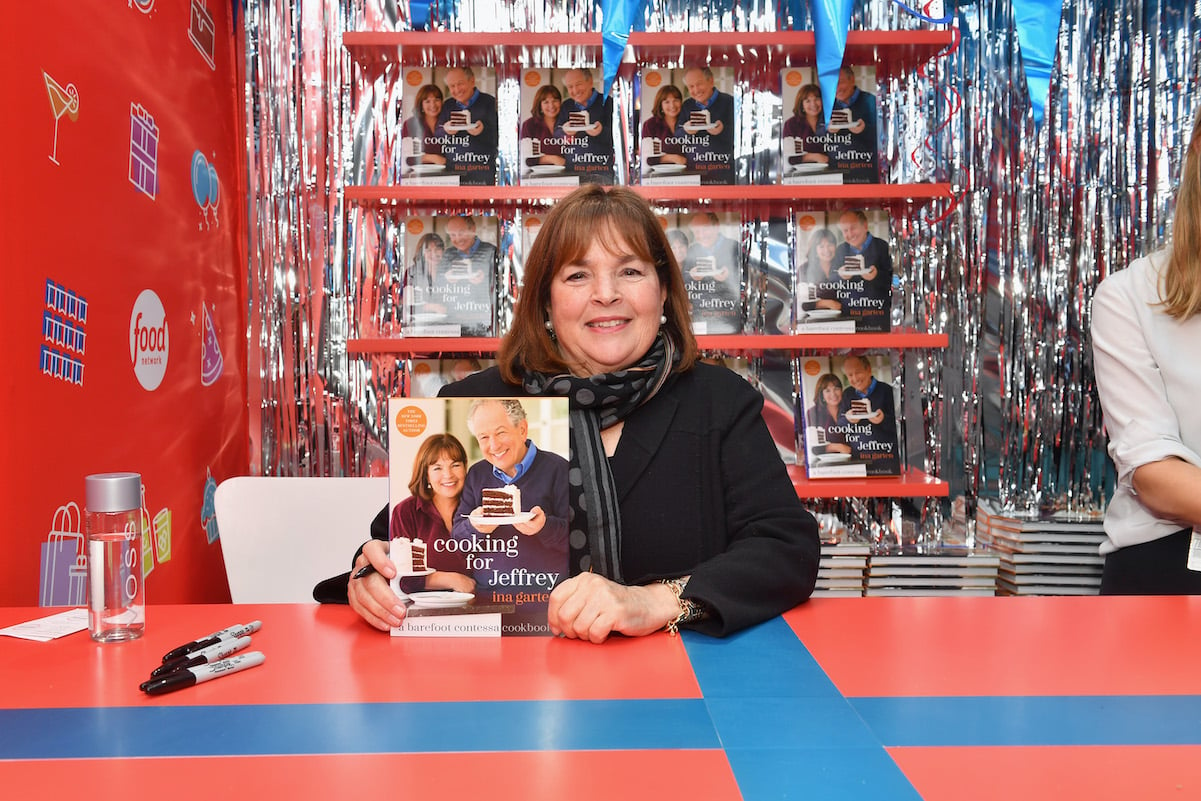 Ina Garten's scallops Provencal uses just a few basic ingredients
Garten demonstrated how to make her easy scallops Provencal recipe on the Barefoot Contessa cooking show. "I love making these," she said. "I know they're really fresh — Jeffrey and I just got them."
Garten placed the scallops on a plate and sprinkled them generously with salt and pepper. "Sometimes people salt and pepper the flour," she explained. "But I think it never really gets into the scallops so I'm going to salt and pepper them first, and then flour them."
She sprinkled flour over the scallops and tossed together to coat them. "And what the flour is going to do is sear the scallops really nicely but it's also going to get into the sauce so it's going to thicken the lemon and butter sauce," Garten noted.
Garten added butter to a hot sauté pan and place the scallops in one layer. "I'm going to cook them on medium heat for about 2 minutes and then I'll turn them and add lots of flavor," she explained.
Ina Garten adds a delicious sauce to her perfectly seared scallops
While the scallops cooked, Garten gathered the ingredients for the sauce and explained that everything can be pre-prepped to save even more time. "Sometimes when I'm making this for a dinner party, I get all the ingredients all prepped in advance and the whole thing just takes 5 minutes in the pan," she shared.
The Barefoot Contessa turned the scallops over, which she pointed out were "nice and brown," adding, "The browning sort of sears them, gives them lots of flavor." She cooked the scallops for another 2 minutes on the other side.
"So I'm going to chop up these ingredients and then just add them to the pan and make a sauce with butter and white wine. It's going to be just delicious," she said while chopping the shallots and garlic. "And in order for it to be really provencal — parsley," Garten added.
Garten's sauce is a snap to make — she added butter to the scallops, as well as the shallots, garlic, and parsley, cooking it together for 2 minutes.
As she added the white wine, she explained, "And that's going to get all the brown bits in the bottom of the pan into the sauce. Just use a nice dry white wine. Something you'd want to drink with the meal — and then serve it with the dinner."
You can find the full recipe on the Food Network website.
Ina Garten's scallops Provencal recipe earns rave reviews
Garten's scallops Provencal recipe has a solid 5-star rating on the Food Network website, with her fans raving about how easy and delicious it is.
"This is one of the simplest and exquisite recipes for scallops," one commenter wrote. "I wouldn't change a thing. A winner!!"
"This is a terrific and simple method for a standout meal. I made risotto with asparagus and haricot vert which provided a rich compliment to the scallops and made a beautiful plate," another fan remarked.
Another commenter shared, "I live on Cape Cod and get fresh scallops right off the boat. This is my go-to recipe. Complements the scallops perfectly without overpowering. Terrific fresh flavor and easy to make."