'Barefoot Contessa': Ina Garten Uses a 'Dirty Little Secret' Trick in Her Foolproof Ribs Recipe That's So Easy
Barefoot Contessa star Ina Garten shares her tips and tricks for her perfect foolproof barbeque ribs recipe. Garten said she uses one method that's a gamechanger for the best results. She cooks the ribs in the oven before moving them to the grill.
Barefoot Contessa star Ina Garten has mastered a recipe for foolproof ribs that she guarantees will come out perfect at your next barbeque. Garten uses what she calls a "dirty little secret" and, once you try it, you'll never make barbeque ribs any other way.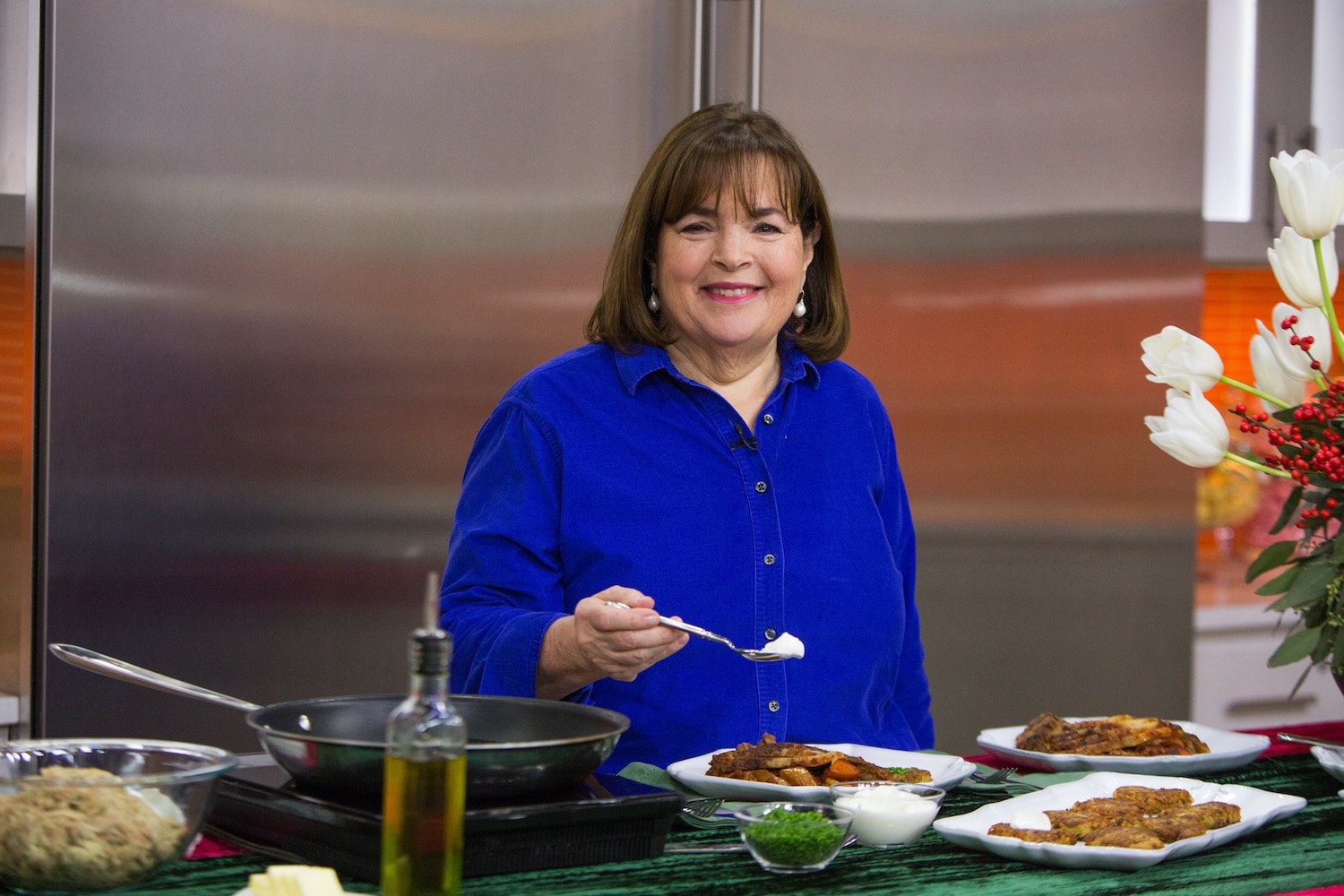 Ina Garten uses 1 simple trick for perfect ribs
While demonstrating how to make her ribs recipe on Barefoot Contessa: Cook Like a Pro, Garten asked, "How many times have you had ribs where they're just burnt to a crisp and there's nothing left?"
"The dirty little secret about my foolproof ribs is they're actually cooked in the oven until they're falling off the bone and absolutely delicious," she shared. "And then, at the last minute, I throw them on the grill. And they get that really charred flavor. They're so good and they're so easy to do."
Nothing could be easier and the grilled ribs come out so flavorful, in part, because of her homemade barbecue sauce. Garten said that there are a lot of ingredients in the sauce but assured, "a lot of them you probably already have in your pantry."
Ina Garten's foolproof barbeque ribs recipe
Garten learned from personal experience that cooking ribs in the oven first makes them perfect for grilling. "They're meaty, they're flavorful, they're tender," she explained after taking a bite.
"You know what, once I stopped incinerating ribs on the grill and started roasting them first and then barbequing them? There's no going back," she added. (You can find the recipe on The Food Network website.)
Ingredients
5 pounds Danish baby back ribs (4 racks) or St. Louis ribs (2 racks)
Kosher salt and freshly ground black pepper
1 recipe BC Barbecue Sauce (recipe follows)
Barbecue sauce ingredients
½ cup vegetable oil
1 ½ cups chopped yellow onion (1 large onion)
1 tablespoon minced garlic (3 cloves)
1 cup (10 ounces) tomato paste
1 cup cider vinegar
1 cup honey
½ cup Worcestershire sauce
1 cup Dijon mustard
½ cup soy sauce
1 cup (8 ounces) hoisin sauce
2 tablespoons chili powder
1 tablespoon ground cumin
½ tablespoon crushed red pepper flakes
Preheat the oven to 350 degrees Fahrenheit.
Heat the oil in a saucepan over low heat. Add the onions and cook them for 10 to 15 minutes until the onions are translucent. Add the garlic and cook it for one minute. Add the remaining ingredients and bring everything to a boil, then lower the heat, simmering the sauce for 30 minutes.
Place the ribs on a sheet pan covered with aluminum foil, meat-side up. Sprinkle them with 2 teaspoons salt and 1 teaspoon pepper. Pour the sauce over the ribs, cover it with foil, and bake, 1 ½ hours for baby backs or 1 ¾ hours for St. Louis ribs. The meat will be tender after cooking. Remove the ribs from the oven, spread more sauce over the top, and finish on the grill or refrigerate the ribs to be grilled later.
Use a charcoal grill with a layer of hot coals or a gas grill set to medium-high heat. Brush the cooking grate with oil to prevent sticking, then place the meat on the grill, ribs-side down. Put the lid on and grill for 5 minutes with the vents open, then turn the meat and cook for another 5 minutes with the lid on. The sauce will caramelize as it grills.
Allow the meat to rest on a board, covered tightly with foil, for 10 minutes.