'Barefoot Contessa' Ina Garten's Shrimp Scampi Recipe Is a Perfect Pasta Dish That Only Takes 10 Minutes
Ina Garten's easy linguine with shrimp scampi recipe is bursting with fresh citrus flavor and perfect for summer — or anytime really! Garten shared how the recipe comes together for a quick weeknight dinner that's ready in 10 minutes.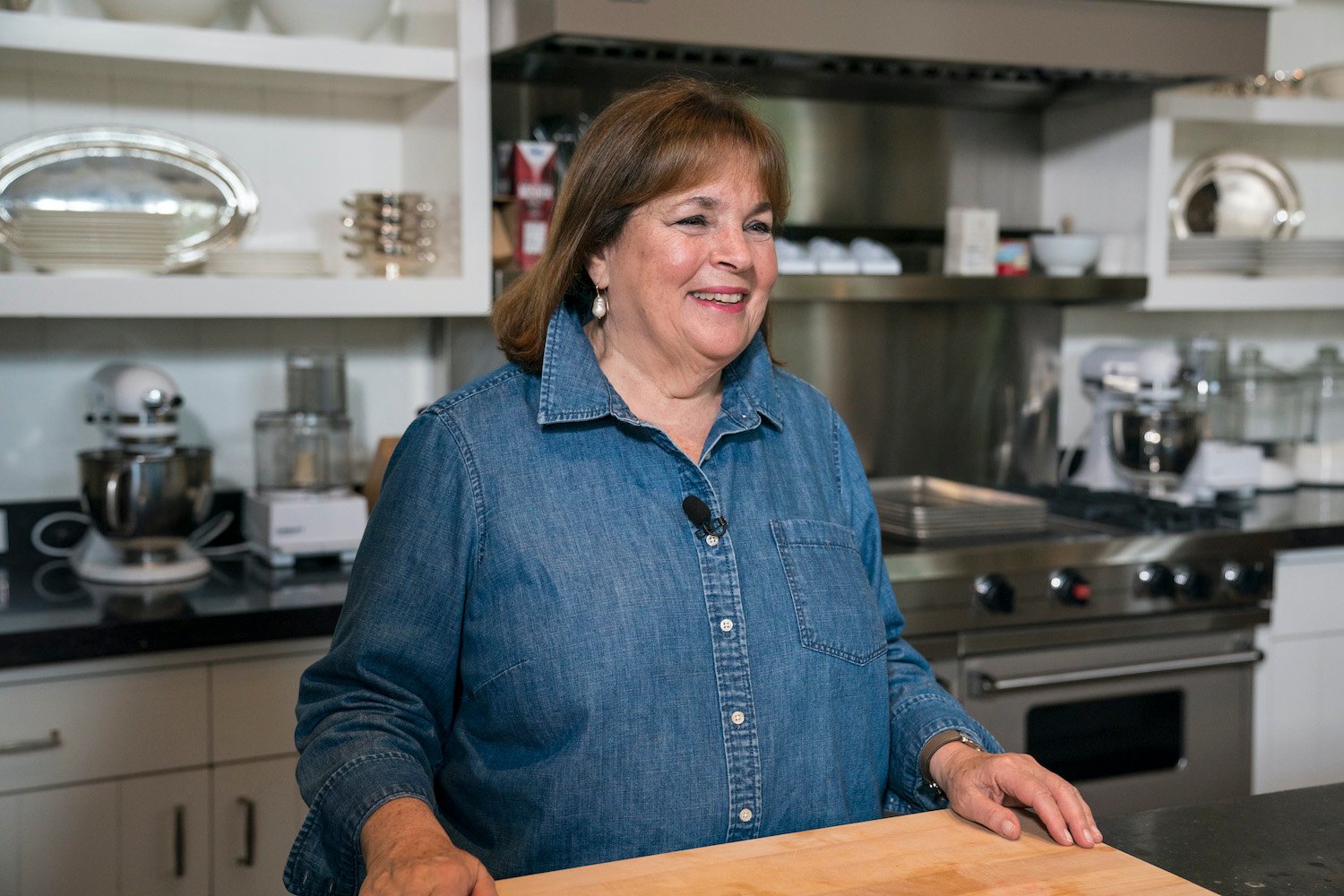 Ina Garten's linguine with shrimp scampi recipe is an easy 10-minute dinner
While demonstrating how to make her linguine with shrimp scampi recipe on Garten's Barefoot Contessa cooking show, she shared, "It's a great summer dish."
Garten begins by cooking the pasta for 7 to 10 minutes and the rest of the recipe comes together quickly in that time. She places oil and butter in a heated sauté pan, explaining, "I do the olive oil because it has a high burning temperature and the butter because it has lots of flavor."
"I know this looks like a lot," she admitted. "But it's a sauce for the entire dish."
Garten adds garlic to the hot oil and butter, cooking it very briefly. "With garlic, you really don't want to cook it too long, so just about a minute," she shared. "Nothing worse than the flavor of burnt garlic."
She saves prep time by buying peeled and deveined shrimp. "If you can't buy it, you can always peel and devein it yourself," Garten noted. Then she places the shrimp into the garlic mixture in the pan, cooking it for 3 to 5 minutes.
Garten recommends adding salt and pepper to the shrimp "because when you add the pasta, the sauce has to flavor the pasta also — so it has to be really strongly flavored."
She turns the shrimp over to cook them evenly on both sides and drains the pasta in a colander before adding it to the pan with the shrimp, garlic, butter, and oil.
"You cook the pasta and the sauce together for the last few minutes and it really absorbs the flavor," Garten said.
To finish the recipe, Garten adds lemon zest and lemon juice to brighten the flavors, thin slices of lemon, parsley, and for "a little bit of heat," some red pepper flakes. The whole dish is tossed together before serving.
You can find the full recipe on the Food Network website.
Ina Garten said her shrimp cocktail has more flavor than the classic version
Garten also has a recipe for an amped-up version of the classic shrimp cocktail that uses the easiest trick for the best flavor.
"When I used to cater parties, amazingly it was the shrimp cocktail everybody went after," Garten said on the Barefoot Contessa cooking show.
"Then I thought to myself, well, boiling shrimp doesn't add any flavor to it. I wonder if I can do something that will give it even more flavor," Garten continued. "And I thought, maybe roasting. So I tried roasting shrimp, a little bit of olive oil, salt, and pepper and I couldn't believe what a difference it made."
She said the flavor is such a game-changer that "people will go crazy" when served this delicious appetizer.
The full recipe for Garten's roasted shrimp cocktail is on the Food Network website, complete with her next-level cocktail sauce.