Barefoot Contessa Ina Garten Signs Deal That Includes a New Series and Podcast
Ina Garten, who has built an empire with her Barefoot Contessa cooking show and cookbooks, will be expanding with even more content under a multi-platform deal. Garten will have a new series called Be My Guest that will air on Food Network, with a longer version for discovery+ — as well as a podcast.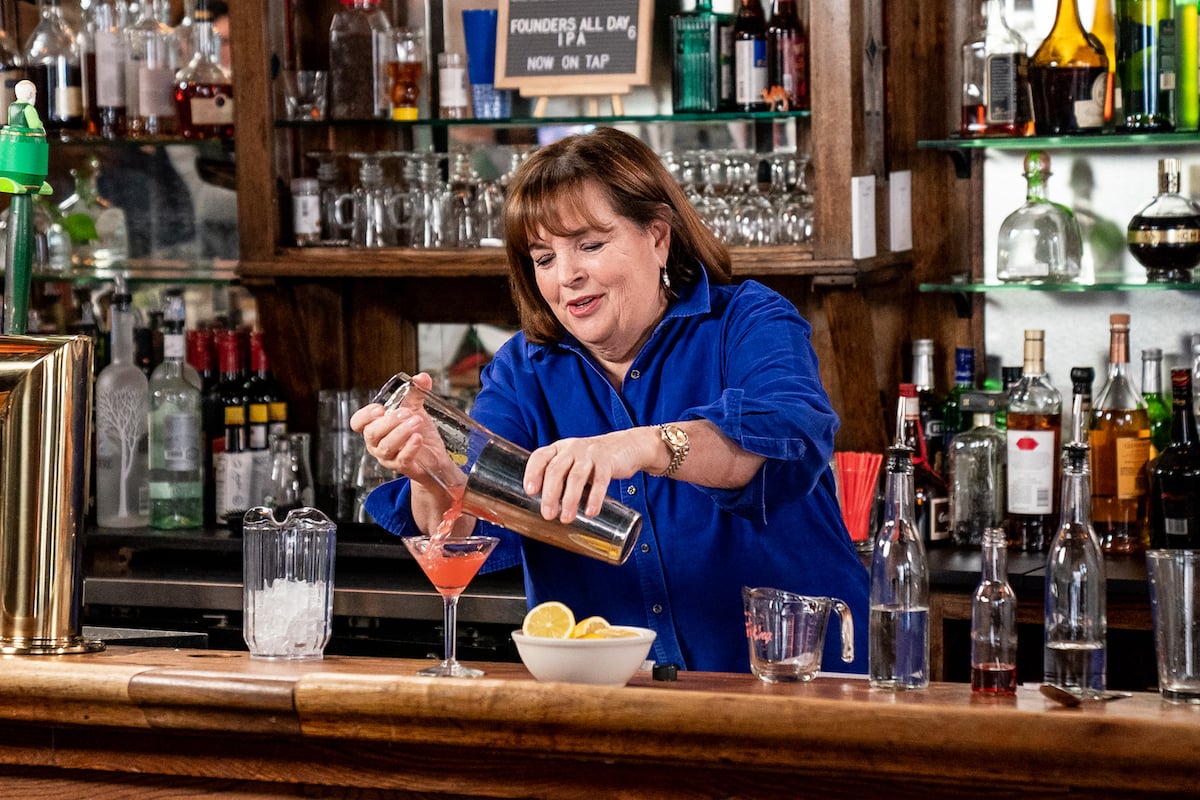 Ina Garten expands her brand with a new deal
Garten is about to become busier than ever. The Barefoot Contessa star signed a multi-year deal with Discovery to create a variety of content, beginning with a new series called Be My Guest, in development for 2022, according to a report from Variety.
Be My Guest will see the cookbook author having friends in her home and taking viewers along for the fun. The show will have multi-platform versions, with a half-hour show on Food Network, an hour-long extended version for discovery+, and a podcast.
"Ina has a huge, devoted fan base who know that each and every Ina premiere is a television event. Ina's new series showcases her exceptional talents beyond what she has ever shared before," Courtney White, president of Food Network and streaming food content for Discovery, shared in a statement. "I am thrilled that we will be continuing our relationship on multiple platforms for years to come."
Garten, naturally, is thrilled with the deal. "I'm so looking forward to filming new shows," Garten shared. "With Be My Guest I'm welcoming really fun, interesting people into my barn in East Hampton for good food and conversation. The range of platforms — from streaming and network TV, to audio — offers new and creative ways to connect with new viewers. This is going to be so much fun!"
Ina Garten is experienced at entertaining and loves hosting
Garten's upcoming show where she welcomes people to her barn to chat seems like a great fit for the Barefoot Contessa star.
In a 2016 video promoting her cookbook Cooking for Jeffrey, she explained that she loves to cook for her husband Jeffrey but also enjoys entertaining for one simple reason. "One of the great pleasures in my life is cooking for Jeffrey," she explained, but said she also loves to prepare food for friends.
"The thing I like most about cooking is actually that when you cook, everybody shows up," she explained. "It's not really the cooking part, it's the community part."
Garten continued, "One of the things I think people get really worked up about is doing a meal that impresses everybody. What I try and do is something where you can buy really simple ingredients, cook something really simple and everybody loves it."
"I love to take an idea of something I love, like lemon chicken, and just make it as simple as it can possibly be and as delicious," she added.