'Barefoot Contessa' Ina Garten's Smashed Potatoes Recipe Is an Easy Side Dish That Involves 1 Simple Trick
Barefoot Contessa star Ina Garten has a delicious twist on potatoes as a side dish — and her recipe is so easy. All that's needed for her amazing parmesan chive smashed potatoes recipe is the potatoes and a handful of flavorful additions.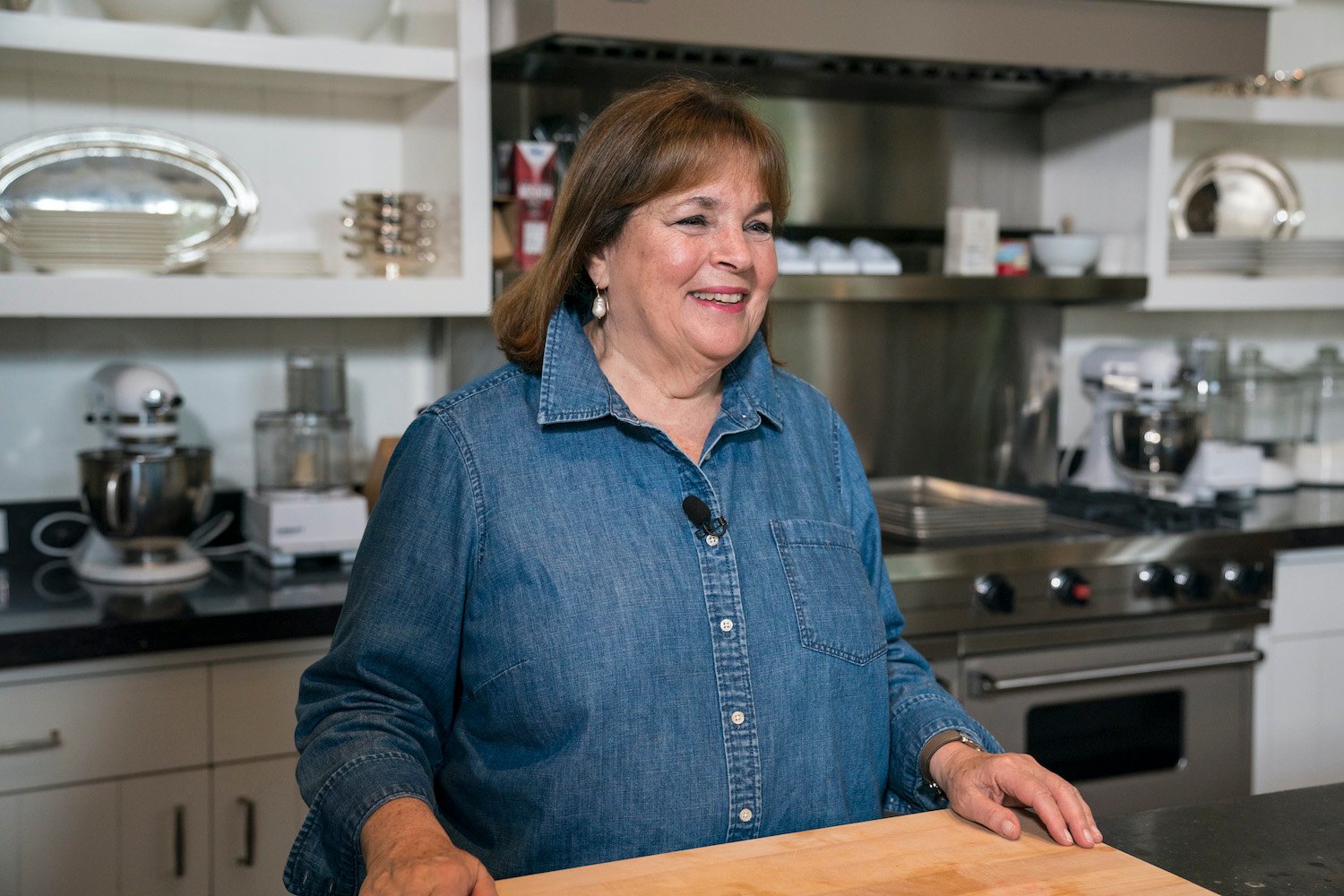 Barefoot Contessa's smashed potatoes are crispy and flavorful
While demonstrating how to make her parmesan chive smashed potatoes recipe on the Barefoot Contessa cooking show, Garten drained the water from the boiled potatoes, then spread them out onto a sheet pan.
The next step involves smashing the potatoes, something she accomplishes easily by using a measuring cup. "I'm going to take a cup measure — you can really use anything or a potato masher — and just each one on a roasting pan, just smash it a little bit," she explained.
"And then I'm going to roast them and when you roast them it gets crispy edges and creamy in the center," she added.
The potatoes are sprinkled with olive oil, salt, and pepper before baking them for 25 minutes. The potatoes are sprinkled with parmesan cheese then placed in the oven for a couple of minutes to melt the cheese. Once finished, the chives are sprinkled on as a finishing touch.
Ina Garten's parmesan chive smashed potatoes recipe
Garten's parmesan chive smashed potatoes recipe is so simple to make and the Barefoot Contessa star said they can be made in advance. (You can find the recipe on The Food Network website.)
"The nice thing is you can actually boil the potatoes and smash them and then roast them later so you can make a lot of this ahead," she explained. "You definitely don't want to roast them until you're ready to serve them."
Garten noted how great these potatoes are for a side dish, but said she once made them into appetizers "with a little sour cream and caviar on it… wasn't bad."
Ingredients
1 pound mixed small Yukon Gold and red new potatoes, scrubbed
Kosher salt and freshly ground black pepper
3 tablespoons olive oil
½ cup freshly grated Parmesan cheese
2 tablespoons minced fresh chives
Fleur de sel or sea salt
Preheat the oven to 400 degrees Fahrenheit.
Place the potatoes and 1 tablespoon of salt in a large saucepan, with enough water to cover the potatoes. Bring the water to a boil, then simmer the potatoes for 17 to 20 minutes. Insert a knife into the potatoes to check that they are tender when done. Drain the potatoes and place them in a single layer on a sheet pan.
Using a measuring cup, "smash" the potatoes by gently pressing each to ½ inch thickness. Drizzle olive oil, 1 teaspoon salt, and 3/4 teaspoon pepper on the potatoes and toss to coat.
Roast the potatoes for 25 to 30 minutes, turning them midway through the cooking time. When finished, sprinkle the potatoes with the parmesan and cook another 2 minutes to melt the cheese. Sprinkle with chives and fleur de sel before serving.