Barefoot Contessa Ina Garten's Spinach Puff Pastry Recipe Looks Elegant and Is So Easy to Make
Ina Garten has perfected many dishes that look more complicated to make than they actually are. The Barefoot Contessa star's spinach in puff pastry recipe is one example of an elegant dish that has a simple filling inside of a store-bought shortcut ingredient.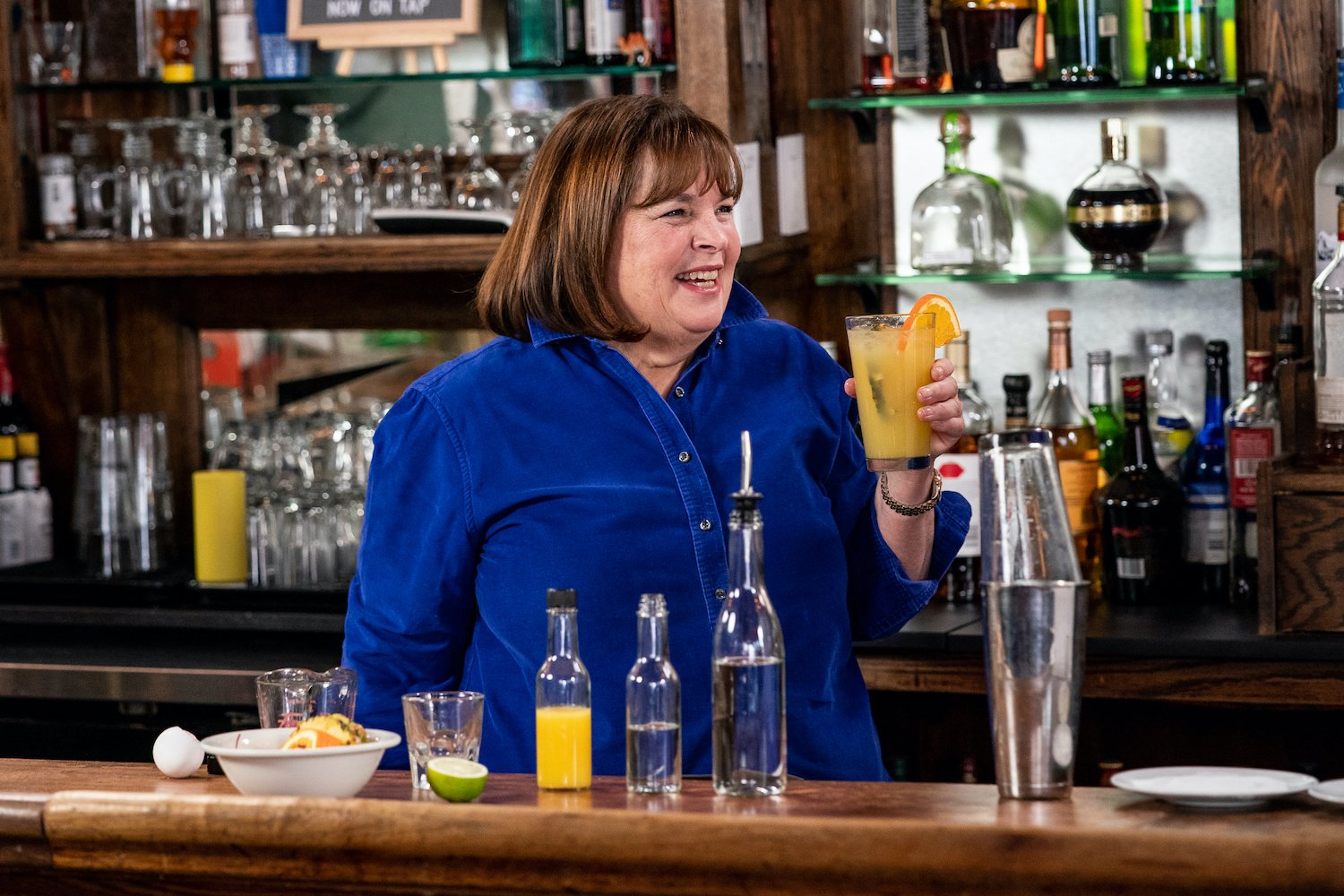 Ina Garten's spinach in puff pastry recipe is so easy to make
Garten demonstrated how to make her spinach in puff pastry recipe during an episode of Barefoot Contessa. She started by making a savory filling, first cooking onions in butter and then adding garlic. She defrosted frozen spinach and squeezed it "a little bit dry" and placed in a bowl. "You don't want to squeeze all the liquid out," the Food Network star explained.
She added the cooked onions and garlic, as well as scallions, grated gruyere, parmesan cheese, eggs, bread crumbs, salt, pepper, toasted pine nuts, and ground nutmeg. "And that's the filling — easy!" she said as she stirred the ingredients together.
Store-bought puff pastry saves time and is so flaky and beautiful
The pastry portion of the dish couldn't be easier. Garten unfolded one piece of puff pastry on a parchment-lined sheet pan and spooned the filling into the middle. "So the key about this is to make sure that you get the filling in the middle and leave a little border," she advised.
The Barefoot Contessa star rolled out the second piece of pastry slightly, explaining, "Because of the top, I want the second piece of pastry to be a little bit bigger. You want it to cover the top and meet on the sides."
Garten brushed egg wash along the edge of the first piece of pastry, placed the second piece on top, and used a fork to crimp the edges. She brushed more egg wash over the entire pastry and made three slits in the top to allow the steam to escape. The Food Network host baked it in a 375 degree Fahrenheit oven for 35 minutes "until it's puffed and golden brown and delicious."
The full recipe is available on the Food Network website.
Garten loves using puff pastry in a variety of her recipes
Garten noted her love for puff pastry as she took a bite of her spinach dish. "I'm kind of obsessed with puff pastry," she said. "And now you can see why."
Garten has used the puff pastry shortcut for everything from her "all-time favorite dessert" apple tart, to appetizers, like soppressata and cheese in puff pastry, and tomato and goat cheese tarts.
While demonstrating her tomato and goat cheese tarts recipe on an episode of Barefoot Contessa, Garten noted, "It was a miracle when I discovered puff pastry because it always comes out right." She can add sweet or savory ingredients and the pastry puffs beautifully — and, best of all, it's a great time-saver.
When sharing how to make her favorite apple tart recipe on Barefoot Contessa, she explained, "So what I use is puff pastry. Frozen puff pastry, you buy it in a grocery store. And I leave it in the fridge so it's nice and cold when I'm working with it."
For Garten, it just makes sense to use the ingredient rather than make it homemade. "Of course, you can make your own pastry but with puff pastry, it's so fantastic — why would you bother?," she said.
The apple tart recipe uses just four ingredients. She places thinly sliced Granny Smith apples on squares of the pastry, sprinkles it with sugar, dots it with butter, and bakes the dessert. When it's done baking, she brushes an easy apricot glaze over each tart for a glossy finish.
RELATED: 'Barefoot Contessa': Ina Garten's Easy Risotto Recipe Solves a Problem She Calls 'Annoying'