'Barefoot Contessa' Ina Garten's Summer Sangria Is an Easy and Refreshing Cocktail
Ina Garten has the perfect summer cocktail which she plans to serve on her Fourth of July menu. The Barefoot Contessa star took a classic sangria and updated it with 'summery ingredients,' including rosé wine and fresh summer fruits. Garten demonstrated how to stir up a big pitcher of the refreshing cocktail.
Ina Garten put a fresh spin on traditional sangria with her rosé sangria cocktail, bursting with fruits of the summer season. The Barefoot Contessa star showed how to make the delicious drink to celebrate the July 4th holiday.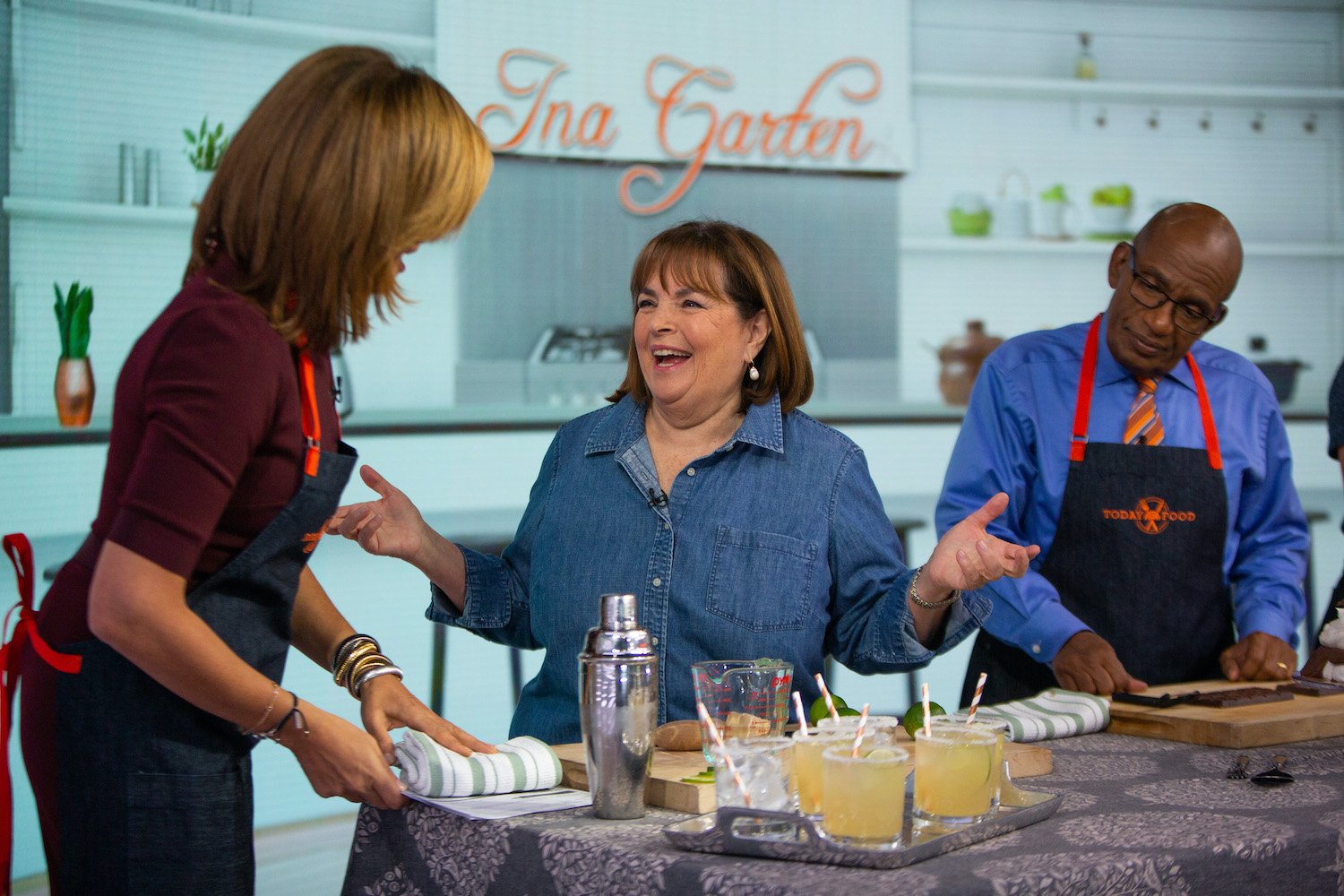 Ina Garten took a classic sangria and gave it a fresh new update
Garten explained her updated take on the classic sangria in a 2015 Facebook post. "Everyone who lived through the 1970s remembers serving big pitchers of sangria made with chilled Spanish red wine, orange, and spices," she wrote.
"It was delicious but I decided to update that classic with more summery ingredients," she continued. "I use chilled rosé wine steeped with fresh strawberries, raspberries, and plums, plus a dash of Grand Marnier and Cognac."
"It's so refreshing for an outdoor party and the best part is you can make a big pitcher long before the guests arrive," Garten added. "I'm planning on serving summer rosé sangria all summer long!"
Ina Garten is making the summer rosé sangria for July 4
Garten took to her Instagram account to give a demonstration of how to make her easy summer rosé sangria cocktail recipe and she's got big plans to serve it for the 4th of July holiday.
"After this past year, I like to remind myself that there is still so much to celebrate," she explained in the caption. "My Summer Rosé Sangria is here to help! It's refreshing and delicious and so easy to make."
"And all the fruit makes it good for you, right?," Garten added. "A link to the recipe is in my bio. Happy 4th of July!"
The Barefoot Contessa' sangria is perfect to make in advance
In the video, Garten demonstrated how quick and easy the sangria cocktail is to make in advance.
"It's the 4th of July and it feels like everyone's like crawling out of their caves — and I think we need a celebratory cocktail," she said in the video.
"So I'm making my summer rosé sangria. It's really light, it's refreshing, it's fruity. And everybody will love it," Garten explained. "You never know when people are going to stop by — and this time, they're actually going to stop by!"
She poured a bottle of chilled rosé into a big pitcher, followed by pomegranate juice, freshly squeezed lemon juice, and superfine sugar, which she then stirred to dissolve the sugar.
Garten added Grand Marnier, Brandy (or Cognac), water, and ice. Then to make the drink summery, she added fresh seasonal fruits — raspberries, strawberries, and plums.
She stirred the cocktail again and recommended refrigerating it for 2 hours, noting, "or even better — overnight."
To serve the drink, she poured it into a glass filled ½ full with ice, then spooned the fruit over the top.
"How good does this look?," she asked. "It's just light, it's refreshing. It's perfect for the holiday. Have a happy, healthy 4th of July.
"Cheers!," she added, then took a sip. "Mmm, that's delicious."
You can find the full recipe on the Barefoot Contessa website.