Barefoot Contessa Ina Garten on Why Thanksgiving Is Her Favorite Holiday
Ina Garten loves to host a dinner party and the holidays are a perfect opportunity for entertaining. The Barefoot Contessa star shared the reason why she's a fan of Thanksgiving in particular, which she said is her favorite holiday.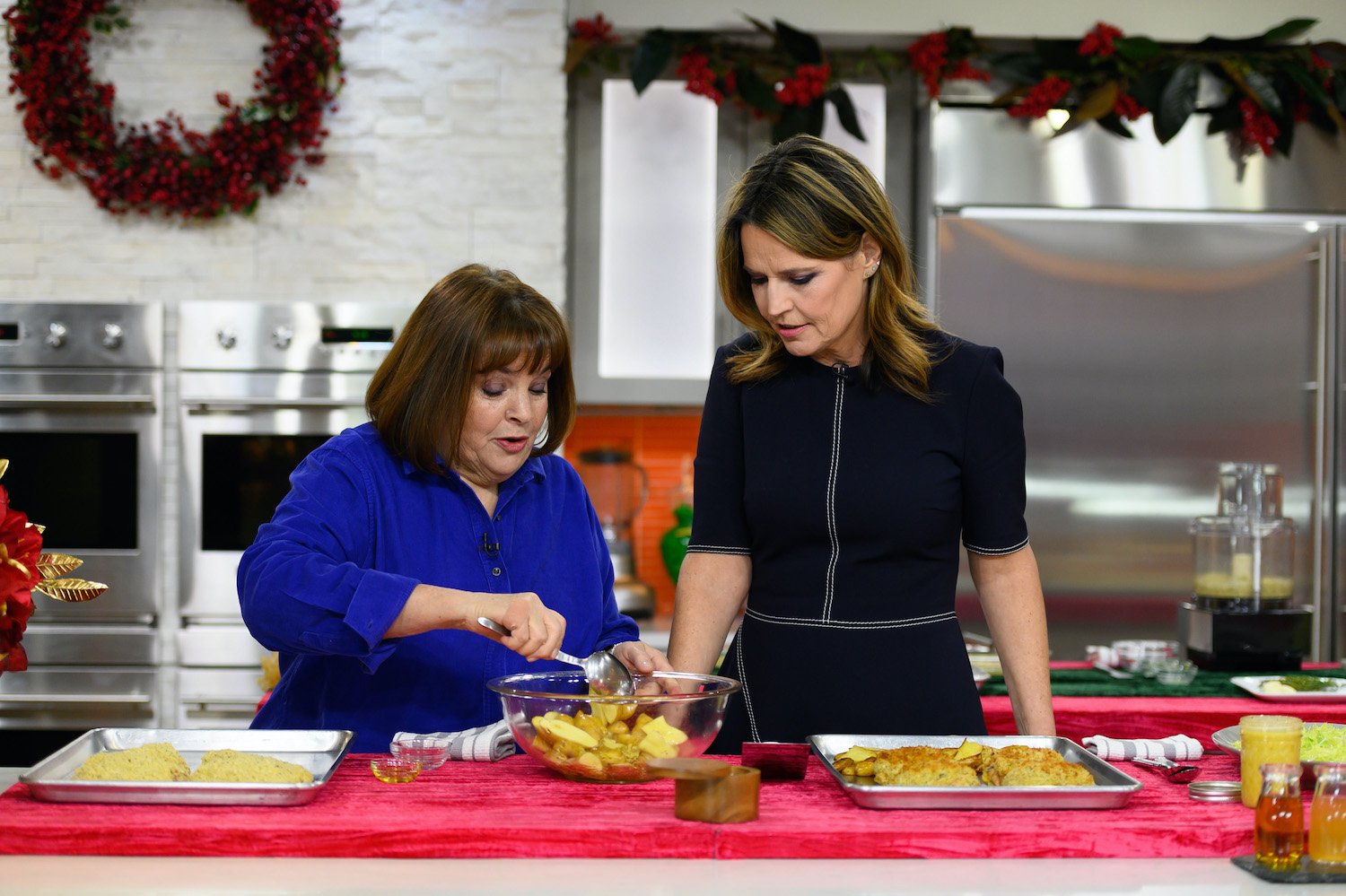 Ina Garten reveals why Thanksgiving is her favorite holiday
During an interview on the Cooking Up a Storm with Al Roker podcast, Garten shared some of her easy tips for Thanksgiving. When it comes to holiday entertaining, Garten said that Thanksgiving is her favorite because it's all about food and guests.
"I just like that, unlike Christmas, which has so much going on — it's just your favorite people are invited for dinner and everything is absolutely delicious," Garten explained.
She shed a little light on one of the delicious things you'll find on her Thanksgiving menu. "Instead of stuffing for the turkey, I make a savory bread pudding," Garten shared. "I mean, stuffing's delicious. But when you make a bread pudding instead, it's creamy on the bottom and crispy on the top, so it's got more texture."
The Barefoot Contessa star said either a leek and mushroom bread pudding or an apple and herb bread pudding provide "lots of flavors and textures," adding, "And it just goes with everything else."
She loves to make her guests happy
Hosting a big holiday dinner may be daunting for some, but Garten is a pro at entertaining. When Roker asked her what a host should be most aware of, Garten said it's all about making the guests happy.
"I think — particularly for Thanksgiving, but for every dinner — what everybody likes to eat," she explained. "You've invited people you love. You want to make sure they all have something they love to eat."
It's easy enough to do, even for guests who may have dietary restrictions or follow a plant-based diet. "So, sometimes there's a vegetarian at the dinner," Garten explained. "So I don't make something just for the vegetarian. What I make sure is there's enough for a vegetarian to eat."
The Food Network host continued, "And so they can pass up the turkey and have everything else. I just think it's important to just make sure everybody's well taken care of without them feeling singled out as like, 'This is the meal for all of us, and that's what you're going to have.' And so I think that's really true for any dinner, but particularly Thanksgiving."
Her hosting philosophy is simple. "I only invite people I love — I want them to be happy," Garten explained.
Ina Garten makes extra food so her guests have leftovers
When Roker asked Garten about Thanksgiving leftovers, she shared that she will sometimes prepare extra food to give her guests. That way, they get to eat the delicious food she serves and also leave with leftovers.
"Well actually I have a thing about Thanksgiving leftovers — I think the guests want to have leftovers too," Garten explained. "I've done a second Thanksgiving dinner, where they have a whole turkey to take home and extra stuffing."
Garten added, "Because everybody wants sandwiches the next day, right?"