'Barefoot Contessa' Ina Garten's Top 10 Breakfast Recipes Include Both Savory and Sweet Options
Barefoot Contessa star Ina Garten has enjoyed the same breakfast every morning for the last decade. The Food Network star begins her day with a cup of coffee and a bowl of McCann's Quick-Cooking Oatmeal with a shake of salt.
Even though Garten likes to keep it super simple in the morning, she still has a number of delicious breakfast recipes to serve her beloved Jeffrey. Some are savory, others are sweet. Here are The Barefoot Contessa's top ten breakfast dishes.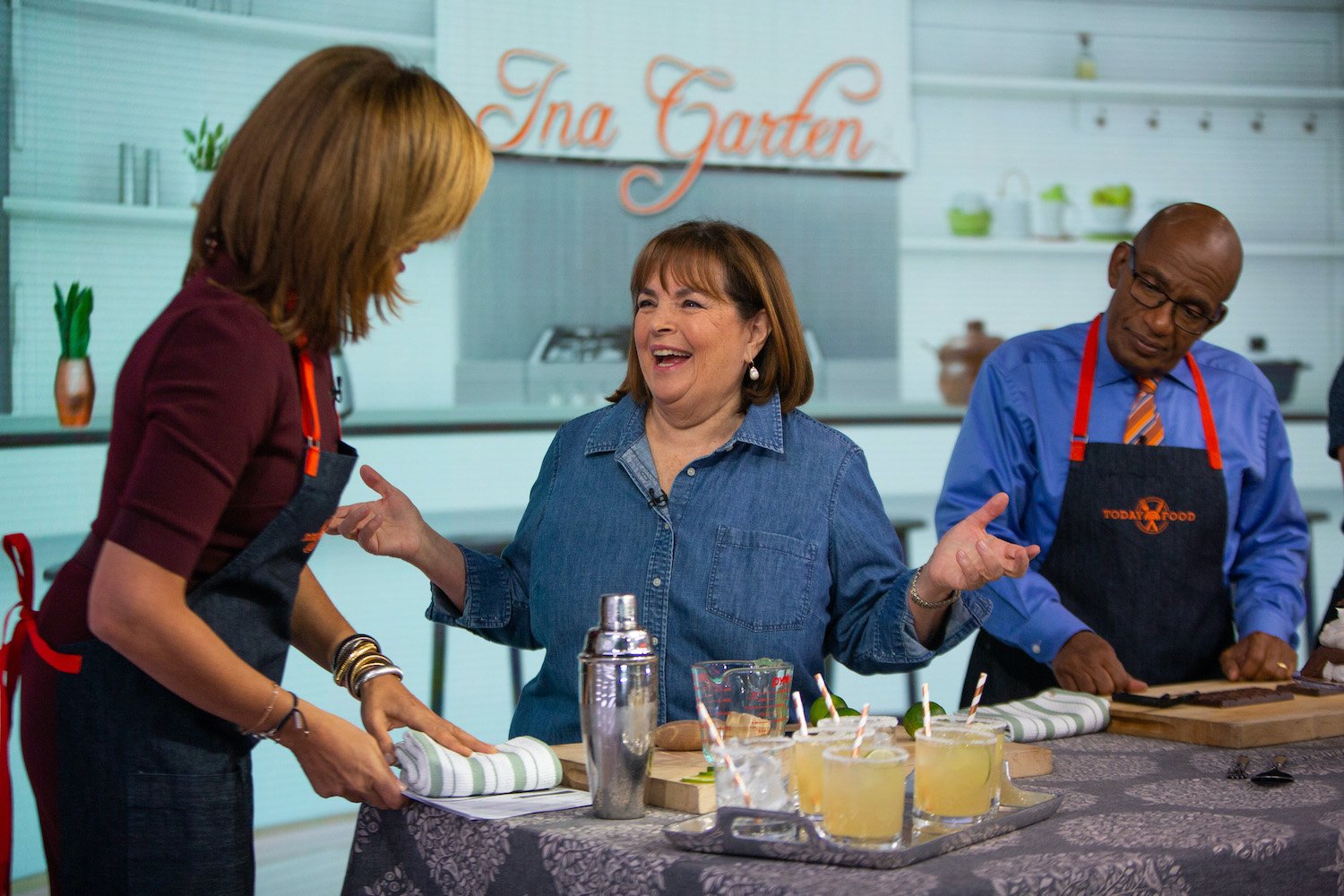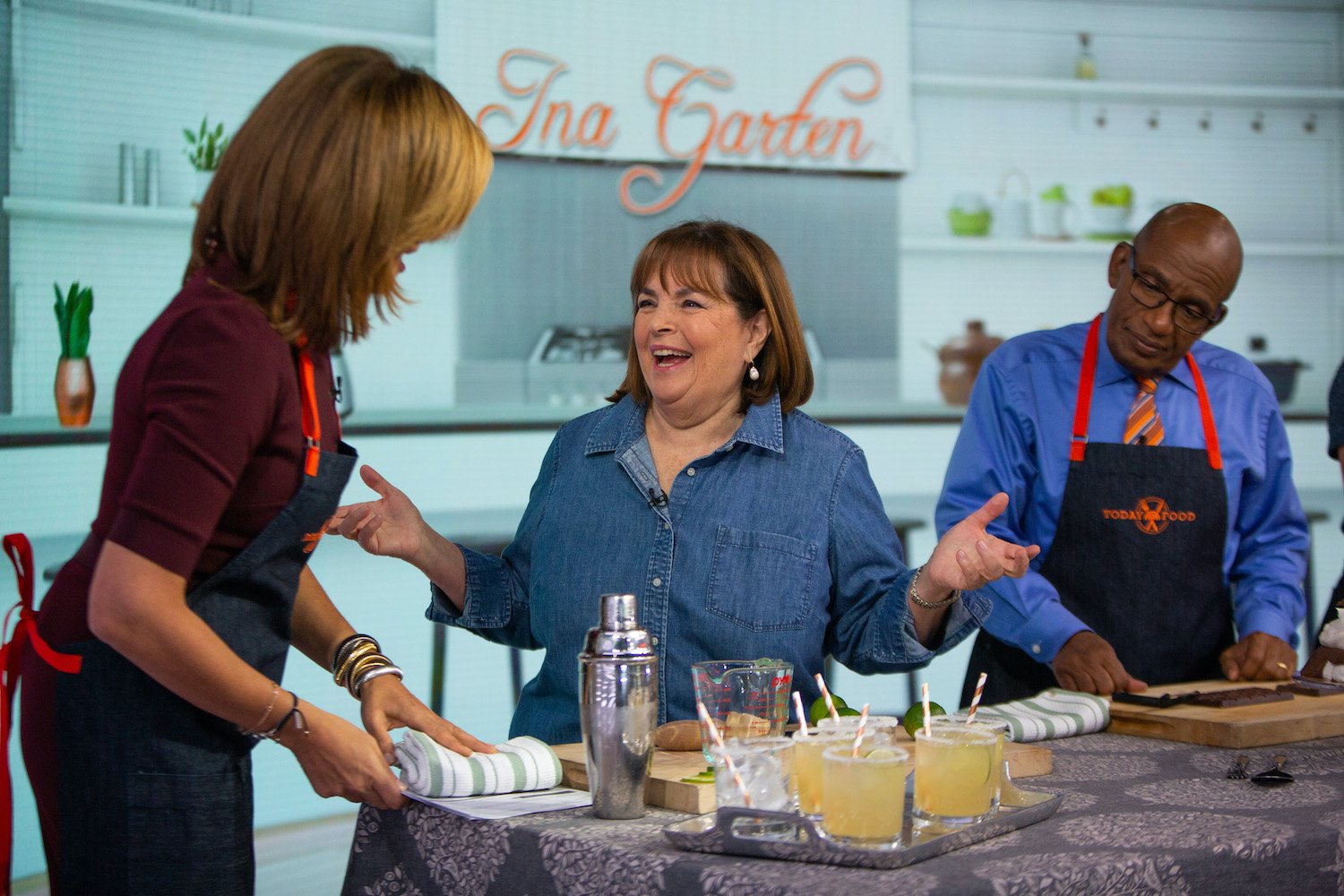 10. Ina Garten has a delicious recipe for Homemade Granola and Banana Crunch Muffins
For the Almond and Brown Sugar Granola, you'll need old-fashioned oats, sliced almonds, unsweetened coconut flakes, packed dark brown sugar, ground flaxseed, salt, ground cinnamon, vegetable oil, honey, maple syrup, and vanilla. Then, the granola will be part of the Banana Crunch Muffins recipe.
9. Herbed Baked Eggs
Garten's delicious recipe for Herbed Baked Eggs is served with toasted French bread or brioche. This savory dish can be on your table in less than 20 minutes.
8. Ina Garten's Cinnamon Baked Doughnuts
The Barefoot Contessa's Cinnamon Baked Doughnuts are an absolute treat and super easy to make. Just remember to spray your doughnut pan with non-stick spray before adding the batter. And, fill your doughnut molds just three-quarters of the way up because they will rise during baking.
7. Blueberry Lemon Yogurt Cake
The kitchen tools needed for Garten's Blueberry Lemon Yogurt Cake include a loaf pan, parchment paper, a baking rack, a rubber spatula, and a whisk.
6.The 'Barefoot Contessa's' French Toast Bread Pudding is made with homemade challah
This absolutely amazing recipe for French Toast Bread Pudding can't begin until you make a loaf of Garten's homemade challah. But we promise, the results are worth it.
Ingredients:
1 cup warm (115 to 120 degrees) water
2 (1⁄4-ounce) packages active dry yeast
½ cup sugar
3 extra-large eggs, at room temperature
1 extra-large egg yolk, at room temperature
5½ to 6 cups all-purpose flour
1 tablespoon kosher salt
¼ pound (1 stick) unsalted butter, diced, at room temperature
Vegetable oil
1 extra-large egg beaten with 1 tablespoon water, for egg wash
5. Ina Garten's Sour Cream Coffee Cake
Another sweet breakfast recipe from The Barefoot Contessa is Sour Cream Coffee Cake. To make the cake, you'll need butter, sugar, eggs, vanilla extract, sour cream, cake flour, baking powder, baking soda, and kosher salt.
For the streusel, the recipe calls for light brown sugar, flour, cinnamon, kosher salt, butter, and walnuts or pecans. Finally, all you need for the glaze is confectioners' sugar and pure maple syrup.
4. Overnight Belgian Waffles
Garten loves big, thick, crisp waffles like the ones you buy from street carts in Brussels. That's where she found inspiration for her Overnight Belgian Waffles recipe. To avoid them coming out thin and soggy, Garten says to make most of them the night before. All you do in the morning is stir in some eggs and heat up your Belgian waffle maker.
3. Ina Garten's Potato Pancakes with Fried Eggs
This savory breakfast of Potato Pancakes with Fried Eggs is an easy recipe for beginners in the kitchen. It features baking potatoes, extra-large eggs, flour or matzo meal, kosher salt, freshly ground black pepper, and clarified butter.
2.  There's a secret to the 'Barefoot Contessa's' Slow-Cooked Scrambled Eggs with Herbs
If you want to make the yummiest scrambled eggs ever, Garten has a special secret. The key to cooking her Slow-Cooked Scrambled Eggs with Herbs is to do it over low heat. Add the delicious herbs to kick the flavor up another level.
1. A Café Crème and a Tartine with #goodbutter and Raspberry Jam
According to Garten's Instagram, her "favorite breakfast on the planet" is located in Paris – a café crème and a tartine with #goodbutter and raspberry jam. At home, she has a recipe for strawberry jam and an egg salad tartine that's super easy to make.
The Barefoot Contessa airs Saturdays on The Food Network.