'Barefoot Contessa' Ina Garten Once Shared Her Top 3 Tips for the Best Dinner Party Ever
Hosting a dinner party can be a stressful decision, but not when you have professional help. There's no need for pricey caterers if you just follow Barefoot Contessa Ina Garten's timeless, simple advice for hosting the perfect dinner party.
These top 3 tips will take any large or small mealtime gathering to the next level and most importantly, will take pressure off the host. Leave it to Food Network star Garten to get it exactly right.
Ina Garten recommends prepping recipes in advance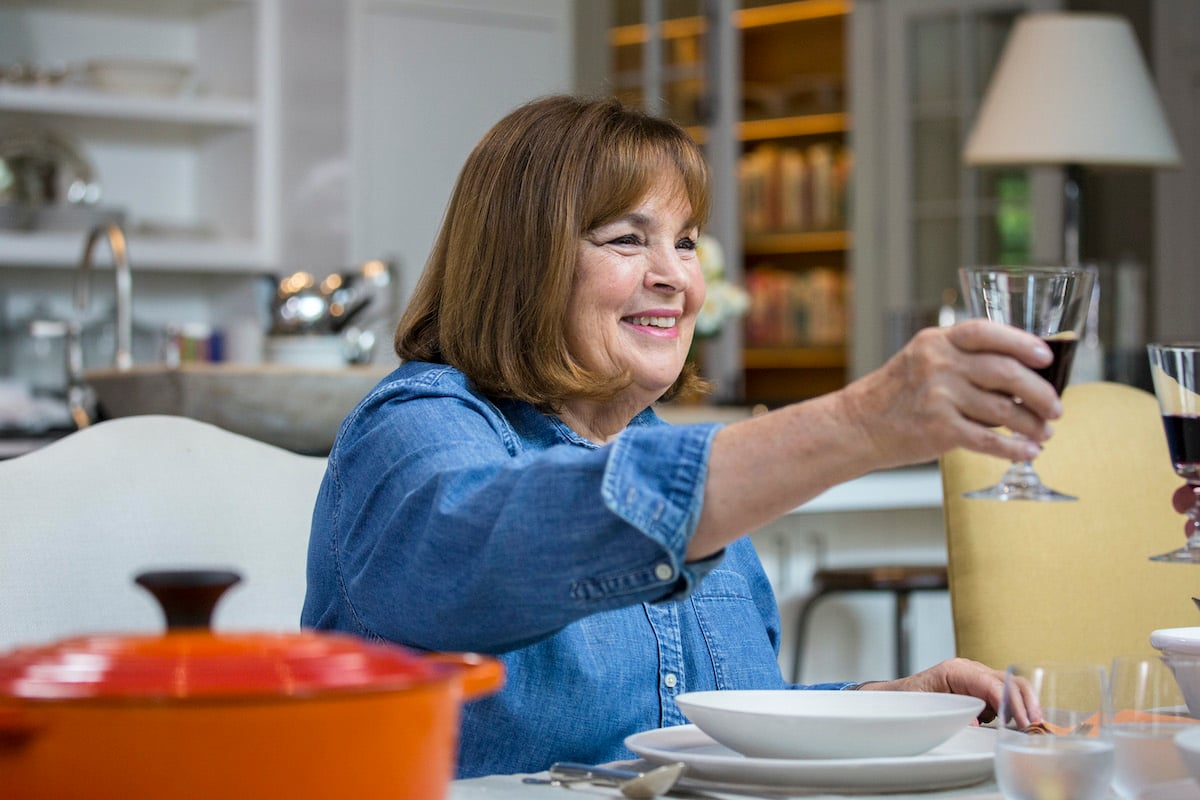 The best-selling cookbook author always harnesses the power of preparation. The Barefoot Contessa host has talked about doing advance prep work for holidays and other meal gatherings. Her advice for that extends to more intimate dinner parties, too.
When planning the menu for her event, Garten selects entrees and appetizers that can at least partially come together long before the meal is ready to be served.
"The key is the final step," she told The Kitchn in 2015. "There are a lot of steps you can do a day before or two days before."
A great option for this is Barefoot Contessa's hearty lasagna. Not only will it feed a crowd, but it's also better to prepare the night before and pop in the oven shortly before guests arrive.
'Barefoot Contessa' focuses on finding memorable flavors
Friends and family may not remember exactly what you serve at a gathering, but they will remember the taste. That makes Garten's next piece of advice especially crucial.
"What I'm always looking for is a remembered flavor," the 73-year-old James Beard Award winner explained. One specific dish she singled out for flavorful goodness is her stuffed peppers. Garten insists the slight spiciness makes this meal palatable for most people yet not so bland that no one remembers how great it tasted.
Ina Garten selects simplicity for her dinner party menu
The third thing Barefoot Contessa does before dinner parties is pare down her menu to stress simplicity. In the Food Network star's world, fancy does not equal fussy.
"I always make a menu and then I look at it and take one thing off," she told The Kitchn. "I delete something that we don't need or that is extraneous."
Garten's recipes often include surprising additions such as lemon to add a hint of something extra. But for the most part they're all straightforward and focus on quality of ingredients instead of quantity. This keeps all her recipes tasting flavorful without all the extra effort.
Other ways Ina Garten preps for a dinner party
The most important part of getting ready for a dinner party is making the food. But that extends beyond chopping and sautéing. Barefoot Contessa shared a few other tactics she uses for effortless entertaining.
"I do a game plan about how I'm going to make everything," she explained. "I take a blank piece of paper and superimpose the recipes on the schedule. I work backwards, starting with the final recipe that has to be finished, then second, then third. Then I can look at the plan and see, 'There's nothing for me to do before 5:00.' I know before I even go shopping whether I have enough oven space, and that I can actually do the menu."
Garten continued, "I don't know how other people do it but that's how I do it. It just takes a little bit of thought and is really so simple."
How easy is that?