Barefoot Contessa Ina Garten Just Gave a Tour of Her Amazing Garden on Instagram
Ina Garten's fans are always impressed with her expansive immaculate garden and they were treated to a personal tour on the Barefoot Contessa star's Instagram on July 15. In the video, Garten gave some indication of the layout of her beautiful garden, pointing out the herbs, flowers, and trees.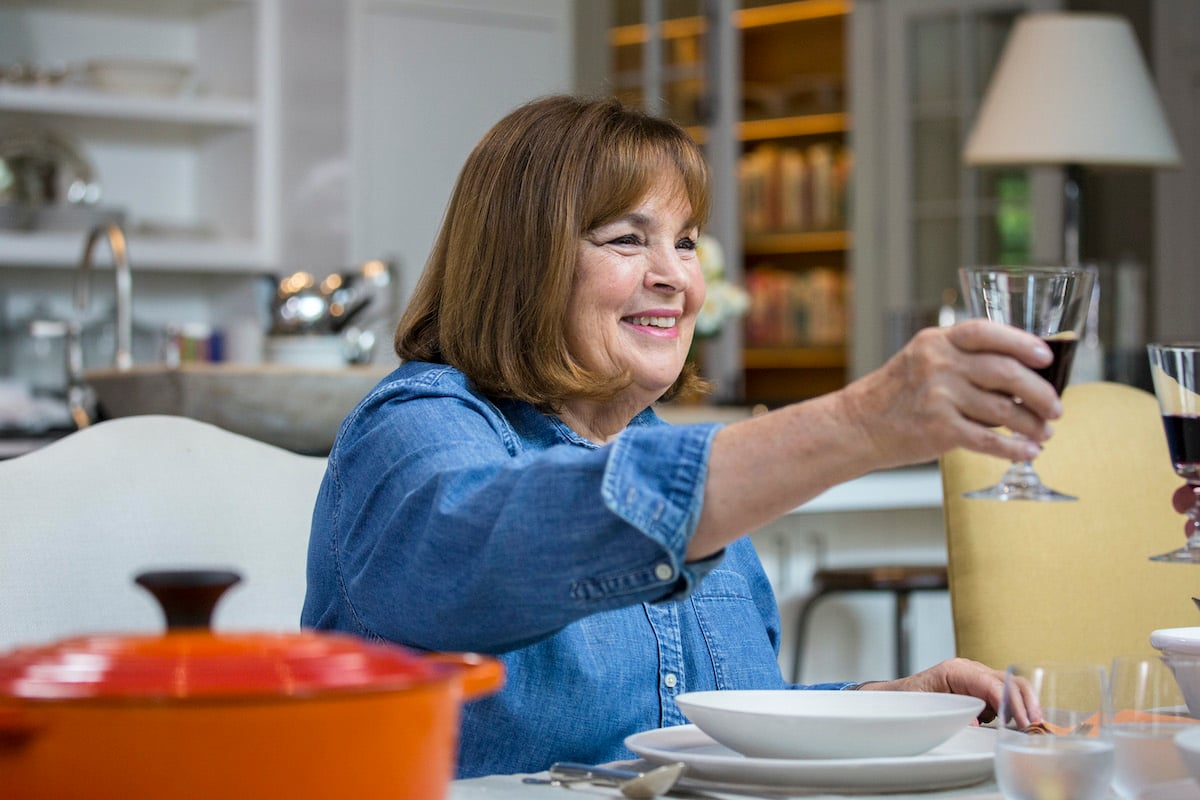 Ina Garten gave fans a personal tour of her garden
What's better than getting a personal tour of Garten's garden by the Barefoot Contessa herself? Garten took to social media to post a short but sweet video that gave a first-hand look at everything she's got growing.
Garten often posts photos from the garden, highlighting certain flowers, herbs, or vegetables during all of the seasons, but her new video really gives a bigger sense of where everything is located.
She captioned the video "Garden tour," adding, "Come for a walk through my garden with me!"
"It's a beautiful day in East Hampton… I thought it would be really fun to take a tour of the garden," she said in the video. "So come with me."
Fans were first taken down the path along her shade garden. "It's got lots of ferns, the trees are crepe myrtles — give a little structure to it," she shared. "And then, just down this little path, into my secret garden," she noted as she took the tour through an open door in an archway.
"And this is where I grow tomatoes and herbs," she explained, pointing out the tomato stakes, lavender, and the "fresh herbs that I use in cooking." There were white roses and "a big fig tree" with figs starting to grow.
"Lots of sage and chives and thyme and tarragon. Lavender, I love the smell of it," Garten noted. She also discovered "lots of tomatoes" growing on the vine, "just starting to get ripe — those are going to be delicious, lots of tomato salads."
"I'll just give you a view of the whole garden," she said as she panned around the gorgeous outdoor space. "This is my wall garden with roses climbing up," she pointed out, as well as showing another fig tree. "I use the leaves for platters and the figs are just delicious."
Ina Garten shared her tip for an easy garden when you're short on space
Of course, not everyone has space or a green thumb for a garden as impressive as Garten's, but never fear, she offered up a couple of tips on how you can grow herbs for cooking.
"Even if you don't have room for a garden, you can always put pots of herbs on the window sill, like basil and tarragon, and have delicious herbs for your cooking," Garten explained.
"I hope you enjoyed the garden tour. Have fun," she said as she waved goodbye. "And now the sun's out!"
Her fans loved the look around her garden
Fans loved Garten's garden tour, with so many comments left on her Instagram post thanking her for giving them an inside peek. Of course, the video left many fans wanting to see more of her home and garden, with hopes that Garten takes them along for another private tour.
"Thanks so much for the tour!! I always wished we could see more on your outside episodes! It's a beautiful and peaceful place!," one fan wrote.
Others shared how much they appreciated the tour, with comments like, "Happy to go on a garden tour anytime with you @inagarten!" and "Thank you for this — this really made my whole day so much better."
RELATED: Ina Garten's Quick Tomato and Avocado Salad Is the Perfect Summer Barefoot Contessa Recipe