'Barefoot Contessa': Ina Garten Has 1 Easy Trick For Livening Up This Classic Pasta Dish
Ina Garten has been the star of her Barefoot Contessa show on Food Network since 2003. It's one of the network's longest-running programs, and over the years, Garten has taught viewers plenty of simple cooking tips for creating stunning meals with little effort.
Garten has a few tricks of the trade for perfecting her favorite dishes — and she has an easy way to liven up one of her favorite hearty, creamy pasta dishes.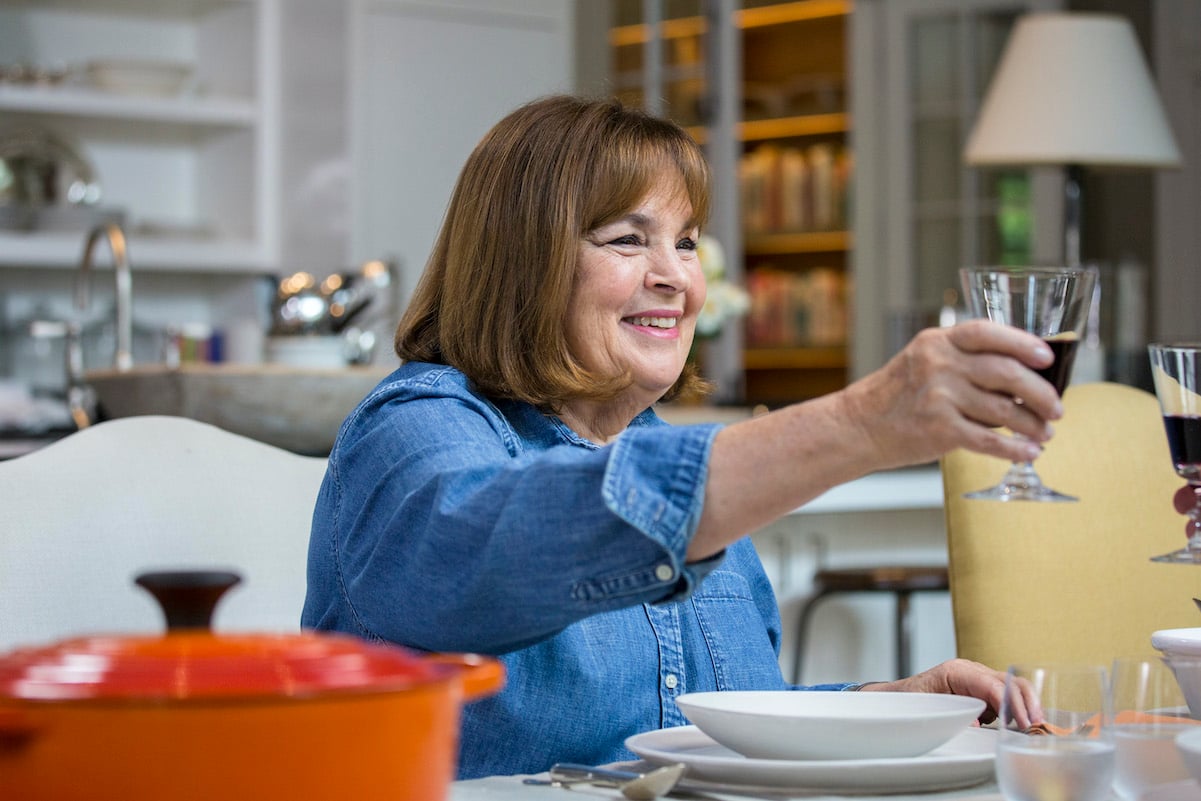 Ina Garten loves making classic dishes a bit easier
Garten's show first premiered on Food Network back in 2003, 25 years after purchasing her Barefoot Contessa specialty foods store in the Hamptons. Garten's show quickly became a hit because she took difficult recipes and often broke them down so that even novice cooks could learn and understand.
Garten has taught viewers her easy tricks, including how to get a soufflé to pop right out of its dish — add some grated Parmesan cheese to the sides of the soufflé dish. She also explained how to easily make Hollandaise in a blender — plus a foolproof way to poach eggs — for the simplest eggs Benedict. Beyond cooking tips, Garten teaches her viewers how to set tables and create food displays for gatherings.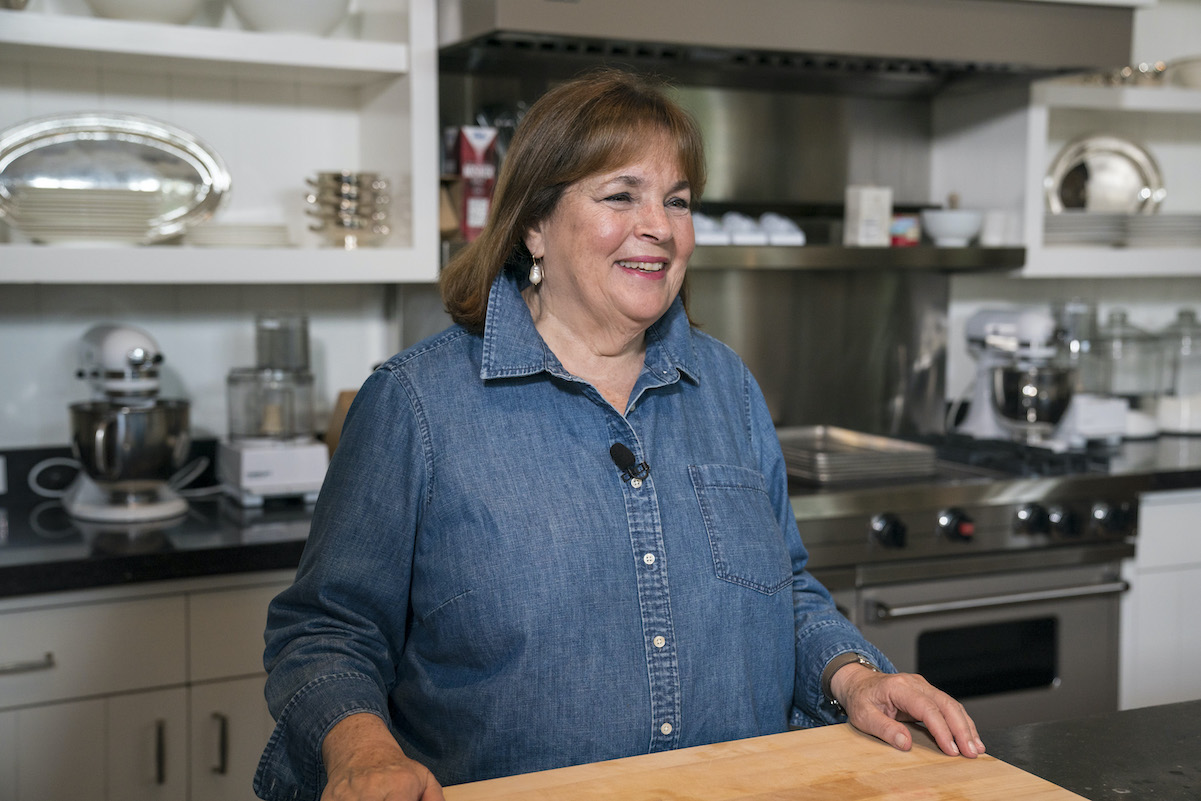 Ina Garten has 1 trick for brightening up her pasta carbonara
Garten is always looking for ways to take classic dishes and turn them into something new. And the same goes for a typical carbonara dish. In an interview with NPR, Garten revealed her biggest trick for livening up a heavy helping of pasta carbonara.
"It's like cream and bacon and cheese, and you want to take a nap afterwards. I mean, it's delicious, but it's really rich," Garten said of the dish. She thought of ways she could "lighten" the dish and bring a new element. "So I added all kinds of julienned spring vegetables and a little less cream. And it's just simple and it's delicious and it's got a freshness about it that classic pasta carbonara doesn't have."
Adding the vegetables also makes the dish more colorful, too. Plus, people won't feel nearly as full after eating it. Garten did the same thing with other dishes, such as beef stew, where she swapped chuck steak for more flavorful boneless short ribs.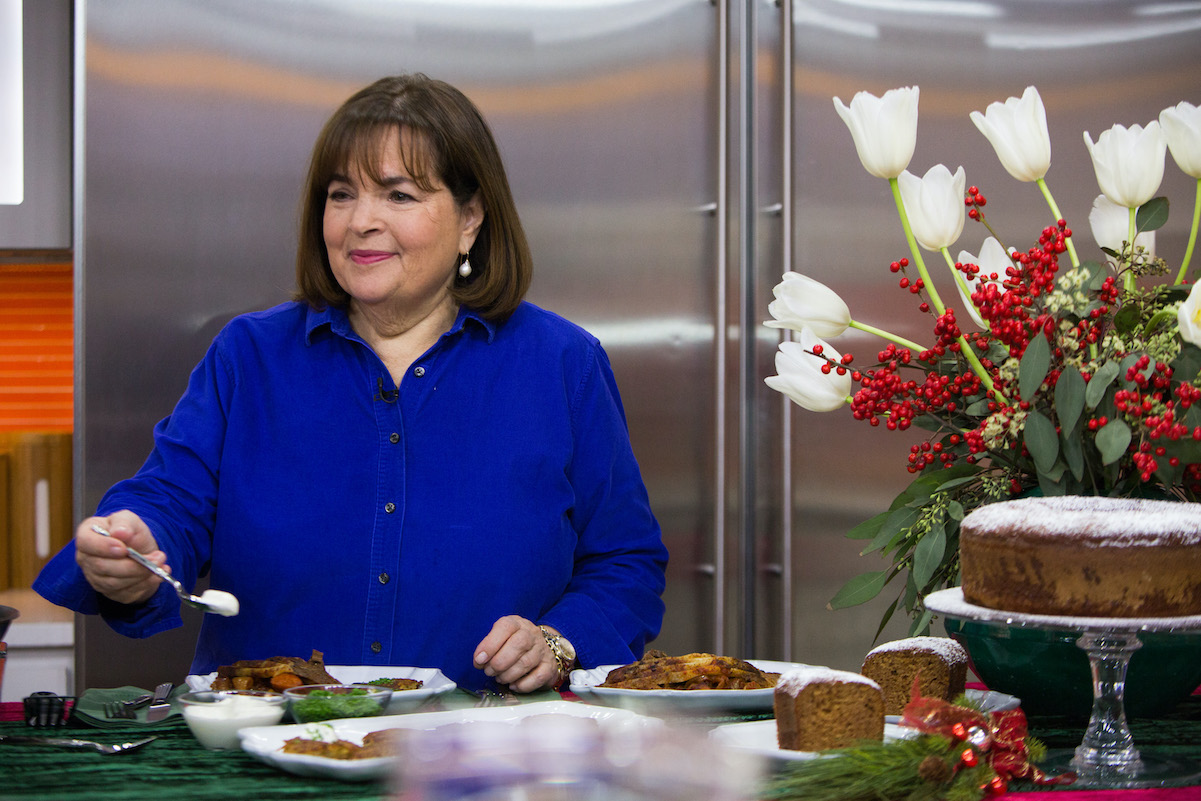 Ina Garten's show isn't actually filmed in her home kitchen
Garten is a natural in front of the camera, but she's joked that she's actually "the most nervous" person when she's in the kitchen. Thankfully, Garten doesn't have to travel to an overwhelming studio to film her show. Rather, it's filmed right in her backyard.
Garten doesn't film the show in her home kitchen; she and her husband, Jeffrey Garten, built a separate barn on their property, which houses the kitchen Garten uses for filming. It also has indoor and outdoor dining areas, which are often showcased in the episodes as well. The barn, which has somewhat of a French country style, additionally contains a bathroom and a bedroom with French doors that lead to an outdoor patio.