'Barefoot Contessa' Ina Garten Uses an Easy Trick for Her Foolproof Crispy Chicken Thighs With Mustard Sauce Recipe
Ina Garten has an easy trick that guarantees her chicken thighs with mustard sauce recipe is perfectly crispy every time. The Barefoot Contessa star sears the chicken in a cast iron pan and advises that you cook each side 15 minutes, without moving the chicken at all. She pairs the dish with an easy mustard sauce.
Ina Garten is a fan of uncomplicated recipes with a lot of flavor and her crispy chicken thighs with creamy mustard sauce is a perfect example of that. The Barefoot Contessa star shared a couple of easy tricks that will guarantee the chicken comes out perfectly seared and crispy.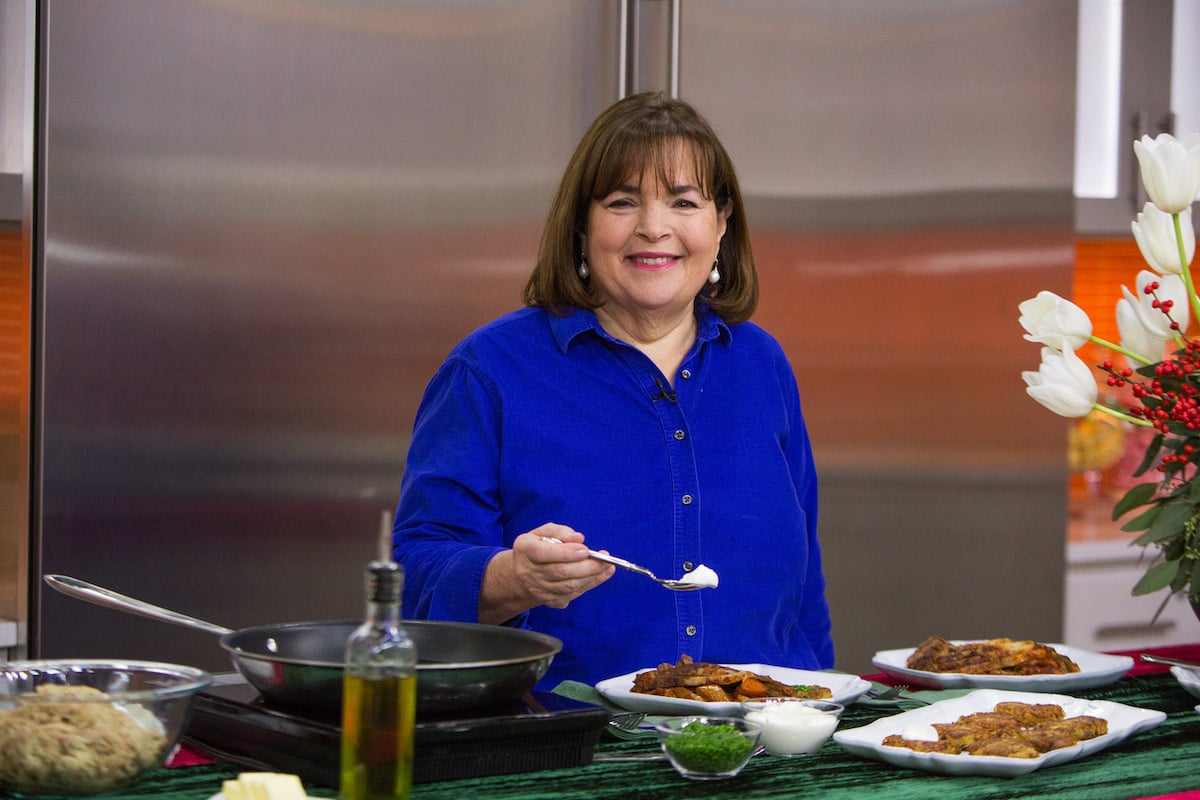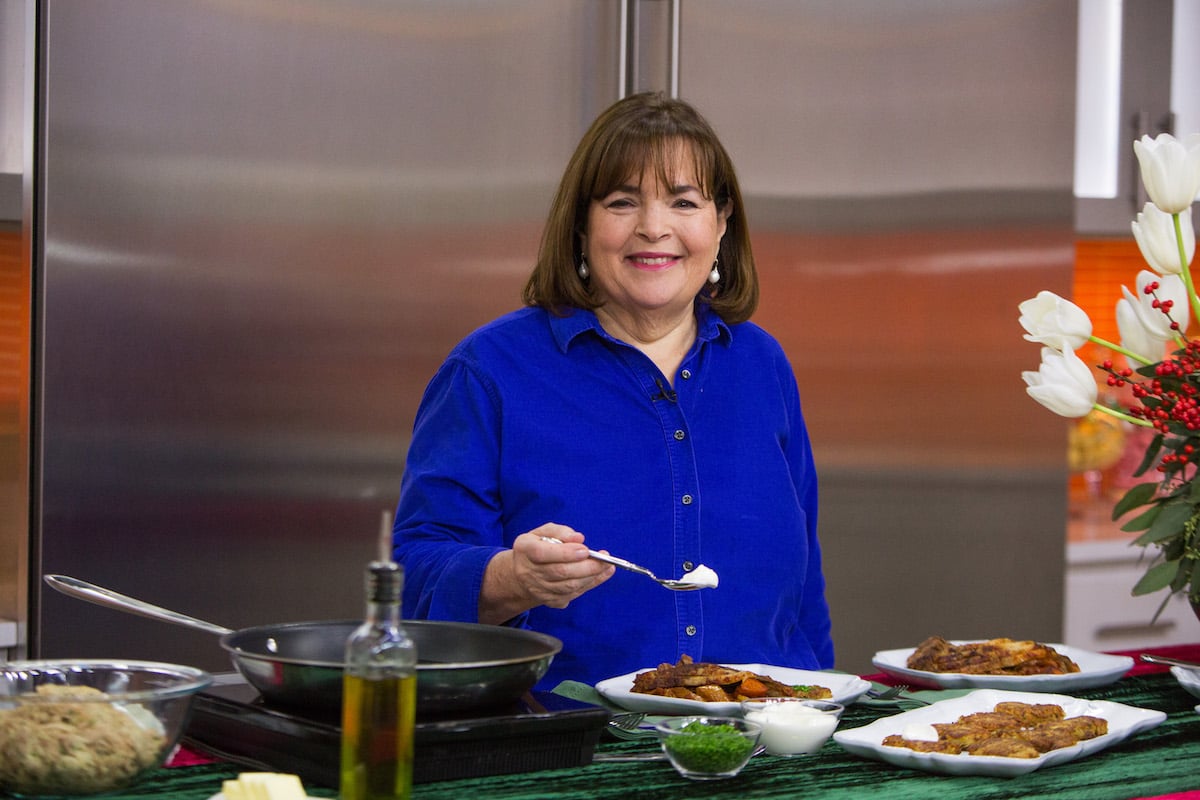 Ina Garten revealed the 'key' to perfectly seared chicken
Garten said she uses her "favorite good ingredients" in this dish — Dijon mustard and whole grain mustard. While demonstrating how to make the chicken thighs recipe on Barefoot Contessa, she started with a quick trick to get the chicken perfectly brown and crispy.
"I'm just going to pat them dry" with a paper towel, she explained. "Now if they're not dry, they won't sear properly."
She then seasoned the chicken with salt and pepper, flipped them, and patted again with a paper towel before seasoning the second side.
"Chicken thighs are a really great cut to use," Garten noted, "They're less expensive, for starters, and they actually stay really moist when you sear them."
She added olive oil to a hot cast iron pan and placed the chicken, skin side down in the pan, before giving a pro-tip for perfectly seared chicken.
"This is the key," Garten shared. "They're going to cook for 15 minutes and don't touch them. Don't move them and then it'll get a really nice sear on the skin."
Once the chicken cooked untouched for 15 minutes, she flipped it over and cooked the thighs for another 15 minutes with sliced onions. She removed the chicken from the pan after it was cooked to make the mustard sauce.
Ina Garten pairs the crispy chicken thighs with 'the easiest sauce ever'
For the sauce, Garten had some tricks up her sleeves, beginning with a splash of white wine, then creme fraiche, which "makes it taste better," she explained. It "has a thickness and kind of a tanginess that's really great in this sauce."
She added the Dijon mustard and whole grain mustard as well as parsley, and assured, "This really is the easiest sauce ever." She added the chicken back into the sauce to combine everything.
You can find the full recipe on the Food Network website.
Ina Garten also has an easy one-pan mustard roasted chicken recipe
If you're short on time and want a quicker weeknight chicken dinner idea, Garten's crispy mustard roasted chicken recipe is full of flavor and so easy. The Barefoot Contessa star's recipe has a delicious breading for the chicken, which she first dredges in mustard before dipping into the panko coating.
It's a simple sheet pan dinner, with the chicken baking in under an hour in a 400 degree Fahrenheit oven until the meat is cooked through and the breading is crispy.
Garten also roasts potatoes on the same sheet pan, which means everything cooks together at the same time and the cleanup is super simple.
While demonstrating how to make the chicken recipe on a Today show cooking segment, Garten cut fingerling potatoes in half lengthwise, tossed them with olive oil, salt, and pepper, and placed them along with the chicken on the sheet pan.