Barefoot Contessa Ina Garten Uses 1 Easy Trick for Her Foolproof Grilled Oysters Appetizer
Ina Garten developed an easy trick when she makes her grilled oysters with lemon butter recipe. The Barefoot Contessa star demonstrated how she crinkles up a piece of foil so the oysters stay upright. The recipe takes just a few minutes for a foolproof appetizer.
Ina Garten's grilled oysters recipe is a quick appetizer that's loaded with delicious flavor. The Barefoot Contessa star shared a foolproof method for grilling the oysters perfectly in just a few minutes.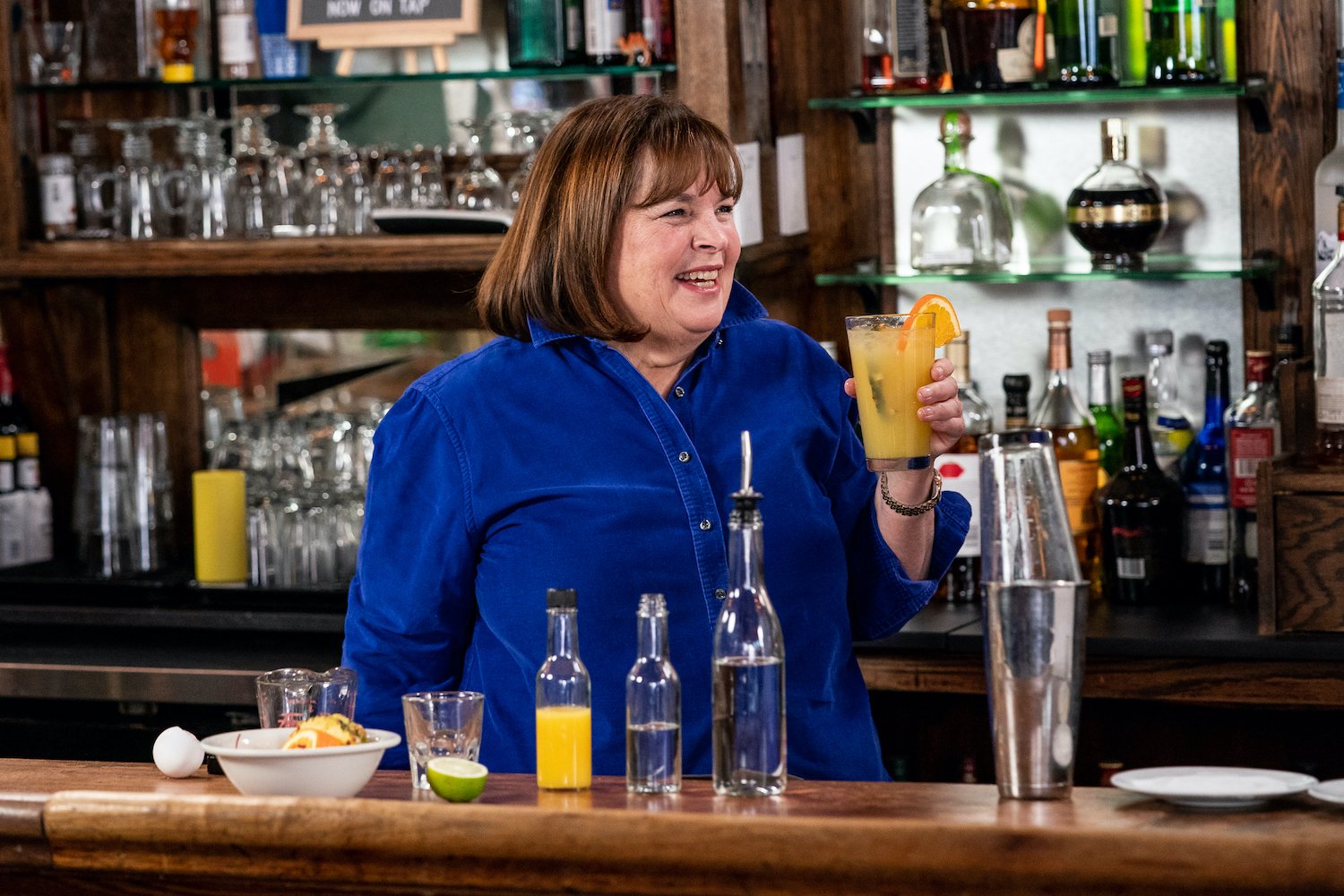 Ina Garten's grilled oysters with lemon dill butter are full of flavor
Garten demonstrated how to make her grilled oysters with lemon dill butter recipe on an episode of the Barefoot Contessa cooking show and, if you get the oysters already shucked, the appetizer takes just a few minutes to make.
"While raw oysters are perfectly great, I actually prefer them a little grilled with some lemon dill butter," Garten explained.
She made the herbed butter by combining butter, garlic, fresh dill, lemon zest, lemon juice, salt, and pepper in an electric mixer. Then she used two spoons to place a dollop of the butter on top of each oyster on the half shell.
Ina Garten uses an easy trick for the grilled oysters
The Barefoot Contessa star used a charcoal grill but a gas grill is also fine. She spread a layer of hot coals in the grill then placed a grate over it. "I don't want to incinerate these — I want to just slightly grill them," Garten explained.
Garten shared an easy trick she uses for her oysters recipe. She took a sheet of aluminum foil and crinkled it up a bit before laying it on the grill. This ensures that the oysters don't tip over during grilling and lose their buttery topping.
"This is my trick. What you want to do is keep the oysters upright so all the oyster liquor and the butter stay in the shell," she said. "And I found, if I put crinkled foil right on the grill, I can just set the oysters in the foil and it all stays in the shell."
The grilling time is super quick. Garten covered the grill with a lid that had the vents open and cooked the oysters for exactly 3 minutes, until they were heated through and the butter was sizzling. "The butter's melted and the oysters are just ever so slightly cooked," she noted.
After placing the oysters on a platter, she gave them a sprinkle of salt "just to bring out the flavors."
The 'Barefoot Contessa' star's grilled oysters are Jeffrey-approved
As Garten was finishing up the easy appetizer, her husband Jeffrey appeared and was ready to try the oysters.
"I made these once for Jeffrey and he went crazy," Garten explained and, sure enough, he approved of the tasty appetizer.
"You know what I always say — cook oysters and a man shows up," Garten quipped as Jeffrey came around the corner. Jeffrey was already impressed with the way they looked but then he gave the oysters a taste. "Ooh, that's delicious," he told her. "Unbelievable."
You can find the full recipe on the Food Network website.
Ina Garten's grilled oysters recipe earns rave reviews
Not surprisingly, Garten's grilled oysters with lemon dill butter recipe has earned some glowing reviews on the Food Network site.
"These are the best oysters ever! They are simple to make and the garlic works well with the oysters," one person commented. "Only 2-3 minutes on the grill and the charcoal flavor really comes out in the oysters. We had 4 oysters each for an appetizer and wished we had more. Thank you Ina for such a wonderful recipe."
Another commenter shared that the oysters "were outstanding" even though they had to cook them inside because it was too rainy to grill. " I preheated the oven on 450, put them on the middle rack and then turned the broiler on and watched them very closely," the commenter shared. "They turned out great! The lemon/dill butter was fantastic. The recipe is a terrific new way to serve oysters!"