'Barefoot Contessa' Ina Garten Wants to Eat This Meal With Friends After the Pandemic
Many people are looking forward to socializing with friends after the pandemic, and that includes Ina Garten. She has continued sharing recipes during this time, and the Barefoot Contessa star revealed what she'd eat with friends to celebrate once it's safe to be closer to them again.
How 'Barefoot Contessa' star, Ina Garten has been isolating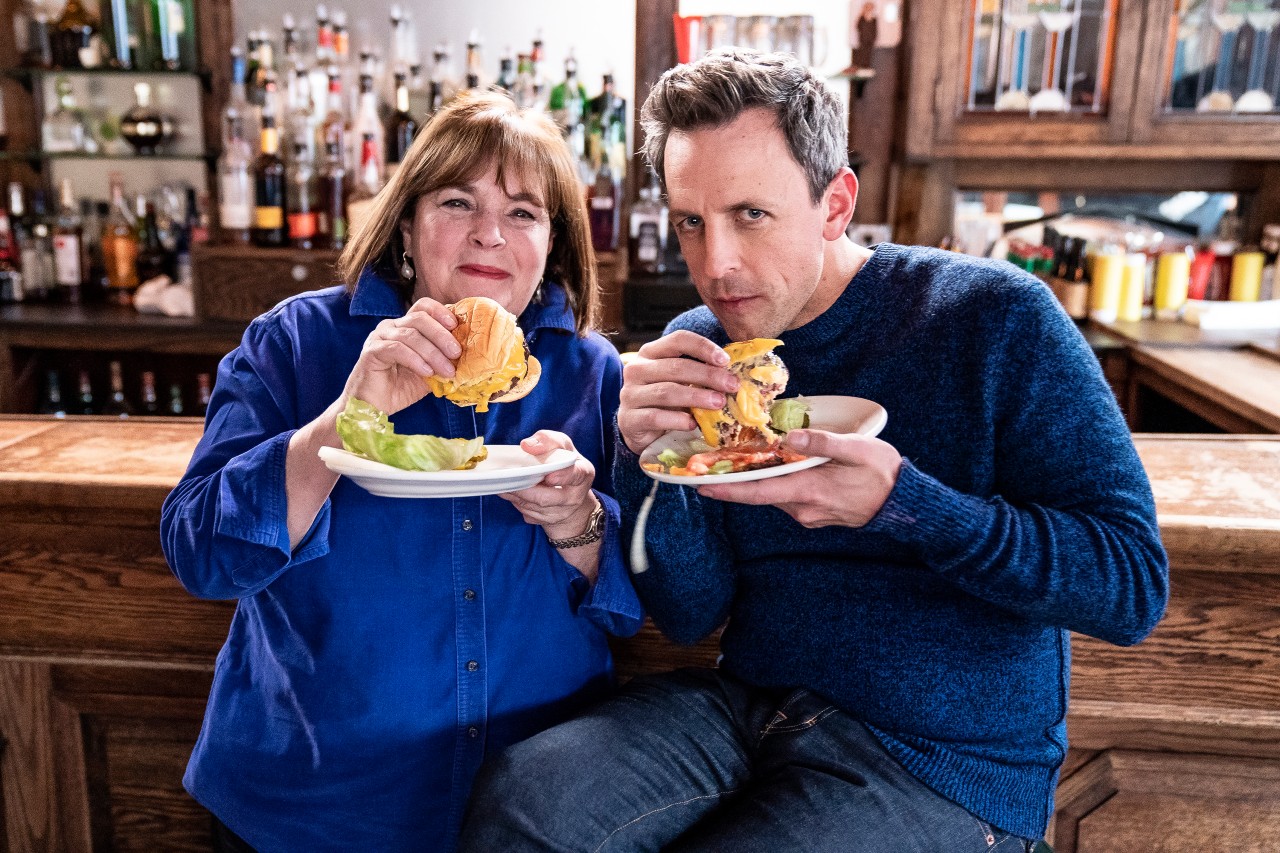 Garten stayed at her East Hampton home during the pandemic. "I almost don't leave the property," she told The Cut. Her husband, Jeffrey, is one of the few people who have kept her company during this time. 
"The virus is so scary that we're incredibly diligent about making sure that we're not exposing each other to it," she said. "We are of a certain age, unfortunately. So we have to be careful. I just think it's too stressful to be out there."
She has seen some friends by entertaining outside. Garten noted in a blog post on Barefoot Contessa, "First, for safety, I only entertain people from one 'household' at a time so I put chairs at both ends of a 6-foot dining table or both sides of a 5-foot square coffee table to ensure social distancing."
Garten advises decorating with candles and flowers, so it feels "cozy" despite everyone distancing. These are a few ways to adapt, but it's still different from hanging out with friends before the pandemic. The Food Network star revealed what she plans to eat with friends once the pandemic is over.
Ina Garten wants to eat this meal with friends after the pandemic
Garten was asked what she'll eat with her friends once the pandemic is over. She listed off a few options that are good enough for the celebration.
"I'll have lunch outside, lobster Cobb salad, and a frozen Key lime pie," Garten told NPR. "Or maybe this is the time to make the Boston cream pie that's in this book, which is just amazing."
She then explained her twist on a Boston cream pie, so it's not just vanilla and chocolate. "And so I decided to infuse each of the layers with something that was either orange zest, Grand Marnier, or cognac," Garten." And those things really added to the layers of chocolate and vanilla, orange and cognac. They just kind of made it really, really special."
Garten has shared her recipe for frozen Key lime pie. She wrote in an Instagram post, "Frozen Key Lime Pie is the perfect make-ahead summer dessert! I like to make two at a time and store them in the freezer so I have dessert ready for last minute guests."
So the choice is not only that the pie is delicious. But it's practical to keep around in case you do have guests over.