Barefoot Contessa Ina Garten's 4 Most Popular Brownie Recipes on the Food Network
Ina Garten loves brownies. In fact, they're one of her favorite desserts of all time. Knowing the best-selling cookbook author can't get enough of the chocolatey treats it's no wonder she has multiple versions. Here are Garten's most popular brownie recipes on the Food Network's website. 
4. Ina Garten's Brownie Tart is loaded with chocolate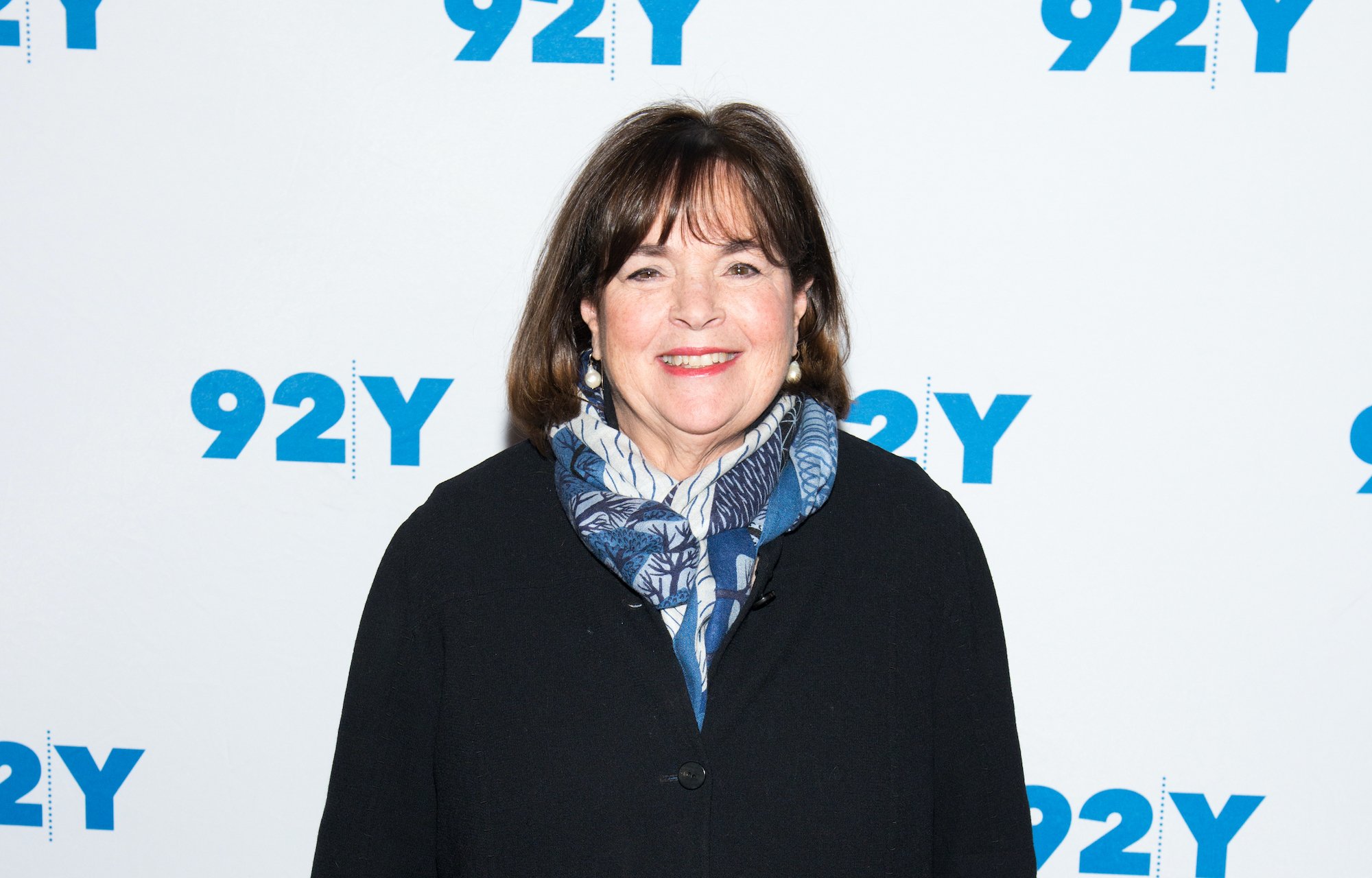 This brownie recipe is for chocolate lovers everywhere. Garten enhances the flavor of the chocolate in the batter by adding instant coffee granules and "good" vanilla extract.
It's a classic Barefoot Contessa move and something she often does with her many chocolatey desserts. If that's not enough Garten tosses chocolate chips in the batter and drizzles melted chocolate chips on top once the tart's been baked. 
The Brownie Tart, or "brownie pie" as Garten once called it on Barefoot Contessa, averages five stars on Food Network's website. At the time of publication, it's been reviewed more than 220 times making it Garten's fourth most popular brownie recipe. 
3. The Barefoot Contessa's Brownie Pudding is for molten-chocolate brownie lovers
Those who like chewy, fudgy brownies can skip ahead because Garten's Brownie Pudding recipe is all about a warm, gooey center. As she said on her cooking show, it "is really more like something between a brownie and a pudding. It's very sort of like a molten thing in the middle."
One of the more unexpected ingredients is raspberry liqueur. Garten adds a splash to the batter to lift up the other flavors. Don't worry, the pudding won't have a distinct raspberry taste. 
"There's always one ingredient in a dish that you really can't quite taste, but it makes everything else taste better," she said, noting that that's what the raspberry liqueur does. 
Garten's Brownie Pudding has been reviewed upwards of 300 times, at the time of publication, making it her no. 3 most popular brownie recipe on Food Network's website.
2. The Food Network star puts a twist on classic brownies with Peanut Swirl Brownies
Garten puts a twist on classic brownies by adding swirls of rich, creamy peanut butter. Her recipe for Peanut Swirl Brownies is the perfect combination of peanut butter and chocolate. 
Just like her Brownie Tart, Garten turns up the volume on the chocolate flavor by adding instant coffee granules. Preparing a batch of the brownies on Barefoot Contessa the Food Network star confessed it may sound like an "odd" ingredient "but it makes the chocolate taste so chocolatey."
In the mood for some peanut butter and chocolate brownies? Garten's take less than 45 to make from start to finish. With 216 reviews and 4.5 stars, the recipe takes the no. 2 spot. 
1. Garten's recipe for Outrageous Brownies is her most popular
Is it any wonder Garten's Outrageous Brownies top the list? They were originally featured in Garten's Barefoot Contessa Cookbook — her first cookbook ever — and their popularity has held steady in the last 20-plus years. 
Outrageous Brownies are a fan-favorite on Food Network's website. With a whopping 829 reviews, it takes the no. 1 spot as Garten's most popular brownie recipe.