'Barefoot Contessa' Ina Garten's All-Time Favorite Desserts
Barefoot Contessa star Ina Garten took a six-week break from social media over the summer. But now, she is finally back with more recipes and refreshing cocktail ideas during her media blitz for her new cookbook, Modern Comfort Food. For fans of decadent desserts, Garten has shared her favorites on her website, and it includes recipes that even beginners can handle.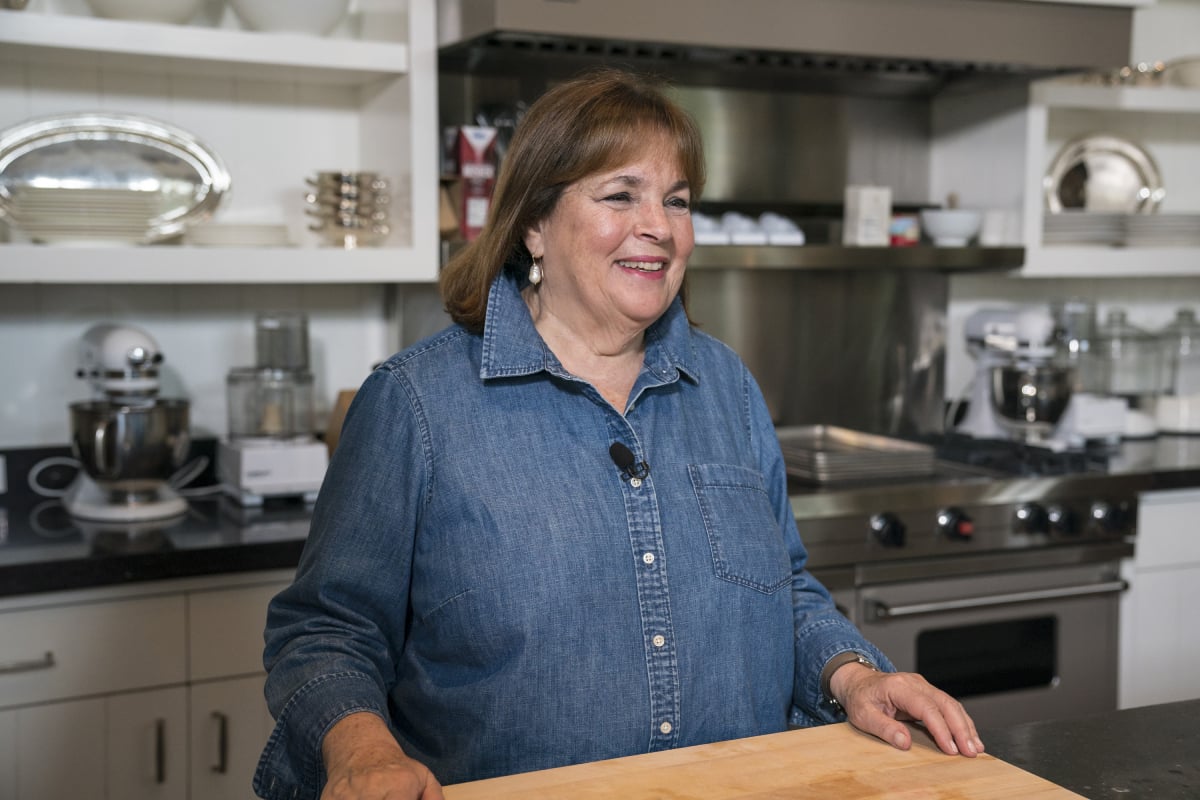 Ina Garten's purpose throughout the pandemic
Garten's Instagram page is filled with photos of mouth-watering dishes, and when the pandemic began back in March she was posting regularly. The Food Network star told the PBS Newshour in April 2020 that sharing her recipes and ideas with her 2.8 million followers gave her a sense of purpose during the lockdown.
"In the beginning, I thought, how can I connect with people and give them some tools to make themselves feel better?" explained Garten. "And so, I thought, well, maybe I will make something for my pantry."
She added that it started to become a town hall where people could ask her questions, and she could answer directly. Garten says that allowed her to feel "very connected to people," and she could maybe help solve their problems.
However, that all seemingly changed in early June. Garten posted a black square in support of Blackout Tuesday in the wake of the death of George Floyd. That was it until July 17.
The Barefoot Contessa shares a picture-perfect peach pie
When Garten finally returned to social media after her absence, she had fans in awe by sharing a pic of "the best peach pie" she has ever made. The lattice-top pie was Garten's "weekend project," and she noted that she added orange zest and orange juice to the recipe to make the peaches taste "peachier."
She shared the complete "beginner" peach pie recipe, which also included six large, ripe peaches, sugar, cornstarch, unsalted butter, flour, a pie crust, and eggs.
RELATED: Ina Garten's Favorite Item In Her Kitchen Only Has 2 Ingredients and Makes a Perfect Hostess Gift
Although the peach pie recipe is not a part of her latest cookbook, there are plenty of sweets to choose from. When Garten announced the release of Modern Comfort Food on Instagram, she said that it "is filled with seriously satisfying recipes" that her fans will want to make for themselves and the people they love.
Garten also promised that the Boston Cream Pie recipe alone will make anyone a hero in their house. Other sweet treats in Modern Comfort Food include Black and White Cookies, Applesauce Cake with Bourbon cream cheese frosting, and Banana Rum Trifle.
Ina Garten's favorite desserts of all-time
Although the purchase of Modern Comfort Food will up your game in the kitchen, it does not include all of Garten's favorite dessert recipes. The beginner recipes on her list include Panna Cotta with Balsamic Strawberries and Outrageous Brownies.
For those on the intermediate level, Garten shared her recipes for Old Fashioned Apple Crisp, Mocha Chocolate Icebox Cake, Mixed Berry Pavlova, Eton Mess, Chocolate Cupcakes & Peanut Butter Icing, Carrot Cake with Ginger Mascarpone Frosting, and Beatty's Chocolate Cake.
The celebrity chef also shared her favorite dessert recipes for those with advanced baking skills. Those included French Apple Tart and Pumpkin Roulade with Ginger Buttercream.
Garten never forgets her fans who prefer a refreshing cocktail instead of a decadent dessert.
At the beginning of the pandemic, the Barefoot Contessa shared her six-serving recipe for perfectly chilled Cosmos, which included two cups (16 ounces) of vodka. Garten suggested that her fans choose Finlandia or Grey Goose.
She also added one cup (8 ounces) Triple sec or Cointreau, one cup of cranberry juice cocktail, and a half-cup of freshly-squeezed lime juice.