Barefoot Contessa Ina Garten's Champagne Cocktail Recipes Make Any Occasion Elegant and Special
Ina Garten's Champagne and sparkling wine cocktail recipes are an elegant addition for a special occasion, such as New Year's Eve, or they can be enjoyed anytime, really. Pop the bubbly and gather a few ingredients for some of the Barefoot Contessa's favorite Champagne cocktails.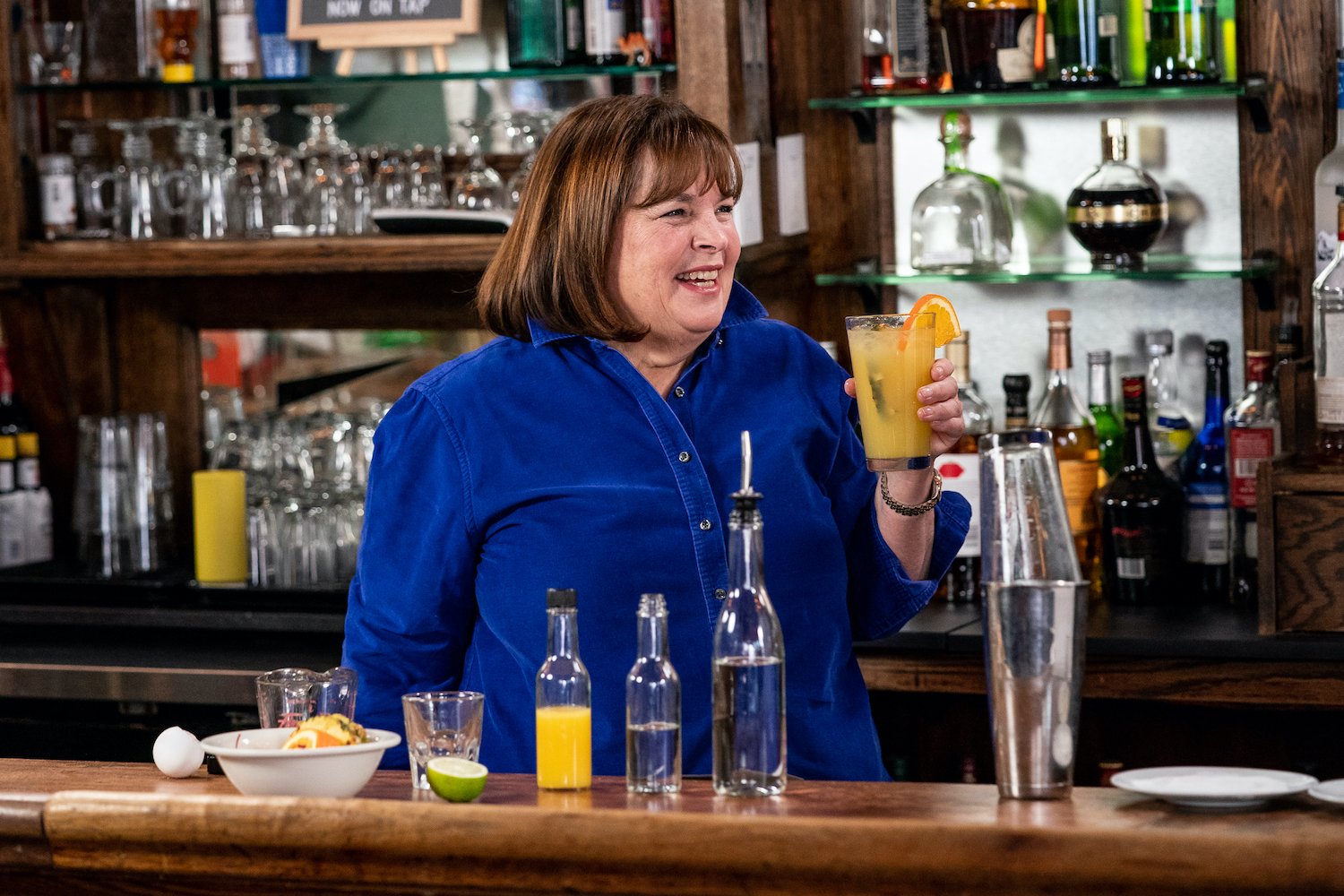 Barefoot Contessa's Champagne cocktails recipe
Garten has an easily customizable Champagne cocktail recipe that offers everyone the option to add a little something to their glass of Champagne for a next-level cocktail.
Ingredients
Champagne
Creme de cassis liqueur
Framboise liqueur
Sliced fresh strawberries
Fresh raspberries
Brandy and sugar cubes
Begin with a glass of Champagne and add creme de cassis or framboise liqueur. Fresh berries can be added as well. Brandy and a sugar cube can be paired with the Champagne for a classic and sweet cocktail.
Garten's Champagne VSOP recipe
Garten steps up a glass of Champagne with a sugar cube and brandy, as well as a hint of orange flavor.
Ingredients
1 sugar cube
4 tablespoons VSOP brandy 
1 (750 milliliters) bottle Champagne 
Long strips of orange zest 
Put a sugar cube in the bottom of each Champagne glass, then pour a tablespoon of brandy over each sugar cube. Pour the Champagne into each glass, rub the orange zest on each glass's rim, then drop the zest into the glass.
Barefoot Contessa's raspberry royale cocktail
If you're looking for a fruitier option, a Champagne cocktail with a berry combination is always a winner, such as Garten's raspberry royale recipe.
Ingredients
6 teaspoons raspberry liqueur
Fresh raspberries
1 bottle of Champagne
Begin by pouring a teaspoon of raspberry liqueur into each Champagne glass, add a few raspberries, and top with Champagne.
RELATED: Ina Garten Said She Once Worried 'This Is the Stupidest Thing I've Ever Done,' but Her Husband Jeffrey Had the Perfect Advice
Ina Garten's Aperol spritzer recipe
Garten demonstrated her Aperol spritzer recipe during a segment on Late Night With Seth Meyers in 2016. She uses Prosecco for the drink and adds Aperol, which she describes as "kind of a little bitter."
Ingredients
1 (750 ml) bottle Prosecco, chilled 
12 ounces Aperol, such as Barbieri 
San Pellegrino or other sparkling water, chilled 
6 slices of orange or blood orange
Fill a tall tumbler with ice, then fill Prosecco 2/3 in the glass. Add two ounces of Aperol and a splash of sparkling water. Stir to combine ingredients and garnish with an orange slice.
Ina Garten revealed her secret to perfect cocktails
While appearing on a hilarious 2020 segment of Late Night With Seth Meyers, the two had a competition to see who could make the best cocktails. Garten revealed one of her secrets for getting cocktails right every time.
The talk show host sloppily eyeballed his ingredients, but Garten came prepared with her secret weapon: a measuring cup. She explained how it's important to get the measurements and ratios correct, to which Meyers joked, "That's the problem with you cookbook people."