Barefoot Contessa: Ina Garten's Easy Trick for Storing Awkward Items in the Kitchen
Ina Garten is a pro at cooking and entertaining but she also knows a thing or two about designing an amazing kitchen space. Among her organizational tips is a genius storage idea for all of those awkward-sized items that don't easily fit in a drawer or cabinet.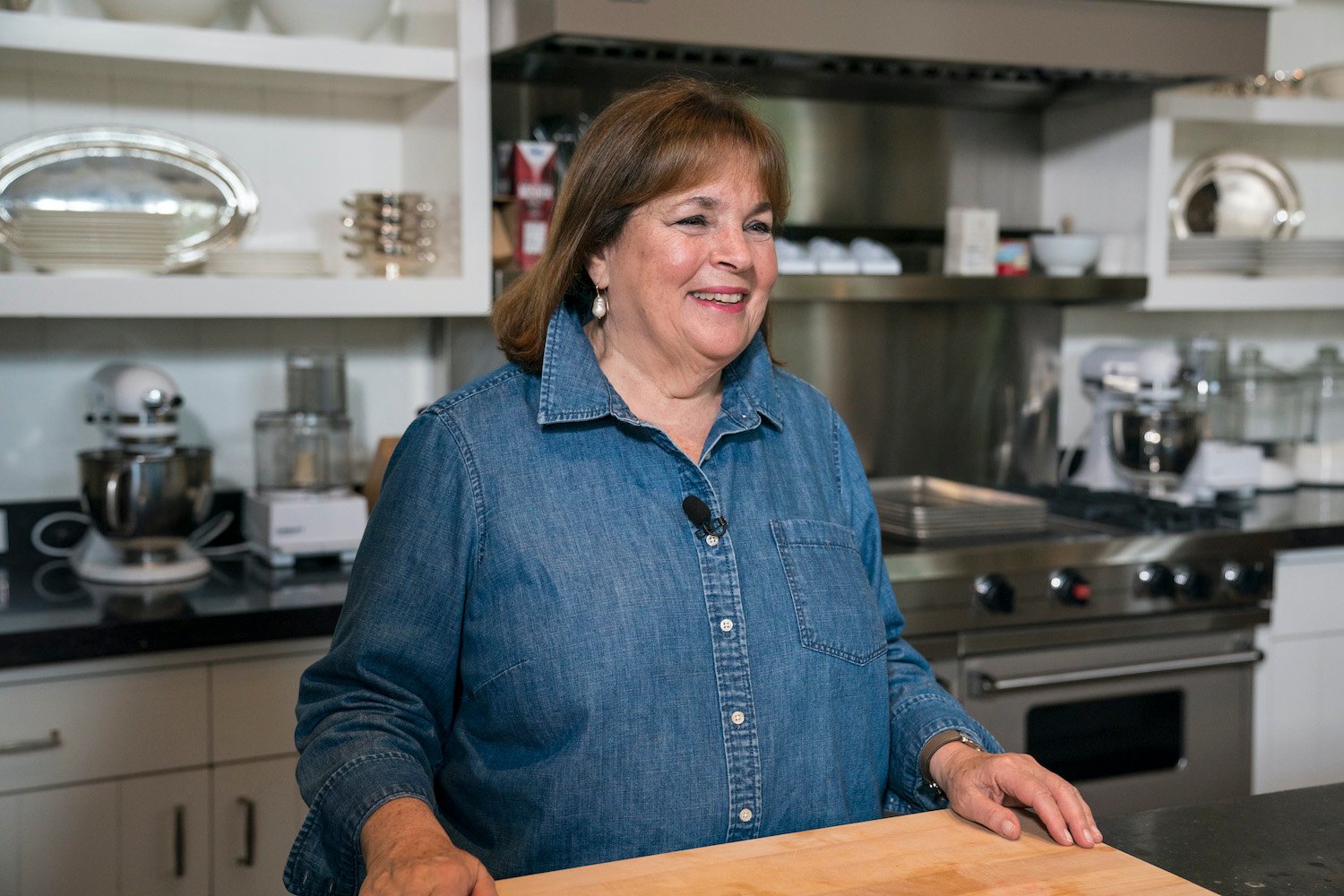 Ina Garten is particular about her kitchen layout
Garten has found the perfect solution for an efficient kitchen workspace that also provides enough room for entertaining guests. She likes her kitchen to be large but her actual working area where she cooks to be small. That way, she can cook without people infringing on her space, but still interact with them as they hang out on the other side of the counter.
During a 2009 interview with House Beautiful magazine, Garten shared the specifics of her workspace.
"I think the most important thing is that the workspace isn't too big," she explained. "That it's a space that you can actually handle easily. And the thing I think that people do wrong the most is that the workspace is out of the traffic area."
In Garten's home, there is a traffic flow that goes through the kitchen, without interrupting the workspace. "So that if there are people — you know kids and dogs and friends — and running back and forth, they're not underfoot when I'm working," she explained.
That's not to say she doesn't love to have people in the kitchen, but she has seating available at the counter and dining table, as well as armchairs by the fireplace to accommodate her guests.
"Everybody can hang out there, they can hang out at the table, but my workspace between the island and the back counter are sort of sacrosanct," she said. "Nobody moves around in there unless, of course, they're cooking with me."
Ina Garten has the perfect solution for kitchen items that are hard to store
Garten is the queen of organization so it's not surprising that she found a storage solution for items in the kitchen that might be hard to easily stow away.
"Another thing I have is I have a huge basket for all those things that don't fit in drawers, like half sheet pans and baking racks, big cutting boards," she shared. "You never know what to do with these things and I have a huge basket at the end of the counter, they all go in there."
Her solution eliminates the need to stack pans in a cabinet where it's an immense task to pull one sheet pan from a pile, for instance. With her method, everything is easily accessible.
Ina Garten has some other easy organization tips
Garten has other small hacks for making her space organized, such as the use of open shelving for her everyday dinnerware that can be easily put away from the dishwasher.
The crocks on her countertop hold "the things I use most," she said, with wooden tools in one vessel and stainless steel utensils in the other. "It looks neat, it looks organized, and you just reach out and get them," Garten explained.