Barefoot Contessa: Ina Garten's Entertaining Pet Peeve Is a 'Party Killer'
Ina Garten knows a thing or two — or 50 — about throwing parties. She has decades of experience. Through the years she's learned what makes for the ideal dinner party down to the smallest detail. What can make or break a dinner party? Table size. Garten, or the Barefoot Contessa, doesn't like when tables are too big at a dinner party.
Ina Garten's entertaining pet peeve is a table that's too big: it's 'a party killer'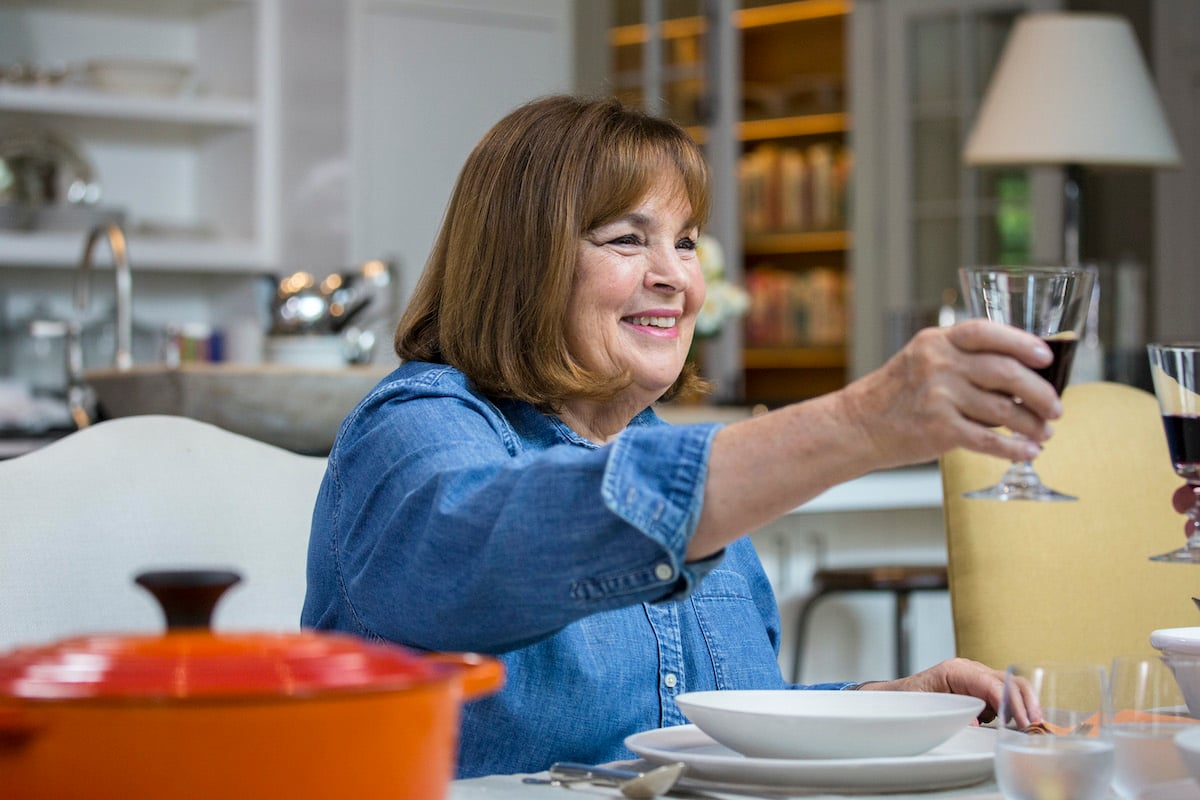 RELATED: Barefoot Contessa: The 1 Appetizer People 'Go Crazy' for at Cocktail Parties, According to Ina Garten
Don't have a massive table for entertaining? Don't worry. Because, according to Garten, large tables aren't conducive to a great party atmosphere. The Food Network star called it one of her entertaining pet peeves during a 2004 interview with Food & Wine. 
"I don't like sitting at a table that's too large, where everyone is too far apart," she said. "That's a party killer."
So forget about having a large table. After all, it's the Barefoot Contessa way of hosting a dinner party and Garten's an expert.
The Barefoot Contessa likes to entertain using a 48-inch round table 
RELATED: Ina Garten Has 3 Strict Rules She Follows When Throwing a Big Party
Want details on Garten's dinner party-approved table size? She's shared them. The Modern Comfort Food author uses a very specific table when she's throwing a dinner party. During a 2006 conversation with House Beautiful Garten explained why she feels a 48-inch round table is perfect for entertaining.
"I like small parties," she said. "With six people, you can really get a conversation going. The ideal table for six or seven is a 48-inch round because everyone is equally engaged in the conversation."
Garten continued, saying crowding around the table isn't necessarily a bad thing.
"If people are a little crowded it feels even more intimate," she said.
So in short, keep the guest list short and the table small. Everyone will be able to talk to each other across the table. Add some fresh flowers from the garden or a local flower shop and it's a Barefoot Contessa party.
Garten prefers entertaining in the kitchen because 'everybody feels more relaxed'
RELATED: Barefoot Contessa: Ina Garten Designed 1 Part of Her Home Before the Kitchen

No designated dining room at home? That's ok. Garten isn't a fan of having people over and sitting in the dining room. In true Barefoot Contessa fashion, dining rooms are, in her opinion, a little too formal a setting for a dinner party. Instead, Garten prefers the kitchen for entertaining.
"I tend to entertain in the kitchen rather than in a formal dining room because I think everybody feels more relaxed," she once told Food Network.
Watch her cooking show and it's likely Garten can be found sitting at a small table — probably round — in the "barn" where Barefoot Contessa's filmed on her property in East Hampton, New York. She knows what works for dinner parties and she sticks to it.