'Barefoot Contessa' Ina Garten's Favorite Comforting One-Pot Dinners
Over the past year, Barefoot Contessa Ina Garten has been the go-to for millions when it comes to comfort food. Between her Instagram posts, her Barefoot Contessa blog, and her new Modern Comfort Food cookbook, Garten has provided fans with plenty of easy, delicious recipes that they can make while stuck at home.
Garten finds inspiration for her recipes from a variety of different places. And her favorites are always made with homestyle cooking and really good ingredients. Here are some of Garten's favorite comforting one-dish dinners.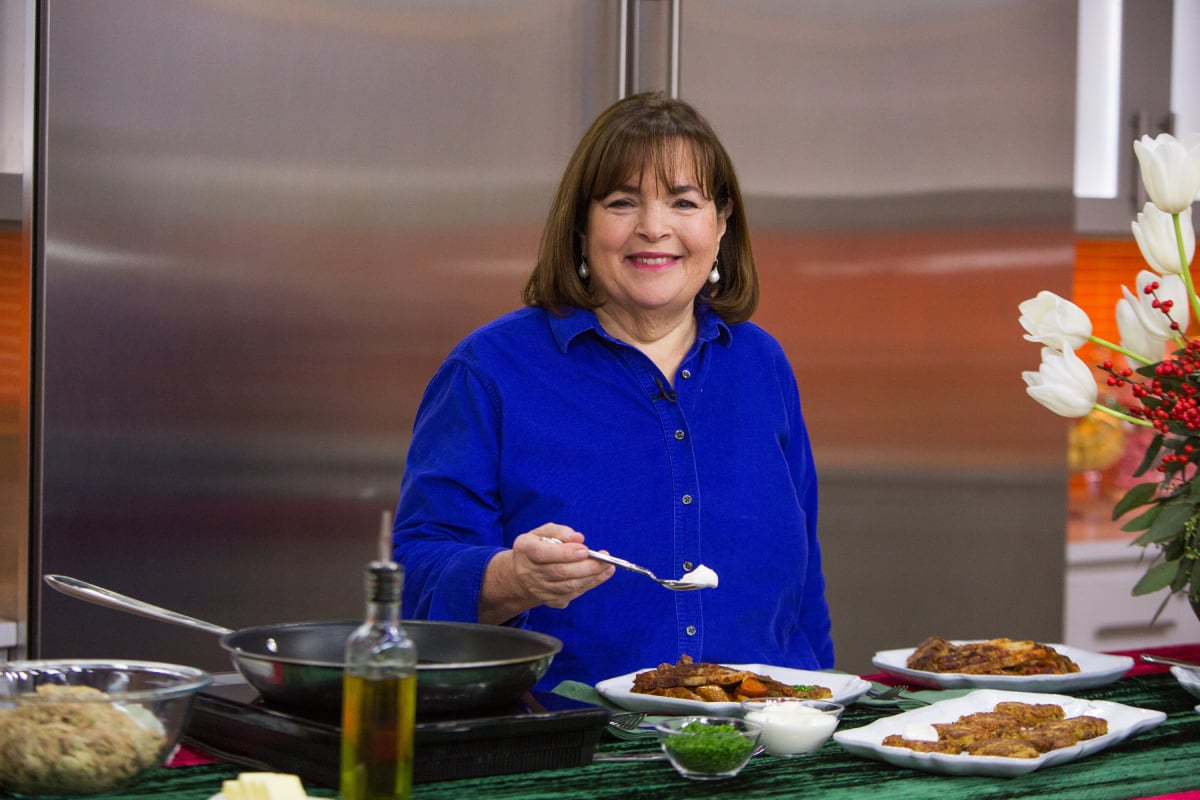 The Barefoot Contessa's take on Chicken and Biscuits
Garten's recipe for Chicken Stew with Biscuits does require some skill in the kitchen. You'll also need a few tools like a large pot or dutch oven, a rolling pin, parchment or wax paper, an electric mixer with a paddle attachment, a pastry brush, a 10×13 baking dish, and a sheet pan.
The recipe for the stew includes whole bone-in chicken breasts with the skin on, olive oil, kosher salt and freshly ground black pepper, chicken stock, chicken bouillon cubes, and onions. You'll also need some flour and heavy cream, carrots and peas, and fresh parsley.
The yummy homemade biscuits are made with flour, baking powder, kosher salt, sugar, butter, half-and-half, fresh parsley, and an egg for the egg wash.
Ina Garten's simple and stunning Shrimp and Swordfish Curry
Garten has shared this recipe for Shrimp and Swordfish Curry on both her blog and Instagram page. This is a beginner-level dish that features a slew of spices like curry powder, coriander, cumin, turmeric, and cayenne pepper. You'll also need access to clam stock, swordfish (with the skin removed), and peeled and deveined shrimp.
The Barefoot Contessa's kicked up Lobster Pot Pie
Another seafood dish that makes the list of Garten's favorite comforting one-dish dinners is Lobster Pot Pie. She included this intermediate-level recipe in her original Barefoot Contessa cookbook back in 1999. And, it's still one of her favorites to this day.
This recipe calls for fresh lobster meat and fish stock or clam juice. Other special ingredients that you'll need on hand are chopped fennel, Pernod, frozen small whole onions, and fresh lard for the pastry. This dish also needs pantry staples like unsalted butter, flour, kosher salt, ground black pepper, and heavy cream.
Ina Garten's flavorful Moroccan Lamb Tagine
This intermediate-level recipe makes a delicious winter dinner, and it comes with a side of steamed couscous. Garten's Moroccan Lamb Tagine does take some kitchen skills, but there's no need to be intimidated.
For this recipe you'll need some good olive oil, small frenched lamb shanks, and spices like fresh ginger, chili powder, turmeric, cumin, and cardamom. This dish also features veggies like butternut squash, Yukon Gold potatoes, and sweet potatoes. Garten also includes her recipe for homemade steamed couscous to serve on the side.
The Barefoot Contessa's Updated Spaghetti Bolognese
Garten's updated recipe for Spaghetti Bolognese is for beginners in the kitchen. And, it can easily be on the table in under an hour. This pasta dish features lean ground sirloin, crushed tomatoes, fresh basil leaves, and Parmesan cheese.
You'll also need some dry red wine, minced garlic, good olive oil, dried oregano, crushed red pepper flakes, salt and pepper, small shell pasta, nutmeg, and heavy cream.
If you don't have ground sirloin, you can easily substitute any ground meat into the dish, like chuck, turkey, or pork. If you would prefer a vegetarian dish, you can skip the meat and substitute chopped mushrooms.
Ina Garten's Modern Comfort Food cookbook is now available in stores. The Barefoot Contessa airs Saturday mornings on The Food Network.