'Barefoot Contessa' Ina Garten's Favorite Pantry Meals Include an Updated Version of Her Most Popular Recipe of All-Time
Barefoot Contessa star Ina Garten has been a kitchen savior for many during the pandemic. In the past few months, Garten has added more than a million followers who have turned to her Instagram feed and website for easy and delicious meal ideas, not to mention her amazing cocktail recipes.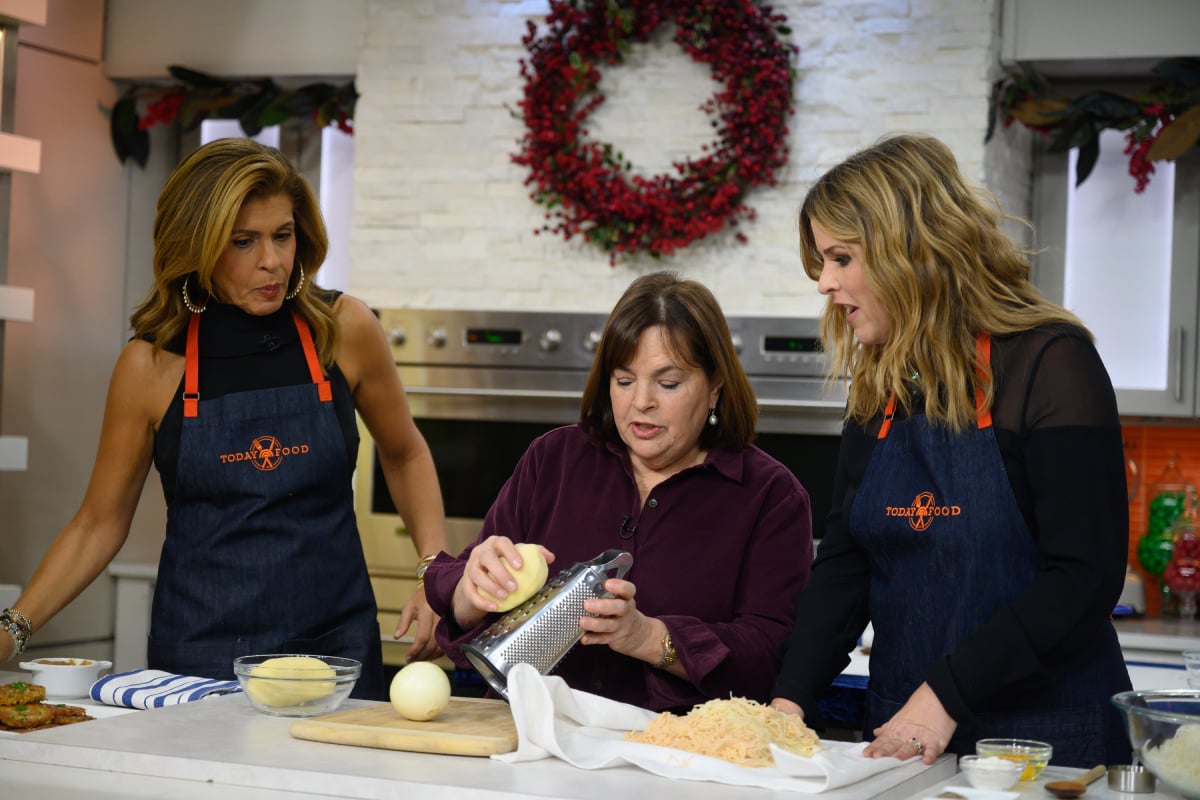 In addition to releasing her new book Modern Comfort Food, Garten has also shared a number of "pantry meal" ideas on her website. They include an updated version of her most popular recipe of all-time.
This Ina Garten recipe is the Food Network's highest-rated of all time
As Cheat Sheet has previously reported, Barefoot Contessa's recipe for Macaroni and Cheese is the Food Network's highest-rated recipe of all time.
Her version of the household staple is nothing like the box version that calls for butter and milk. It's a much more mature version of the dish, but a simple enough recipe for a beginner in the kitchen to follow.
Garten tops her mac and cheese with breadcrumbs and tomatoes. But for those who prefer pure cheese, those items can easily be left out.
"This mac and cheese is all grown-up. It was tasty, cheesy, and easy to make. Have made it a few times in the last 2 months and it is a hit each time," one reviewer wrote.
For Garten's classic mac and cheese recipe, you need one pound of elbow macaroni, flour, Gruyere cheese, extra-sharp Cheddar, and nutmeg. Fresh tomatoes, and slices of white bread (crusts removed), will be used as breadcrumbs to make the topping. You will also need some salt, vegetable oil, milk, butter, and pepper.
The 'Barefoot Contessa' star has an updated macaroni and cheese recipe
On her Barefoot Contessa website, Garten has shared a number of recipes for everyone from beginners to kitchen pros. In the "Cook From Your Pantry!" section, Garten has shared a new recipe for Overnight Mac and Cheese.
The new recipe leaves out the tomatoes and adds heavy cream. And as the name indicates, Garten's new mac and cheese recipe is meant to be made 24 hours in advance.
It calls for 8 ounces of elbow macaroni, heavy cream, grated Gruyere, and White Cheddar. Along with nutmeg, butter, salt and pepper, and slices of white bread (crusts removed), which will be used as breadcrumbs.
After mixing the ingredients, Garten's recipe calls for leaving the dish in the refrigerator for 24 hours so the pasta can absorb the creamy mixture and expand.
Ina Garten's Barefoot Contessa website features a variety of beginner and intermediate 'pantry meals'
Macaroni and Cheese isn't the only 'pantry meal' recipe that Garten features on her website. She has a number of ideas for breakfast, lunch, and dinner, as well as desserts, sides, and cocktails. 
Her breakfast recipes include Overnight Belgian Waffles, Challah French Toast, Raspberry Corn Muffins, Easy Sticky Buns, and Potato Pancakes with Fried Eggs.
For lunch, Garten shares her ideas for Lentil Sausage Soup, Penne Alla Vodka, Avocado Toast, Ramen Chicken Noodle Soup, and Egg Salad Tartines.
Her dinner recipes include Perfect Roast Chicken, Weeknight Bolognese, Baked Pasta with Tomatoes and Eggplant, Chicken Pot Pie, Hot Dogs in Puff Pastry, and Parmesan Chicken.
Garten's dessert recipes include Flag Cake, French Apple Tart, Sour Cream Coffee Cake, and Raspberry Crumble Bars. She also includes a Cosmopolitan cocktail recipe.
All of these recipes are free on the Barefoot Contessa website, and her new cookbook Modern Comfort Food cookbook is now available in stores.