Barefoot Contessa Ina Garten's Favorite Pizza Has a Surprising Topping
Barefoot Contessa star Ina Garten has a new favorite pizza. The Food Network star has shared her love for pies with an array of yummy recipes over the years, but her newest love comes with a surprising topping. Here's a quick look at Garten's new favorite pizza and why it has left fans a little divided.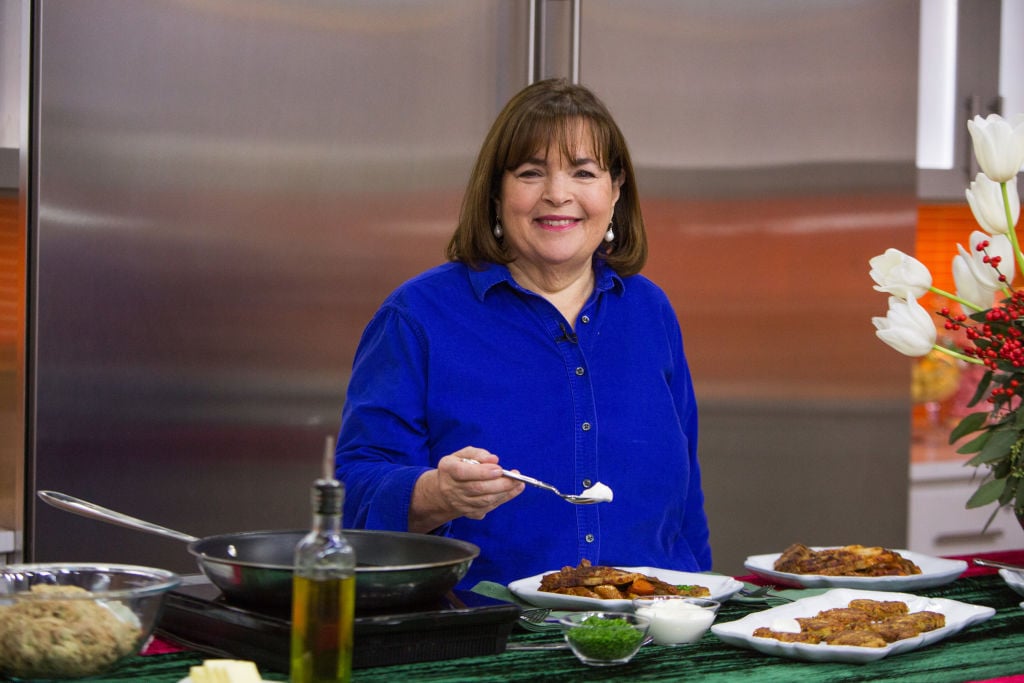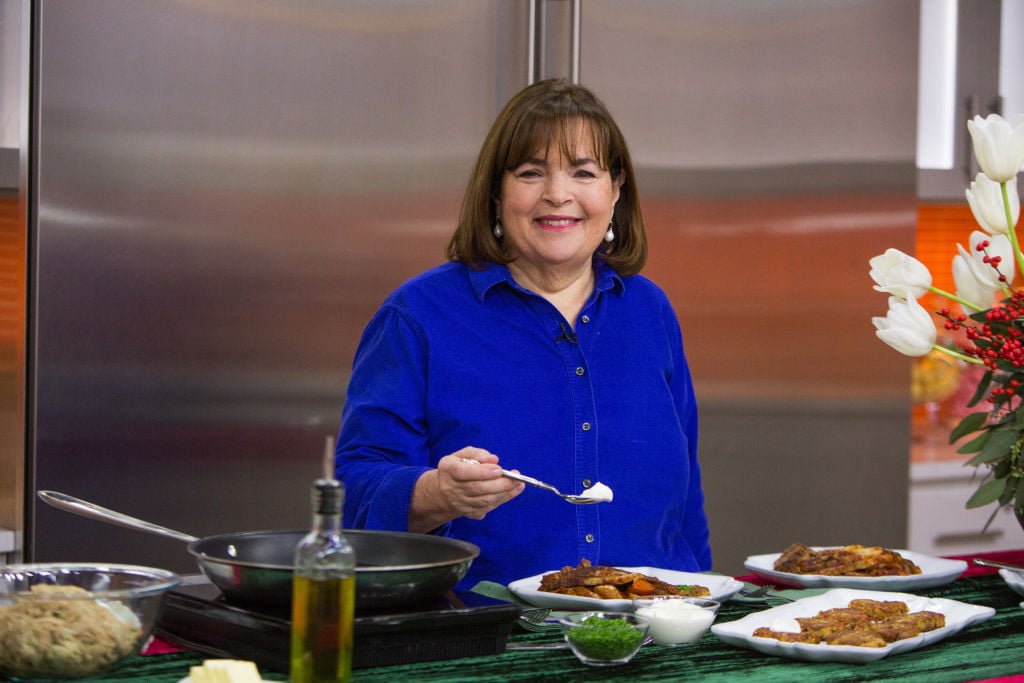 Ina Garten shares her top pizza recipes
Garten has never been shy about sharing her love for pizza. Over the years, two of the Food Network star's favorite pizza dishes include white pizza with arugula and grilled California pizza.
Both recipes use the same ingredients for the dough, though the arugula pizza adds in some garlic, thyme, and crushed red pepper. The California pizza dough keeps things simple with dry yeast, honey, olive oil, flour, and kosher salt.
The toppings are what really separates these recipes. While Ina Garten's arugula pizza only uses fontina cheese, fresh mozzarella, and creamy goat cheese, the California pizza also features red onions, bell peppers, prosciutto, tomatoes, basil, arugula, and pork sausage.
While both of these recipes sound absolutely delicious, Garten may have a new favorite pizza — and it features an unusual ingredient for a topping.
Is this Garten's new favorite pizza?
Garten recently visited chef Nick Anderer at his restaurant in New York City called Martina Pizzeria. During her stop at the eatery, Garten fell in love with Anderer's cacio e pepe pizza, which features Brussels sprouts as the main topping.
"OMG pizza Brussels sprouts cacio e pepe @martinapizzeria in NYC may be my favorite pizza ever!! Thanks @dhmeyer and chef @nickanderer," the Barefoot Contessa shared on Instagram.
According to Today, this pizza is a thin-crust variety that uses pecorino cheese, black pepper, and, of course, a large amount of Brussels sprouts.
Ina Garten's fans were very excited about the post, although there were some followers who questioned putting Brussels sprouts on a pie.
"Omg this is the most perfect looking pizza," one fan wrote, while another added, "Puleeeeze make up the recipe and send it out in one of your upcoming newsletters!!!"
Getting Garten's seal of approval is a pretty big deal, so it might not be long before we start seeing Brussels sprouts pop up more frequently in pizzerias.
The Barefoot Contessa opens up about what she keeps in her refrigerator
The pizza post comes after Garten recently confirmed her plans to come out with a new cookbook. And when she isn't working behind the scenes on her new book, Garten stars on the hit Food Network series, Barefoot Contessa: Cook Like a Pro.
In promotion for the latest season of Barefoot Contessa, Garten revealed some of the things she always keeps in her refrigerator. This includes some obvious staples like eggs and butter, but there were a few unusual ingredients in her list.
"Urbani makes a wonderful white truffle butter, so if you need to make a fabulous meal, you can add some pasta and have white truffle pasta. I always have soups in the freezer and chicken stock. And vodka, and good French Champagne," she explained.
When it comes to kitchen appliances, Ina Garten says she always has a stockpile of sheet pans, which she uses for a variety of dishes, including roasting potatoes. She also values a good set of kitchen knives and pots.
For those who are on a budget, Garten advised visiting a restaurant supply store for a better deal on pots and pans that will last the test of time.
What is Ina Garten's all-time favorite recipe?
Pizza topped with Brussels sprouts may be high on Garten's list, but it is not her favorite recipe in the book. Out of all of the tasty recipes she has shared over the years, Garten's favorite is actually not a main course.
The recipe Garten loves the most is a fig ricotta cake, which she recently made for Katie Couric. One reason Garten enjoys this recipe so much is that it is super easy to whip up and the flavors go perfectly together.
"Something about ricotta, lemon, and vanilla," Ina Garten told Couric. "They're all great flavors together."
One advantage of this dish is that you can use any type of fleshy fruit if figs are not your cup of tea. This includes plums or peaches, though we have to admit this is a great way to incorporate fresh figs into your menu.
As far as entrees are concerned, Garten has a few she tends to favor above the rest. This includes house meatloaf, baked shrimp scampi, chicken with forty cloves of garlic, and crispy mustard-roasted chicken.
Ina Garten has yet to put a pizza recipe on her list of favorite entrees, but that might change in light of her recent experience with Brussels sprouts.