'Barefoot Contessa': Ina Garten's Pasta, Pesto, and Peas Is an Easy Summer Pasta Salad
Ina Garten's Pasta, Pesto, and Peas recipe is ready in under an hour. Have it ready in even less time by going the "store-bought is fine" route. Skip homemade pesto and pick some up from the grocery store instead.
Ina Garten has many Barefoot Contessa pasta recipes. After all, she's been writing cookbooks since the late '90s and starring on her own cooking show since the early 2000s. But it's her Pasta, Pesto, and Peas that can easily be on repeat all summer long.
Ina Garten's Pasta, Pesto, and Peas can be ready in less than 1 hour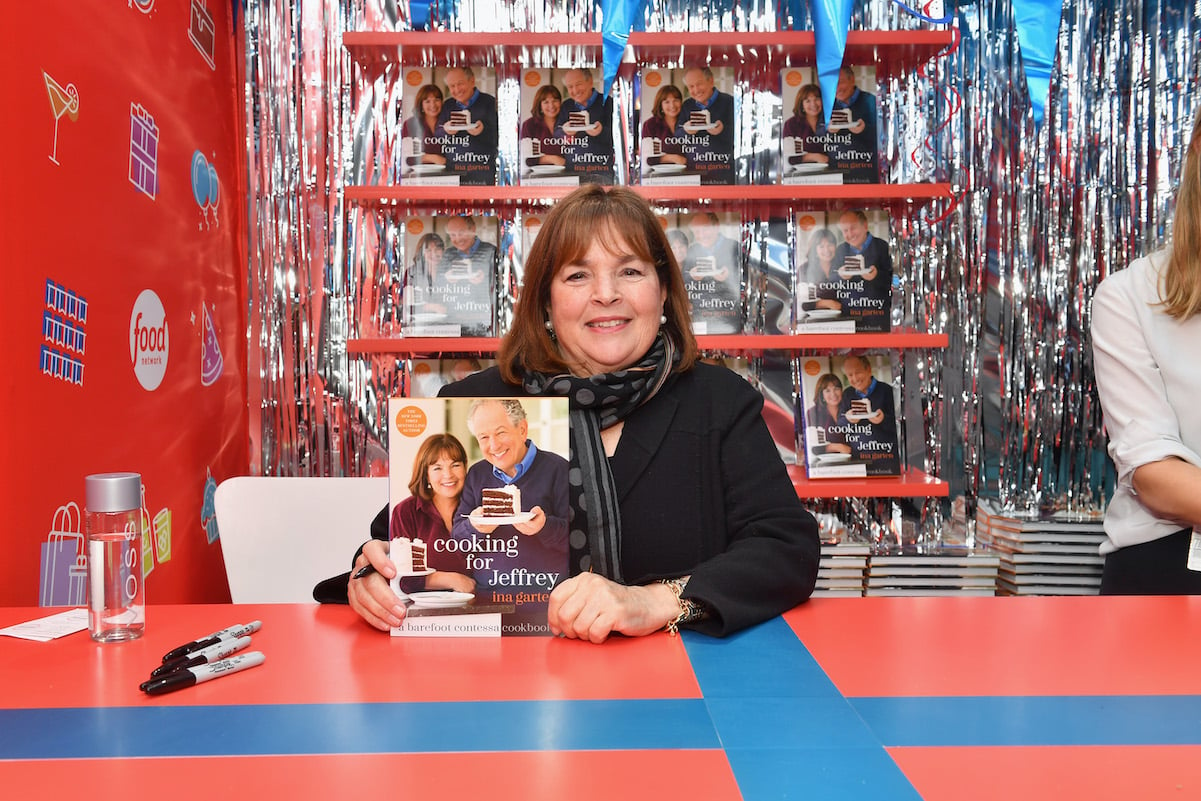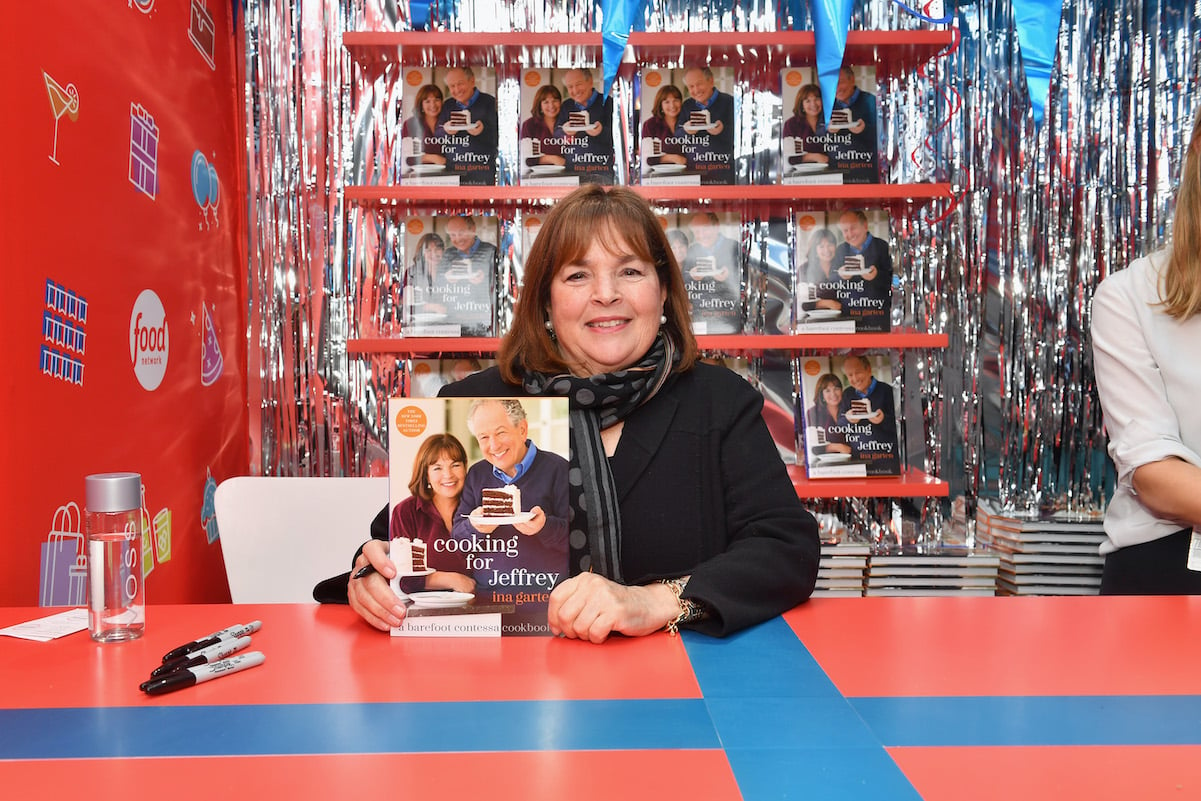 This recipe is for those summer nights when dinner needs to be on the table relatively quickly. In just under 60 minutes it's ready to eat. According to Food Network, the Modern Comfort Food author uses two types of pasta — fusilli and bow tie — as the base of the dish. She cooks them separately before letting them cool to room temperature. 
Meanwhile, Garten makes homemade pesto. She adds two ingredients that aren't often found in pesto, "good" mayonnaise and thawed frozen spinach. The spinach plus some fresh lemon juice "keep the pesto from turning brown," she explained on Barefoot Contessa. 
Making the Barefoot Contessa's Pasta, Pesto, and Peas using store-bought pesto is an option too  
Garten makes her Pasta, Pesto, and Peas using homemade pesto but this can be a "store-bought is fine" moment too. The Barefoot Contessa recipe says store-bought pesto is an acceptable substitute for homemade. 
Short on time or want the recipe to be more of a "how easy is that?" kind of situation? Skip making pesto in a food processor, one of Garten's must-have kitchen gadgets, and go straight for the store-bought stuff. Just make sure to use what the Food Network star would refer to as "good" pesto. 
This is a Barefoot Contessa pasta recipe for a crowd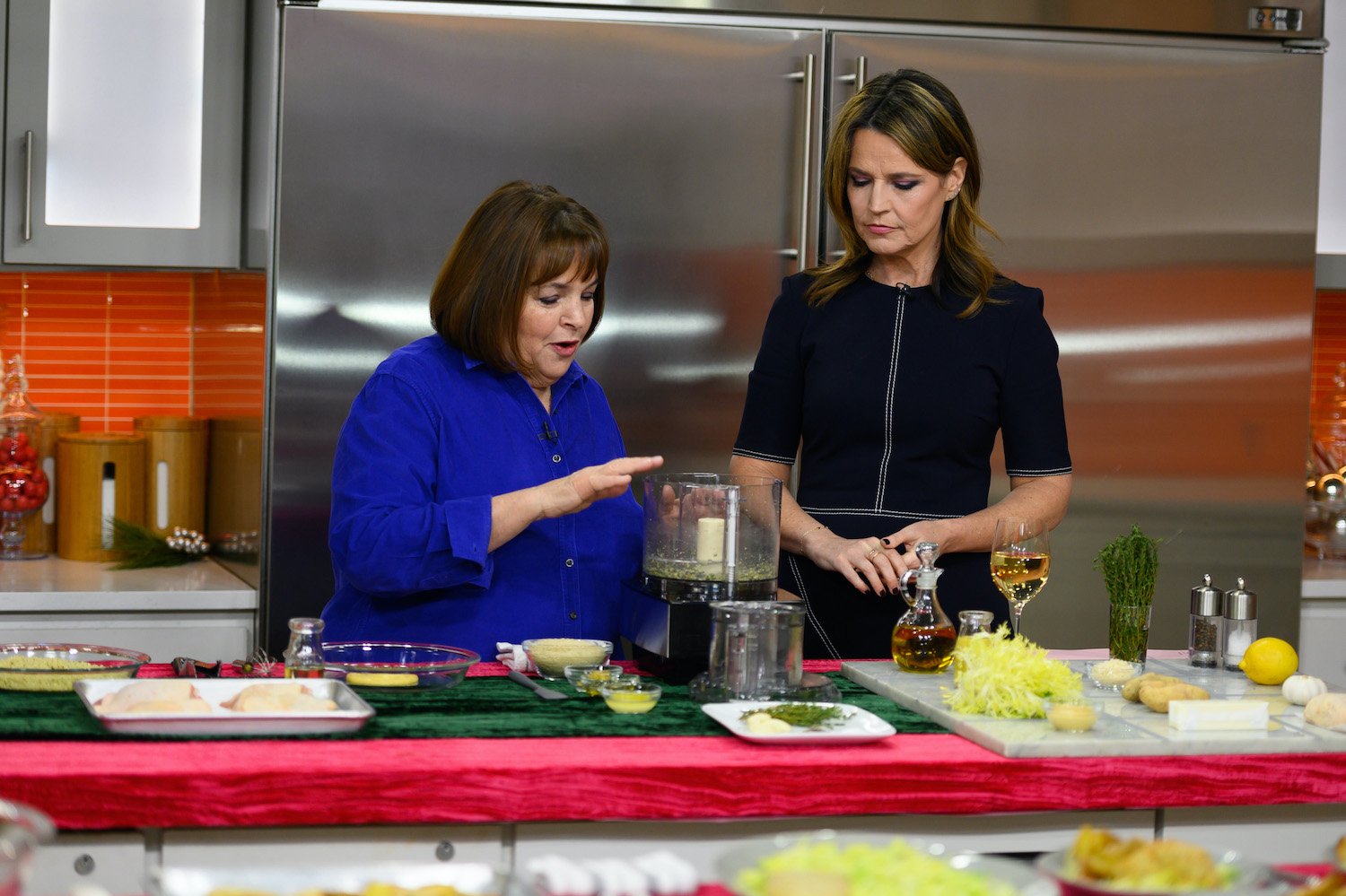 Originally featured in Garten's second Barefoot Contessa cookbook, Barefoot Contessa Parties! Ideas and Recipes for Easy Parties That Are Really Fun, her Pasta, Pesto, and Peas recipe makes enough for a crowd. One batch uses about a pound-and-a-half of pasta. 
"This recipe makes a very large amount, it filled up a huge serving bowl," one person wrote in a review on Food Network. "For just me and my husband it was WAY too much, I will cut recipe in half next time and we'll still probably have leftovers for a couple of days." Another commented that it "makes a ton of food."
Keep that in mind when making the dish. Turn to the recipe when people coming over or have leftovers for days. Another reason why it's great to serve to a crowd is because, according to one reviewer, it "tastes great cold, room temp, or hot." Not only that but someone else described it in a review as "very delicious and very portable." 
Make enough for a crowd? Check. Easy to transport? Check. Delicious hot or cold? Check. Basically, this is a Barefoot Contessa pasta recipe that's perfect for any occasion. Make it in the summer for a quick dinner — and maybe eat the leftovers for lunch the next day — and keep making the rest of the year.