Barefoot Contessa Ina Garten's Peppermint Hot Chocolate Recipe Is a Decadent Winter Treat
Ina Garten has the perfect way to make the colder months a little warmer and more delicious — with a hot chocolate recipe that adds a peppermint twist. Find out how to make the Barefoot Contessa's peppermint hot chocolate recipe.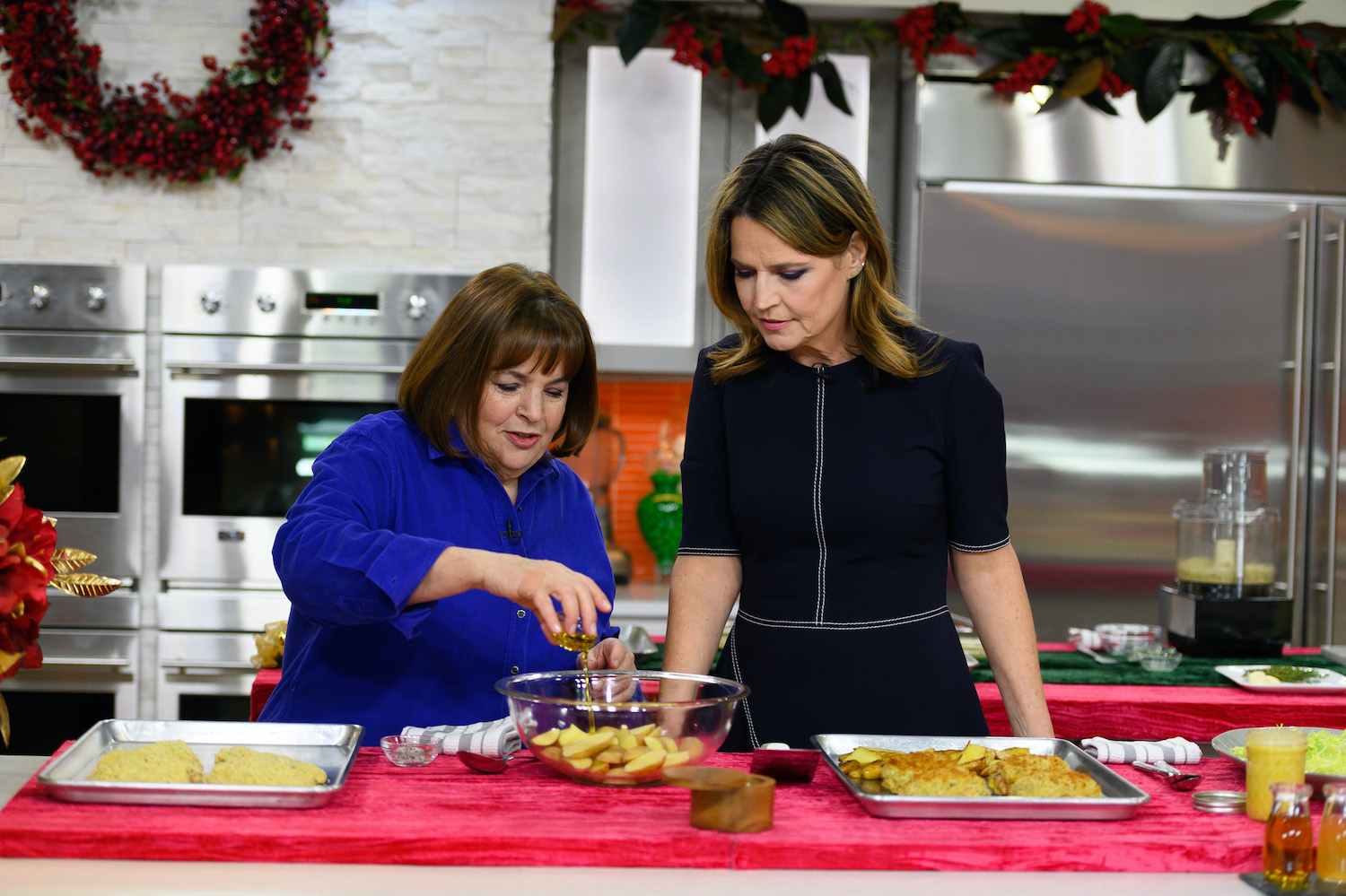 Barefoot Contessa's peppermint hot chocolate recipe is a sinful treat
If you're looking for a way to warm up with a chocolatey treat during the colder months, Garten guarantees that her peppermint hot chocolate recipe is the perfect fix.
She posted a photo of the delicious drink on Facebook and Instagram, captioning it: "This holiday season will be a lot different for everyone and that's why I think it's even more important to mark the occasion. Whether it's a birthday, an anniversary, Christmas, Kwanzaa, or New Year's Eve — let's celebrate everything this year!"
She added, "And what better way to start than with a big warm mug of Peppermint Hot Chocolate! Make this for the people around you and I promise everything will feel a little warmer and more cheerful. Happy holidays everyone!"
Ingredients
2 ½ cups whole milk
2 cups half-and-half
4 ounces bittersweet chocolate, chopped
4 ounces semisweet chocolate, chopped
2 tablespoons unsweetened cocoa powder
1 tablespoon sugar
1 teaspoon pure vanilla extract
10 candy canes, divided
Combine the milk and half-and-half in a saucepan over medium heat until it's just below simmering. Remove the pan from the heat, then add the chopped chocolates and whisk until melted. Add the cocoa powder, sugar, and vanilla, stirring to combine. Heat over low heat.
Pour into mugs and stir in ½ tablespoon crushed candy canes in each cup.
Top with homemade whipped cream recipe (recipe follows) and sprinkle additional crushed candy cane pieces on the top.
Whipped cream ingredients
1½ cups cold heavy cream
¼ cup sugar
1½ teaspoon pure vanilla extract
Combine the ingredients in an electric mixer fitted with the whisk attachment. Whisk at medium-high speed until it forms soft peaks.
RELATED: Barefoot Contessa Ina Garten's Champagne Cocktail Recipes Make Any Occasion Elegant and Special
Traditional and double hot chocolate recipes
If you're not a fan of peppermint, the Barefoot Contessa has a traditional hot chocolate recipe that has the same ingredients but uses four ounces of milk chocolate in place of semisweet chocolate.
Her double hot chocolate recipe, not surprisingly, doubles the amount of chopped chocolate added (8 ounces of bittersweet and 8 ounces of milk chocolate) and includes the addition of 1 teaspoon of instant espresso or coffee powder to enhance the chocolate flavor.
Garten said the flavor is "like liquid truffles, it's so rich and delicious."