Barefoot Contessa: Ina Garten's 'Perfect Make-Ahead Dessert' for Parties
Leave it to Ina Garten to make a stunning dessert using leftover bread. The Food Network star has a bread pudding recipe but it's another Barefoot Contessa dish she calls the "perfect make-ahead" dessert for a party.  
Ina Garten has an entire cookbook dedicated to make-ahead recipes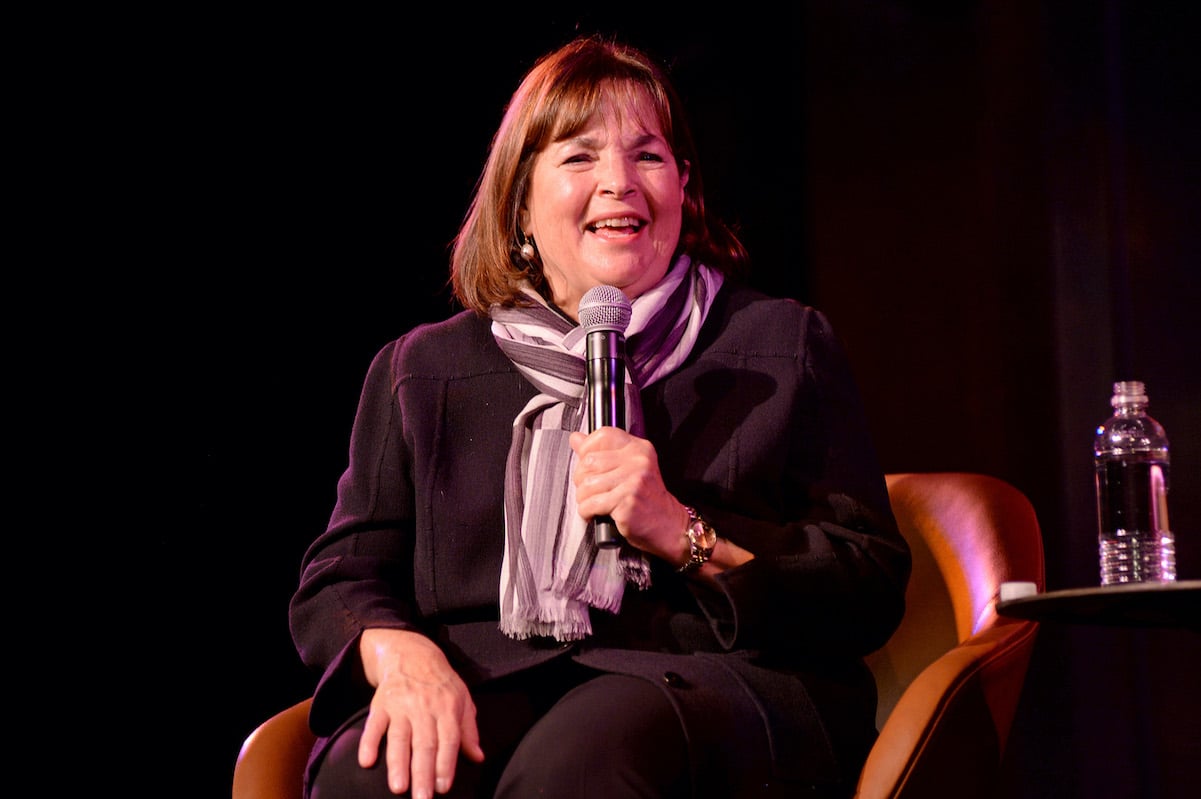 Garten, 73, knows all about making food in advance. She released an entire cookbook on the subject in 2014. Her Make It Ahead cookbook features all sorts of recipes that can be made ahead of time. From breakfast and lunch to snacks and desserts, there's food for every occasion. There are even make-ahead holiday recipes as well as a make-ahead vegetarian menu. 
Best of all, Garten's make-ahead recipes allow for nearly stress-free entertaining. There's no need to be in the kitchen the entire time while hosting a dinner party. Making the food in advance means only having to assemble the food when it's time to eat. 
Summer Pudding is 'the perfect make-ahead dessert', according to the cookbook author
Originally featured in Garten's third cookbook, Barefoot Contessa Family Style, Summer Pudding is a Barefoot Contessa dish that's party-approved. In an August 2017 post on her official Barefoot Contessa website, Garten highlighted her recipe for Summer Pudding with Rum Whipped Cream. 
But first, what is Summer Pudding? As Garten wrote on her website, "Summer Pudding is an old-fashioned English dessert. It's made by layering cooked berries and leftover bread in a mold, refrigerating it overnight, and then unmolding it onto a serving plate." 
The Food Network star put her own spin on the retro English dish by upgrading "it with buttery brioche bread and a splash of raspberry liqueur." She called it "the perfect make-ahead dessert for your party this weekend." 
How to make the Barefoot Contessa's Summer Pudding with Rum Whipped Cream
Garten has multiple Summer Pudding recipes. She first included the dessert in her 2002 cookbook before making another version with berries and peaches years later on her cooking show, Barefoot Contessa: Cook Like a Pro. 
Here's how to make her Summer Pudding with Rum Whipped Cream. The steps are similar to the ones featured in the above video. Simmer the fruit in a pan before adding the raspberry brandy.
Remove the crusts from the bread and cut it into half-inch slices. Layer the berry mixture and the bread in a baking dish remembering that whatever's on the bottom will later become the top when it's turned out. 
Refrigerate overnight and take it out of the mold before serving. Cut into slices and serve with Rum Whipped Cream. Garten's whipped cream recipe comes together with only three ingredients: heavy cream, "good" vanilla extract — Garten recommends Nielsen-Massey — and sugar. 
Ingredients for the Barefoot Contessa's Summer Pudding with Rum Whipped Cream: 
Fresh strawberries
Sugar
Fresh raspberries
Fresh blueberries
Peaches
Framboise (raspberry brandy)
1 loaf brioche or egg bread 
Heavy cream
Sugar
Vanilla extract