Barefoot Contessa: Ina Garten's Pumpkin Mousse Is an Easy Fall Dessert
Embrace the flavors of fall with Ina Garten's Pumpkin Mousse. The Barefoot Contessa dessert recipe combines the flavor of pumpkin with pillowy homemade whipped cream for a simple yet show-stopping treat.
Ina Garten's Pumpkin Mousse takes 20 minutes to prep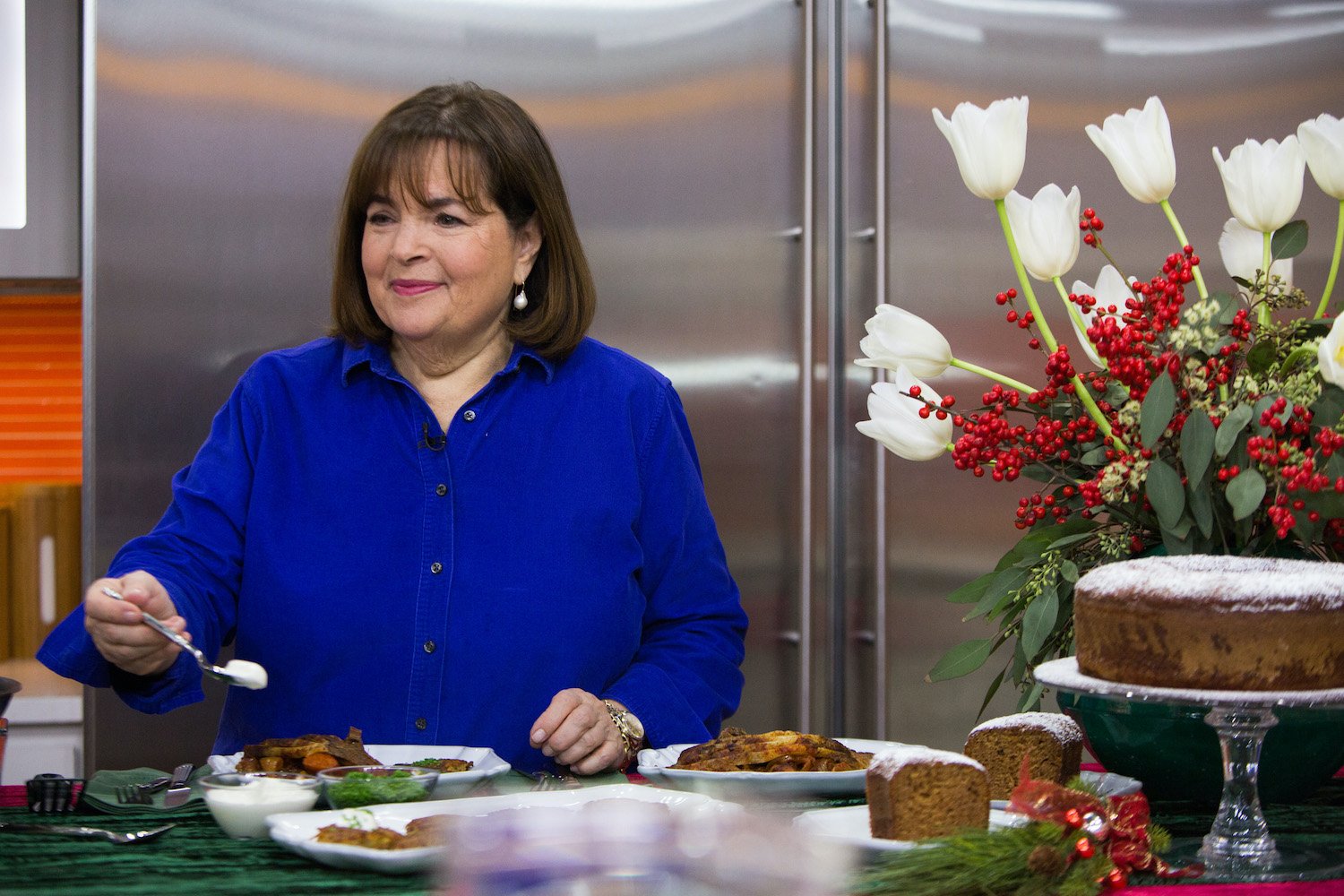 Described by Garten as a "perfect, easy pumpkin mousse," this dessert doesn't take long to prep. According to the recipe instructions on Food Network's website, it takes approximately 20 minutes to put together. However, at that point, it's not time to eat just yet. The mousse has to chill in the fridge for a few hours before it's ready to serve. 
So what exactly happens in the 20 minutes it takes to prep the pumpkin mousse? Using a double boiler, canned pumpkin puree gets heated up with sugar and spices. Meanwhile, two egg yolks go in a separate bowl with some of the pumpkin puree mixture. 
Then the egg-pumpkin mixture is transferred to the double boiler. After it's simmered for a few minutes the bowl gets removed from the heat. Next, the gelatin mixture is made. Finally, the gelatin mixture and the pumpkin mixture are combined. 
Garten gives her Barefoot Contessa dessert more flavor with mashed bananas and orange zest
This Barefoot Contessa dessert may not be for pumpkin purists because Garten adds in both banana and orange. Banana, orange, and pumpkin might sound like a strange combination but somehow the Food Network star makes it work. 
Garten puts finely mashed bananas in the mousse mixture. And, as she once noted on an episode of Barefoot Contessa, the bananas have to be ripe. If that's not enough the Modern Comfort Food author also mixes in some freshly grated orange zest, which she also puts on top as garnish. 
Pro tip: Garten doesn't refrigerate oranges. She keeps them in a bowl on her kitchen counter along with garlic, lemon, and eggs. That way, they're at room temperature and easily accessible.
Not sold on the idea of citrus and pumpkin? Garten notes in the recipe instructions the grated orange zest is optional. 
What reviewers have to say about the Food Network star's recipe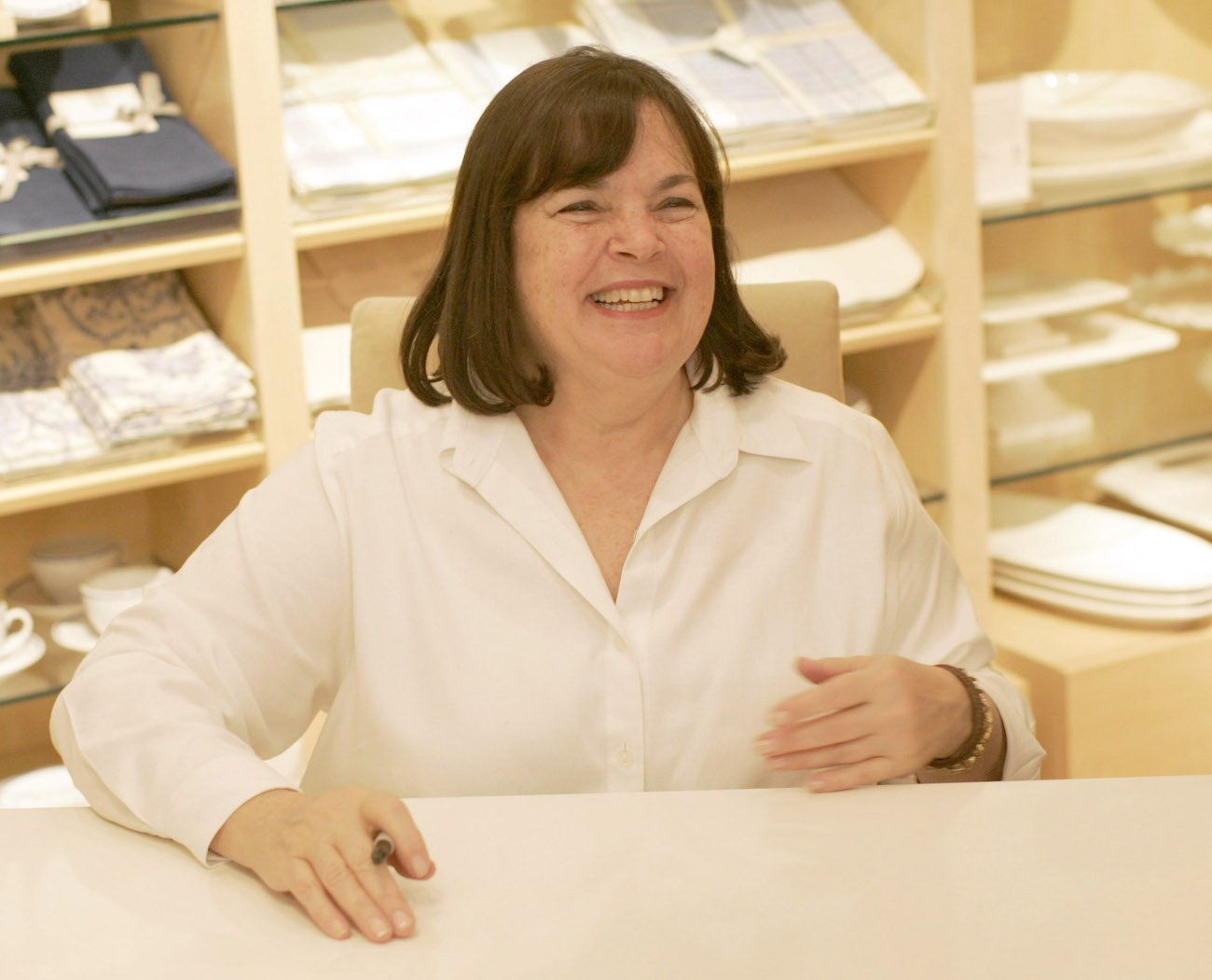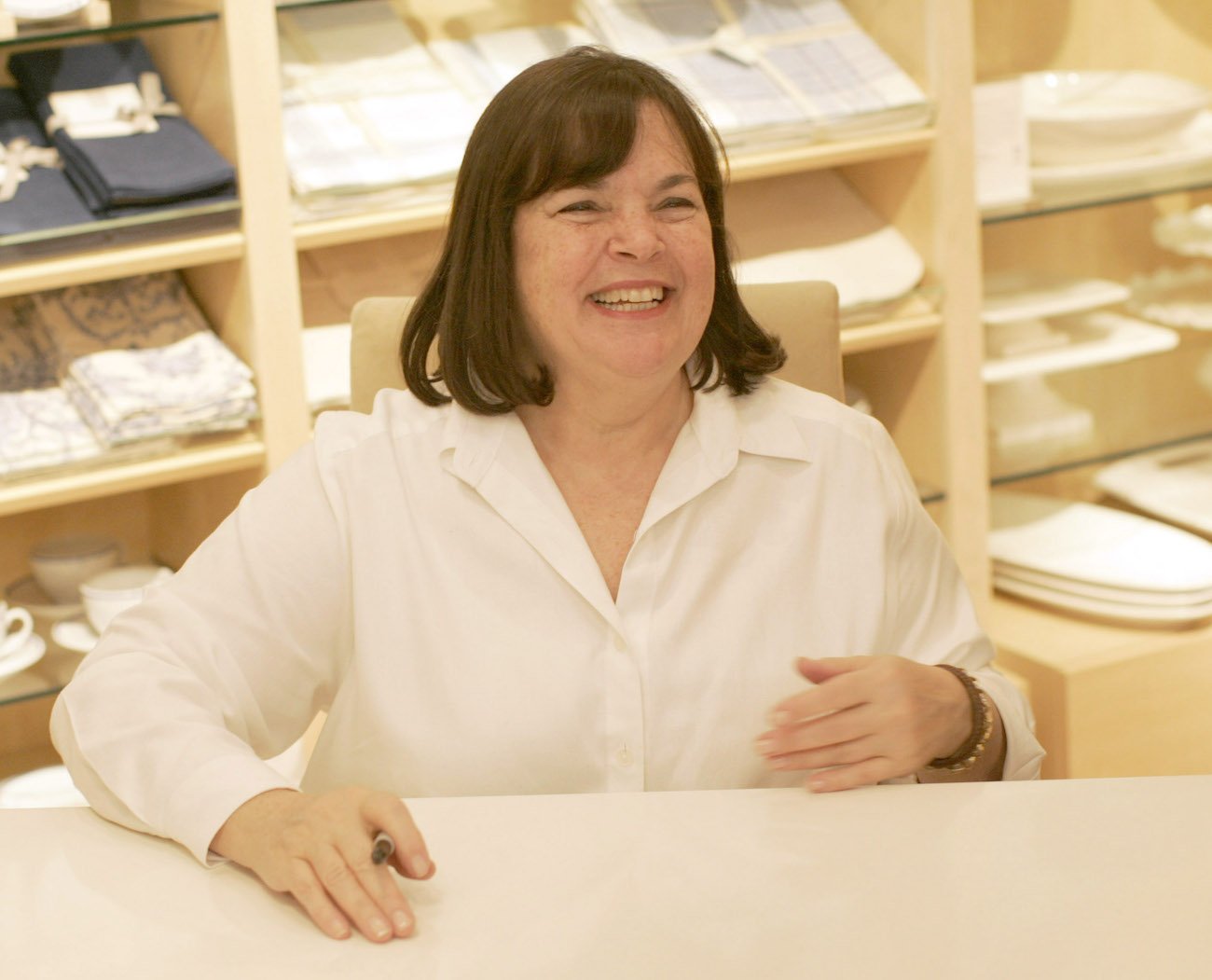 Garten's Pumpkin Mousse may not have made the list of her most popular Barefoot Contessa recipes on Food Network's website but it's still well-liked. At the time of publication, the recipe averages 3.5 stars and has been reviewed nearly 30 times. 
The reason for the lower rating seems to be because reviewers had a few issues with the texture and flavor. Some reported the mousse didn't firm up while others didn't like the addition of banana. Another complaint was that the mousse was too sweet. However, some reviewers liked Garten's original recipe and, with a few tweaks, so did most others.
Even if this turns out like soup (which it won't), it is delicious! I did read some of the reviews which said the banana was overpowering so I bought a can of pears in light syrup, drained them, and pulverized them in my mini blender," one reviewer wrote. "Otherwise, I followed the recipe exactly!! Fabulous results! Thank you, Ina! It was a home run!!
"End result, a few minor adjustments and this is a delightful and versatile dessert for the holidays or any time of the year," another person wrote. 
What about those who followed the recipe exactly? "I actually really thought that this was not only easy and inexpensive to make but I thought the final result was absolutely delicious!" a reviewer said. "I had the whole family raving over it that I had to make two!"