'Barefoot Contessa' Ina Garten's Spicy Twist on Sweet Potatoes For Your Thanksgiving Table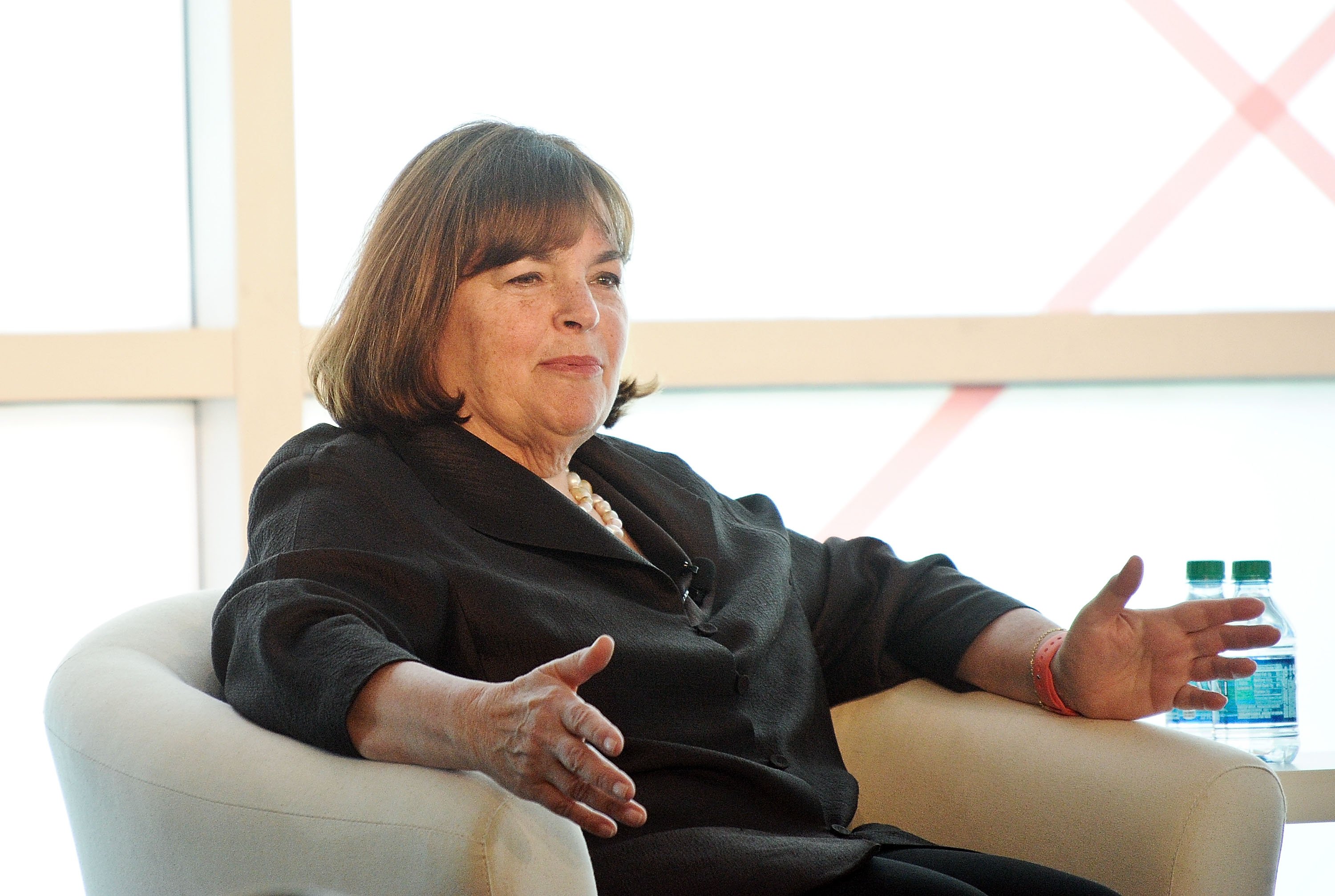 For Thanksgiving meal ideas, Ina Garten is the celebrity chef so many home cooks turn to for delicious, comforting, and memorable recipes.
Here's Garten's flavorful and tasty take on sweet potatoes — a nod to the traditional holiday dish with a little surprise thrown in.
Garten's perfect Thanksgiving Day Turkey
As with many foodies, Thanksgiving is one of Garten's favorite holidays, so she pays special attention to the star of the holiday, the turkey.
"There are a couple of secrets. . . . the answer is, a kosher turkey is the one that wins, because it's already salted," she told Good Housekeeping in 2011. "You season it and put it in the oven, you don't baste it, and you don't peek. The skin stays crisp; it gets nice and browned."
The Hamptons resident also suggests saving time by taking care of the gravy in advance. Garten says the easiest way is to freeze your pan drippings each year and use them the following year. How easy is that?
"I [make gravy] in advance," she said. "Every year, I save the drippings from the turkey in the freezer, and then I defrost them a couple of days before Thanksgiving, and I make the gravy from those drippings. That way, when the turkey comes out, you're not scrambling to make the gravy."
Garten's spicy sweet potatoes give Thanksgiving a little jolt
If you want a little break from the usual sweet potato casserole with marshmallows, you'll want to try Ina Garten's Chipotle Smashed Sweet Potatoes.
The Brooklyn-born Garten said in an Instagram post, "Another delicious Side for your Micro Thanksgiving – Chipotle Smashed Sweet Potatoes! It's a classic but with a chipotle and maple twist. Recipe link in profile."
The recipes calls for four pounds of sweet potatoes, whole milk, heavy cream, chipotle chiles in adobo sauce (can be found canned in markets), maple syrup, unsalted butter, and salt and pepper.
According to Garten's recipe, the potatoes are first roasted to intensify their flavor. Once they're done, place potatoes in a mixing bowl.
Next, place the milk, cream, chiles, and adobo sauce to boil in a saucepan. Let it simmer for five minutes and then slowly add to the potatoes in the bowl, mixing on low speed. Mix in the maple syrup and butter, pour into a 9 x 13 casserole dish, and bake for 30 minutes in a 350 degree preheated oven.
Garten can't believe what a difference a year has made
In her sweet potatoes side dish Instagram post, her friend, actor Jennifer Garner commented "These are like the ones we made together last year, Ina, right?"
Last year, Garten and Garner teamed up for an event sponsored by the Walmart Community Initiative in California, making hearty Thanksgiving dishes for almost 200 members of local nonprofit organizations and their loved ones.
The two have been friends for several years and cooking together is only natural for them.
The 13 Going on 30 actor said on Instagram after the event, "Thanksgiving is all about cooking and baking and it's also about just plain old being together," she said. "This evening had all of it – and we loved every minute."
Garten replied to her friend's comment this week, "@jennifer.garner Yes!! These are exactly the ones we made together last year!! Good memory! How crazy was that? And little did we know where we'd be a year later."