Barefoot Contessa: Ina Garten's Store-Bought Chocolate Recommendations
The chocolate Ina Garten uses includes brands that are found in almost every grocery store and gourmet chocolate that's harder to track down.
Ina Garten is all about using "good" ingredients on her cooking show, Barefoot Contessa. And, yes, that includes ones that are store-bought. Garten has plenty of recipes with chocolate as the star but what brand of chocolate does she use? In true Barefoot Contessa fashion, the cookbook author uses a mix of affordable and high-end brands. 
Ina Garten is a fan of store-bought ingredients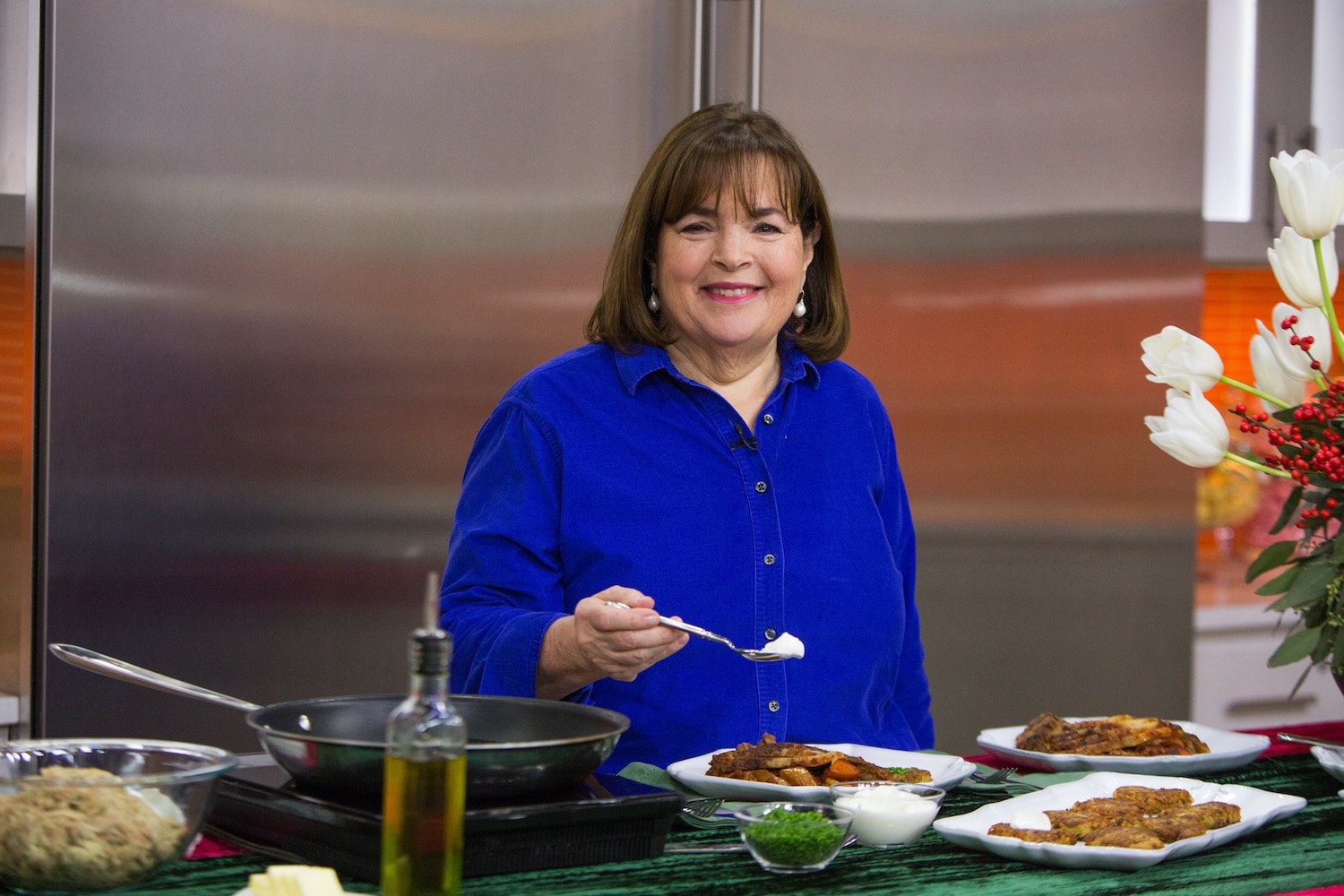 "Store-bought is fine," is something Garten often says on Barefoot Contessa. In fact, the celebrity chef assures viewers store-bought really is fine so much, it's become one of Garten's most recognizable catchphrases. Going along with her food philosophy that's all about simple, flavorful meals and stress-free entertaining, the 73-year-old relies on store-bought ingredients to make hosting easier.
But there's a catch. When Garten says "store-bought is fine," she doesn't mean pick up whatever's on the shelf at the grocery store. She advises Barefoot Contessa viewers to buy "good" ingredients aka ones that are high-quality and good tasting. Instead of making it homemade, Garten buys store-bought pasta. The Barefoot Contessa also loves store-bought marinara sauce. Her go-to brand is Rao's Homemade. 
When it comes to hosting a dinner party or a holiday dinner, Garten's advice is to prepare a few dishes at home and buy the rest. For instance, she might make dinner for her friends and pick up dessert at a local bakery near her home in East Hampton, New York. Needless to say, Garten's a fan of using store-bought ingredients that make for a "How easy is that?" moment. 
The Barefoot Contessa likes multiple brands of store-bought chocolate
Garten shares her store-bought picks for chocolate on the Shop page of her Barefoot Contessa website. Headed to the grocery store and want a Garten-approved pick for making chocolate chip cookies? She's a fan of chocolate chunks and chocolate chips from Nestle. 
Other chocolate favorites of Garten's? Belgian chocolate from Callebaut, which is pricier than Nestle and more difficult to find in stores. The Barefoot Contessa also recommends Lindt chocolate but it has to be bittersweet. And when Garten uses "good" cocoa powder on her cooking show, her go-to brand is Pernigotti. 
For those who want a Garten-approved chocolate fix without the work in the kitchen, buy Tate's Bake Shop chocolate chip cookies. They're another ingredient listed on the Shop page. 
Ina Garten's recipes using her favorite store-bought chocolate 
The Barefoot Contessa recommends Callebaut chocolate — specifically the brand's semisweet chocolate — in her popular chocolate cake recipe. Although another brand of chocolate will certainly work, Garten's a fan of following recipes exactly. So, that means Callebaut chocolate. 
For Garten's Chocolate Chunk Blondies recipe featured on Food Network's website, the best-selling cookbook author likes to use chocolate chunks from Nestle. The same chocolate can be used for Garten's chocolate chunk cookies.