'Barefoot Contessa' Ina Garten's Super Bowl Nacho Recipe Features 1 Unexpected Ingredient
"Barefoot Contessa" Ina Garten has the perfect recipe for Super Bowl snacking — a twist on classic nachos. Her nachos are super overloaded with toppings and include one surprising ingredient for a unique taste. Find out how to assemble this perfect game day appetizer.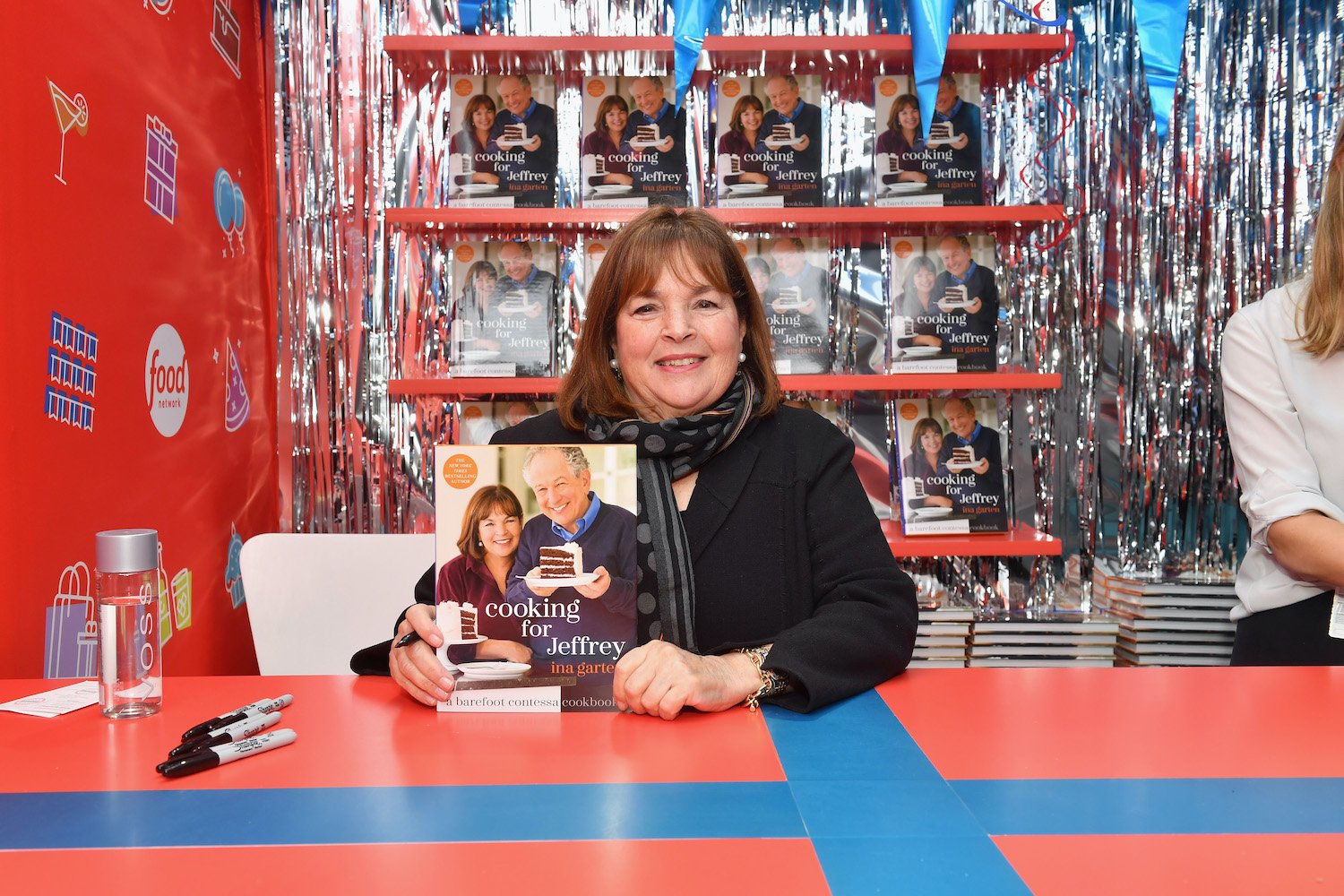 Barefoot Contessa's fresh crab nachos
Barefoot Contessa's fresh crab nachos are perfect for any Super Bowl snack lineup but can be enjoyed any time of year, really. The addition of lump crabmeat paired with more typical nacho toppings elevates the flavor in a unique way.
Ingredients
6 ounces cream cheese, at room temperature
½ cup mayonnaise
¼ cup sour cream
12 ounces fresh jumbo lump crabmeat
¾ cup minced scallions, white and green parts (4 to 5 scallions)
1 (4-ounce) can diced green chiles
Grated zest of 1 lime
Kosher salt and freshly ground black pepper
12 ounces yellow corn chips
6 ounces freshly grated extra-sharp white Cheddar
6 ounces freshly grated Monterey Jack
4 ounces canned pickled jalapeño pepper slices, drained
5 large plum tomatoes, seeded, cored, and small-diced
1 cup minced yellow onion
3 tablespoons minced fresh jalapeño pepper, seeds removed
2 tablespoons freshly squeezed lime juice
1 tablespoon olive oil
1 large ripe avocado, pitted, peeled, and ¹⁄₃-inch diced
3 tablespoons minced fresh parsley or cilantro
Juice of ½ lime, for serving
Preheat the oven to 375 degrees Fahrenheit. Combine the cream cheese, mayonnaise, and sour cream in a bowl, stirring until smooth, then stir in the crabmeat (Garten recommends jumbo lump crabmeat instead of shredded for better flavor), scallions, chiles, lime zest, 2 teaspoons salt, and 1 teaspoon of black pepper.
Scatter half of the corn chips on a sheet pan and spoon half of the crab mixture in dollops over the top of the chips, then sprinkle half of the shredded cheese and the pickled jalapenos. Cover with the remaining chips, adding more crab mixture and cheeses.
Bake for 20 to 30 minutes to melt the cheese.
Top the nachos with these combined ingredients: tomatoes, onion, jalapeno pepper, lime juice, olive oil, avocado, parsley, and 1 teaspoon salt. Serve with an extra squeeze of lime juice.
Ina Garten likes to serve a fun alternative to chips and dip
Her crab nachos would be the hit of any Super Bowl menu but if you're looking for another option that's not tired old chips and dip, Garten has you covered there, too.
In a 2020 Instagram pic, she shared her solution for a delicious option to typical snack foods.
"Instead of the usual chips and dip for your Super Bowl party, how about serving Roasted Shrimp Cocktail Louis?," Garten captioned the pic. "It's over-the-top delicious, and so easy to make for a crowd."
Her sauce for the shrimp is made with mayonnaise, chili sauce, lemon zest, horseradish, Sriracha, Worcestershire sauce, and scallions.
Garten saves time by buying shrimp already peeled. "Rather than cooking shrimp in big pots of boiling water, I buy them peeled, toss them on a sheet pan with olive oil, salt, and pepper, then roast them for just 10 minutes," she noted. "I promise it will be everyone's favorite dish at your party!"