Barefoot Contessa: Ina Garten's Vanilla Cream Cheese Pound Cake Is a Vanilla Lover's Dream
Can't get enough vanilla? Then make Ina Garten's Vanilla Cream Cheese Pound Cake. It's a simple Barefoot Contessa dessert recipe that's packed with what Garten often refers to as "good vanilla."
Vanilla is Garten's favorite flavor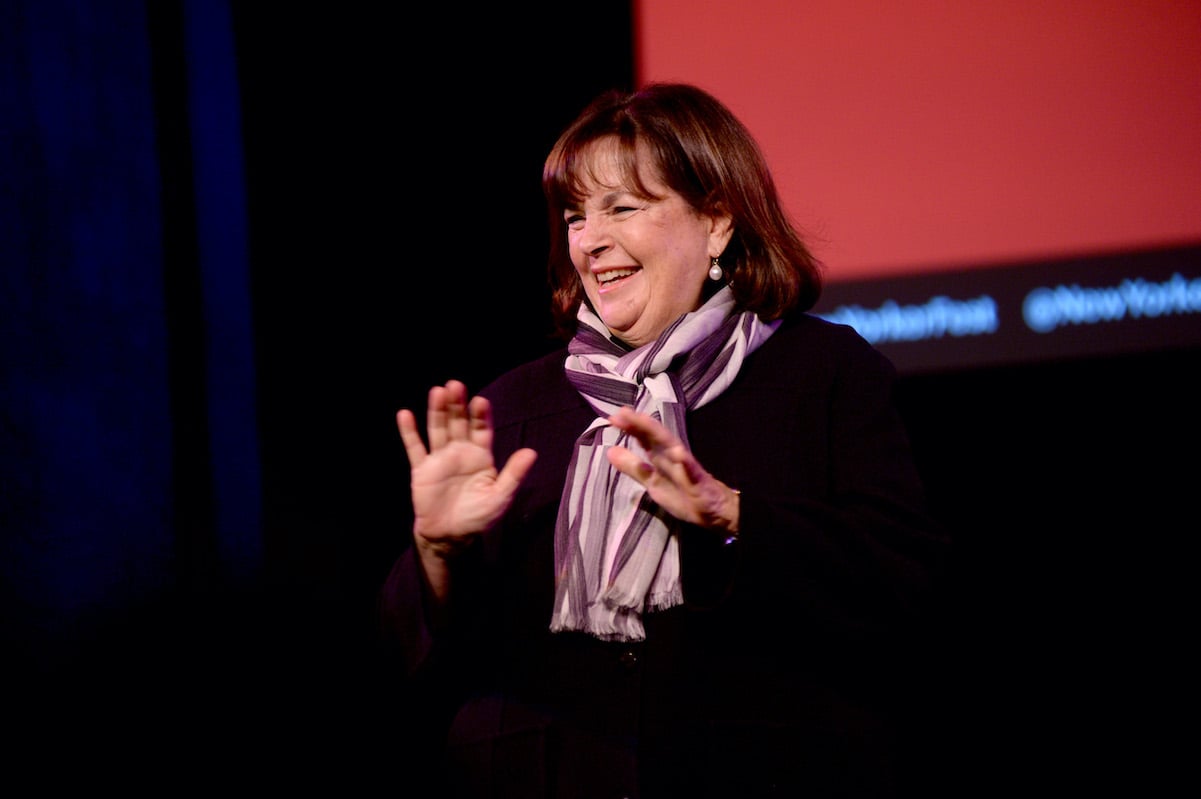 Anyone who has watched a few episodes of Garten's cooking show or flipped through the pages of one of her many Barefoot Contessa cookbooks probably knows she loves vanilla. She really, really loves the stuff.
Vanilla is on the ingredient list for practically every single one of Garten's Barefoot Contessa dessert recipes. And, as far as she's concerned, no other flavor tops it.
"I think my favorite flavor of all is vanilla," she told Food Network's FN Dish in 2018. Seeing as she's the Barefoot Contessa she had to add that "not just any vanilla" will do. She noted it has to be "good vanilla."
To illustrate just how much she loves vanilla Garten said she'd "use it as cologne if I could."
The Barefoot Contessa includes vanilla extract and vanilla bean seeds in her recipe for Vanilla Cream Cheese Pound Cake
RELATED: Ina Garten Uses Coffee to Elevate These 4 Chocolate Barefoot Contessa Recipes
A few splashes of "good vanilla" extract isn't enough in this recipe. Garten really turns up the volume on her Vanilla Cream Cheese Pound Cake with more vanilla flavor. 
"Because too much vanilla is never enough I'm going to put in vanilla bean," she said after already adding "good" vanilla extract to the pound cake mixture on an episode of Barefoot Contessa.
To intensify the vanilla flavor the Modern Comfort Food author cut a dried vanilla bean pod in half lengthwise and scraped out the seeds. She then added the seeds to the pound cake batter. So not only is there a hefty dose of "good" vanilla extract but there's also an added level of flavor coming from the vanilla bean seeds.
Garten's been making her own vanilla extract for years but she also uses store-bought
RELATED: Ina Garten's Summer Potluck Recipes Are so Barefoot Contessa
What does Garten mean when she says "good vanilla" on Barefoot Contessa? Does she mean homemade vanilla? The most expensive one from the store? Turns out, Garten uses both homemade and store-bought vanilla extract when she's in the kitchen.
Garten uses store-bought vanilla on Barefoot Contessa. "I don't assume that people at home have homemade vanilla on hand, so I use store-bought vanilla in my recipes," she once told a fan as part of her Ask Ina Q&A series. "I always try to use ingredients that people can find at the grocery store."
Garten's favorite vanilla brand is Nielsen-Massey. She can often be found using their Madagascar Bourbon Pure Vanilla Extract on her Food Network show. The Barefoot Contessa's pantry is also filled with a jar of homemade vanilla extract Garten's had going for decades. She once called it her favorite item in her kitchen. It can be made using only two ingredients: vanilla bean pods and vodka.
Get the complete recipe for Garten's Vanilla Cream Cheese Pound Cake on Food Network's website and be sure to have lots of "good vanilla" at home.