'Barefoot Contessa': 1 Person Plays a Major Role in Ina Garten's Cooking Process — and It's Not Jeffrey
'Barefoot Contessa' star Ina Garten works hard to create her recipes. And it turns out there is someone else in her life who plays a major role in the process.
Barefoot Contessa star Ina Garten appears to cook with such ease, as though the recipes come naturally. But in reality, she has a lengthy process to create her best version of a dish — it can sometimes take years. And it turns out one person plays a major role in Garten's recipe development.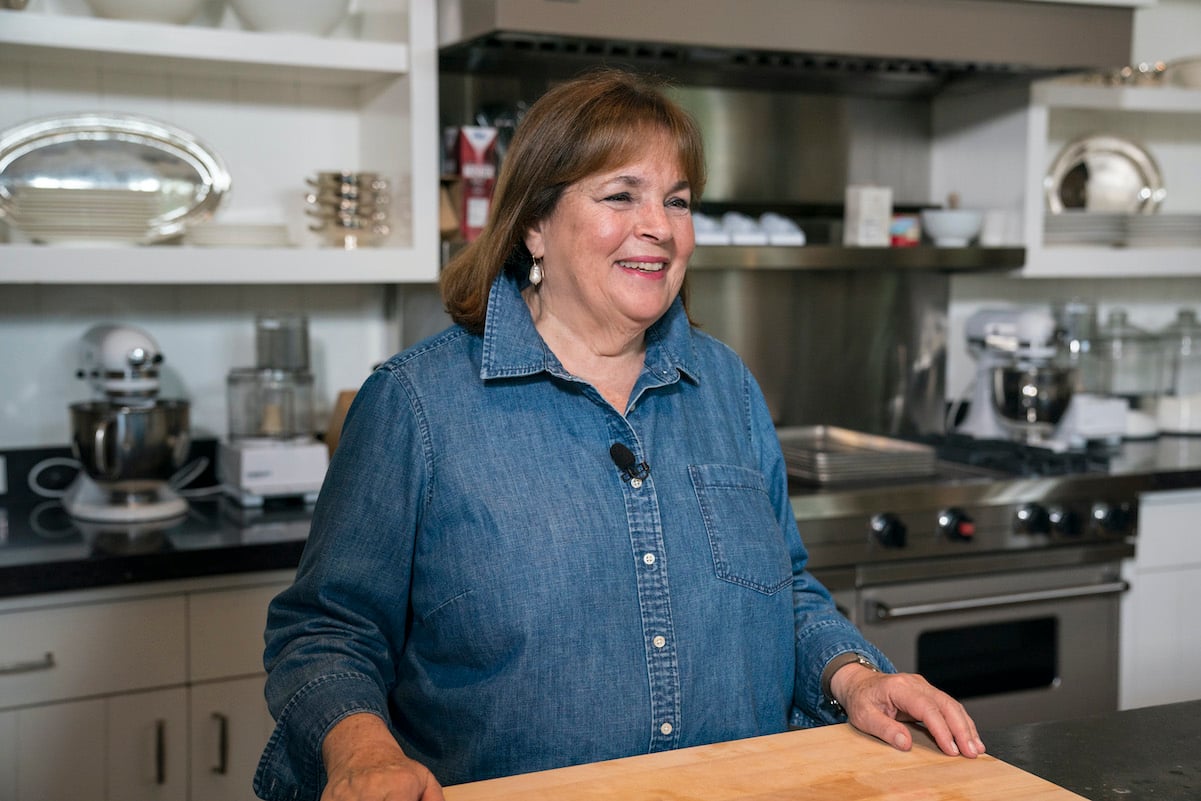 'Barefoot Contessa' star Ina Garten has produced thousands of recipes
Growing up, Ina Garten had no intention of becoming a celebrity chef. While she always had a passion for food, her parents wanted her to focus more on her studies. She didn't have many opportunities to be in the kitchen. But once she married Jeffrey, everything changed.
Garten began cooking for herself and her husband, and it made her realize that she wanted to do more with the skill. She taught herself to cook using Julia Child's cookbooks. Garten eventually purchased a specialty foods store in East Hampton called Barefoot Contessa, where she created easy recipes that could be made in large batches. People loved them so much that she decided to write a cookbook, and has since written a dozen. Plus, her Food Network show has been on since 2003. Garten has prepared thousands of recipes between her books and her TV contract.
Ina Garten's assistant plays a vital role in her recipe development process
Though Garten's cooking appears effortless, she actually goes through a lengthy process to bring a recipe to life. It starts with an idea; once she knows she wants to make something, she then makes it and remakes it several times until she feels she's done it to the best of her ability. She once revealed that it sometimes takes 10 tries to perfect a dish.
From there, though, it's in someone else's hands: Garten's assistant. Her assistant plays a vital role in making sure the recipe is understandable. Garten revealed that her assistant will check the recipe for clarity.
"When I feel [a recipe is] right, I give the recipe to my assistant and I watch her make it," Garten once told Oprah Daily. "I want to see what she doesn't understand, like she might say, 'I don't know whether to cut the carrots straight across or on a diagonal.' Well, I'd normally do it on a diagonal, so I probably forgot to include that detail." Garten also added that she stands next to her assistant who is preparing the recipe and adds in any additional details based on the assistant's commentary.
Ina Garten has said that cooking is 'so hard' for her
Garten has never claimed that cooking is easy. Rather, she's revealed the opposite. In an interview with PBS, Garten said that cooking is "so hard" for her. But her lack of professional training has actually benefitted her. It's helped her relate better to her audience and understand their abilities.
These days, Garten is still creating new dishes. Her most recent cookbook was released in 2020.