Barefoot Contessa: The Salad Ina Garten Can Make in Her 'Sleep'
Ina Garten's the Barefoot Contessa. She's been writing cookbooks since the late '90s and hosting Barefoot Contessa since 2002. Before that she ran her own Barefoot Contessa store for nearly 20 years. Needless to say, she knows her stuff. Garten's made countless roast chickens and when it comes to Greek salad, the Food Network star says she can make it in her "sleep." 
Ina Garten likes her Barefoot Contessa recipes to be simple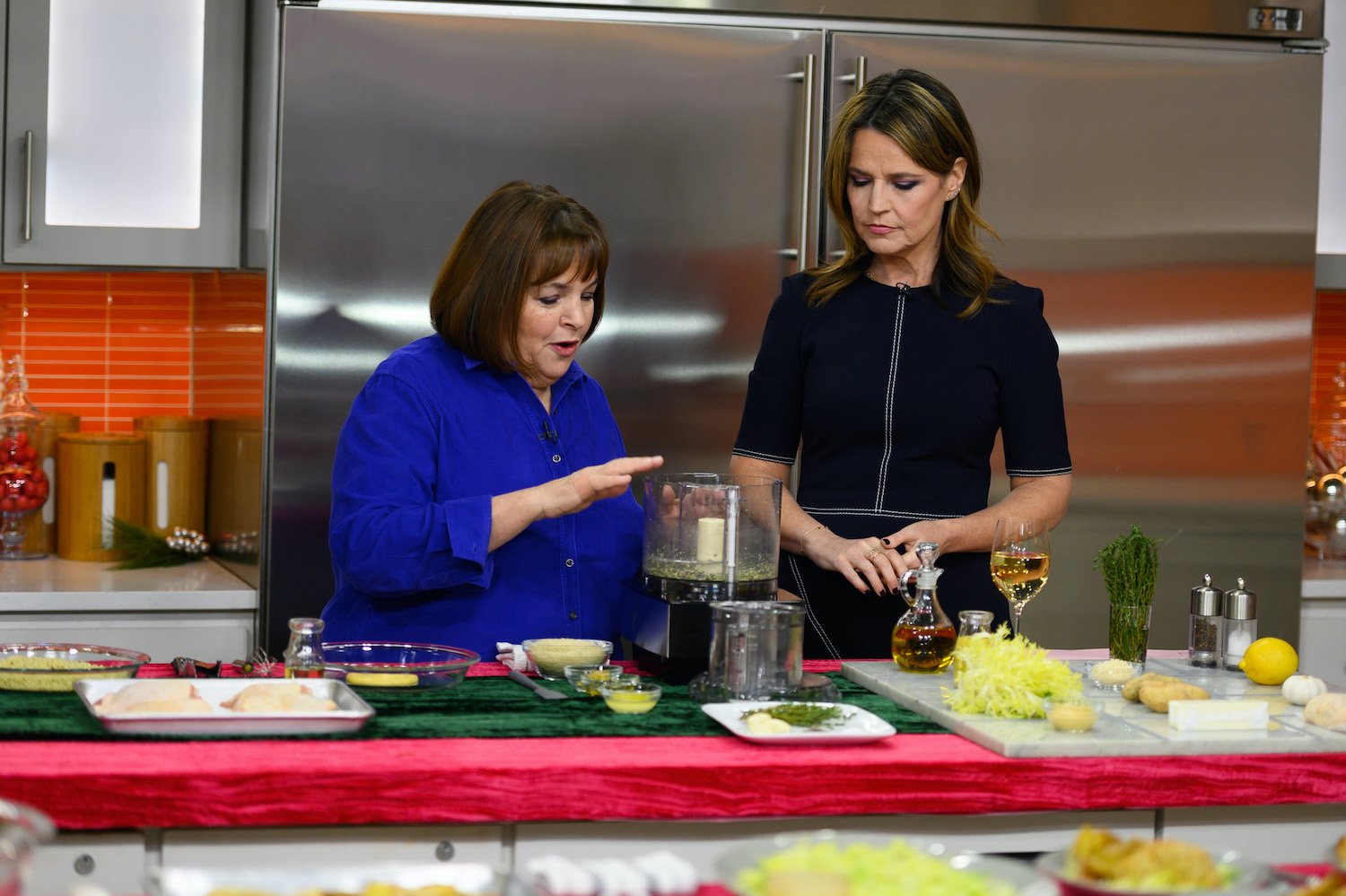 Garten's known for a few things. Her catchphrases — "Fabulous," "Store-bought is fine," and "How easy is that?" are just a few of them — wearing blue shirts, and, of course, her cooking. Garten's Barefoot Contessa brand centers around simple dishes. Why? Because she wants anyone to be able to replicate them at home no matter their skill level in the kitchen. 
"I think that I had a very clear vision when I started writing cookbooks what I wanted it to be," she said during a 2017 appearance on PBS NewsHour. "That you would open the book, that you would look at the photograph, and go, 'That looks delicious.' And then you would look at the recipe and say, 'I can actually make that, and I can make it with ingredients I can find at the grocery store.'"
Garten added there's another reason why her recipes are simple. Because cooking's actually "hard" for her despite how easy she might make it look on TV. "Anybody that works with me will tell you it's so hard for me," she said. "That's why my recipes are really simple. Because I want to be able to do them."
Ina Garten's Greek Salad is 1 of her simplest Barefoot Contessa recipes
Making dinner for friends during an episode of her cooking show, Garten decided to pair lamb kebabs with her Greek Salad. "This I can make in my sleep," she said in a YouTube clip as she got to work on the dish in the "barn" where Barefoot Contessa's filmed.
Like the rest of her recipes, the Modern Comfort Food author's Greek Salad is simple. First is the vinaigrette, something Garten thinks everyone should know how to make. She whisks some "good" olive oil — Garten prefers Olio Santo — together with garlic, vinegar, and other seasonings. 
Then she chops up fresh vegetables. Garten's picks include cucumbers, peppers, red onion, and tomatoes. Finally, she tosses everything together with big chunks of feta cheese and olives. That's the Greek Salad done. A definite "How easy is that?" moment. After years of making the dish probably countless times, it's no wonder why Garten says she can make this salad in her "sleep." 
Ina Garten has other simple Barefoot Contessa salads
Garten's Greek Salad isn't her only pared-back salad. Far from it. She has many popular Barefoot Contessa salad recipes and, true to her cooking style, the majority of them are incredibly simple. 
Garten's Watermelon, Arugula, and Feta Salad takes only a few minutes to make and doesn't require turning on the oven. Her Maple-Roasted Carrot Salad is another recipe that doesn't call for too many ingredients. The cookbook author takes simplicity one step further with her Arugula and Parmesan Salad that calls for little more than a handful of ingredients.