Barefoot Contessa: 3 Spring Recipes From Ina Garten Loaded With Fresh Produce
Celebrate the changing of the seasons with Ina Garten's spring recipes. The bestselling cookbook author, who films Barefoot Contessa in her "barn," is known for using homegrown produce in her dishes. She often heads outside to her elaborate garden to get vegetables and herbs. Luckily for Barefoot Contessa fans, a Garten-level garden isn't required to make the celebrity chef's spring recipes.
Spring Green Risotto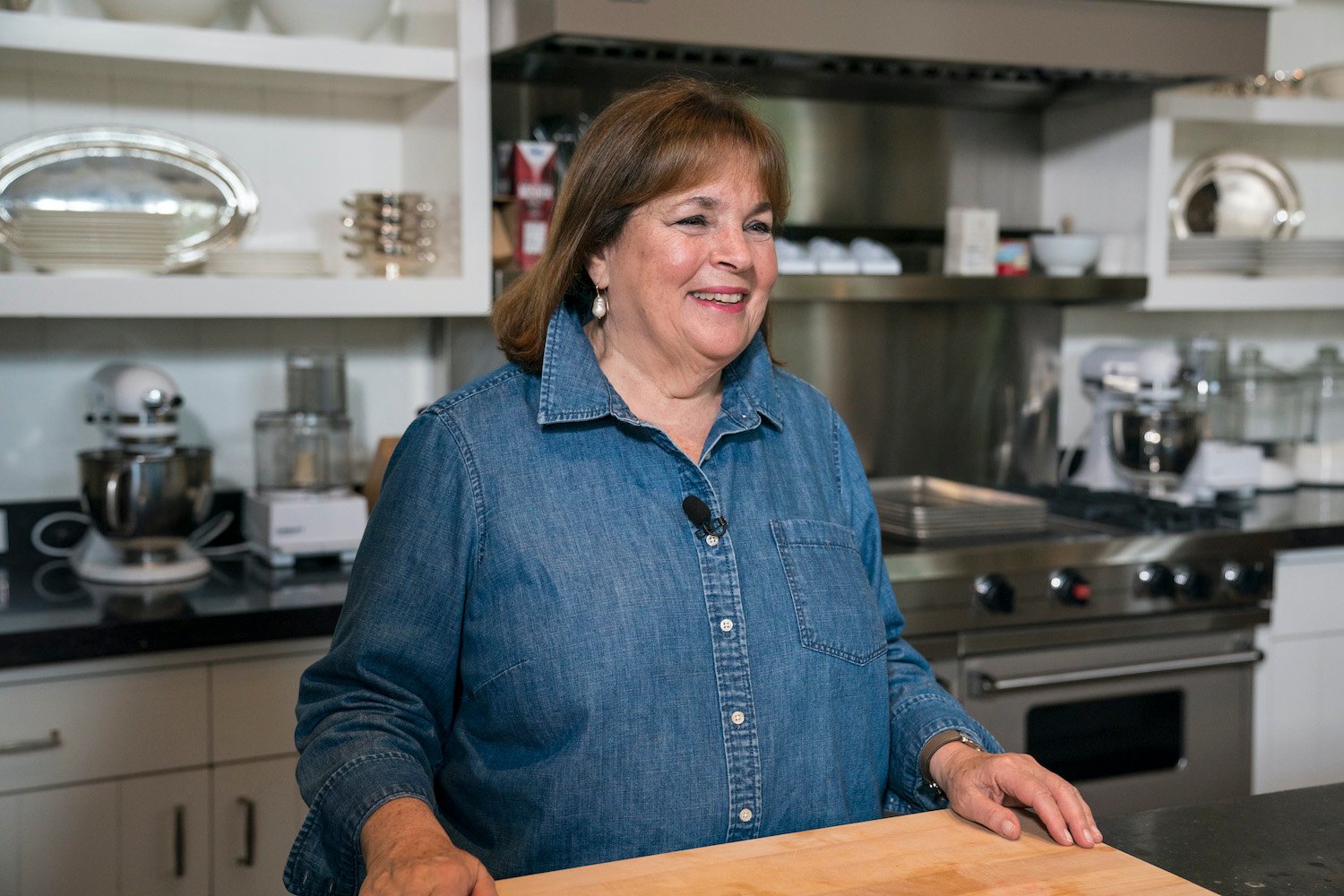 In a 2016 post on her Barefoot Contessa website, Garten gushed about her Spring Green Risotto. 
"When I'm done with work and I need something easy to make for dinner, Spring Green Risotto always hits the spot. It's dinner all in one pot – Italian rice, leeks, fennel, asparagus, and peas with lots of freshly grated Parmesan and chives," she said.
"I hang out in the kitchen with Jeffrey [Garten] while it's simmering away, and 30 minutes later, we have a delicious and satisfying dinner for a cool spring night," she added.
Originally featured in Garten's cookbook, Barefoot Contessa Back to Basics, the recipe has five stars on Food Network's website. 
Ingredients for Ina Garten's Spring Green Risotto: 
1 1/2 tablespoons good olive oil
1 1/2 tablespoons unsalted butter
3 cups chopped leeks, white and light green parts (2 leeks)
1 cup chopped fennel
1 1/2 cups Arborio rice
2/3 cup dry white wine
4 to 5 cups simmering chicken stock, preferably homemade
1 pound thin asparagus
10 ounces frozen peas, defrosted, or 1 1/2 cups shelled fresh peas
1 tablespoon freshly grated lemon zest (2 lemons)
Kosher salt and freshly ground black pepper
2 tablespoons freshly squeezed lemon juice
1/3 cup mascarpone cheese, preferably Italian
1/2 cup freshly grated Parmesan, plus extra for serving
3 tablespoons minced fresh chives, plus extra for serving
Roasted Shrimp and Orzo
For a fancier meal, look no further than Garten's Roasted Shrimp and Orzo. Packed with fresh herbs, it makes for great leftovers because, as Garten once said on Barefoot Contessa, "the longer it sits the better it gets."
Ingredients for Ina Garten's Roasted Shrimp and Orzo: 
Kosher salt
Good olive oil
3/4 pound orzo pasta (rice-shaped pasta)
1/2 cup freshly squeezed lemon juice (3 lemons)
Freshly ground black pepper
2 pounds (16 to 18 count) shrimp, peeled and deveined
1 cup minced scallions, white and green parts
1 cup chopped fresh dill
1 cup chopped fresh flat-leaf parsley
1 hothouse cucumber, unpeeled, seeded, and medium-diced
1/2 cup small-diced red onion
3/4 pound good feta cheese, large diced
Lemon Fusilli with Arugula
Ready in 40 minutes, this Barefoot Contessa recipe is loaded with fresh vegetables. Garten adds fresh arugula, cherry tomatoes, and broccoli to the pasta before tossing it with a creamy, lemon-infused sauce. 
Ingredients for Ina Garten's Lemon Fusilli with Arugula:
1 tablespoon good olive oil
1 tablespoon minced garlic (2 cloves)
2 cups heavy cream
3 lemons
Kosher salt and freshly ground black pepper
1 bunch broccoli
1 pound dried fusilli pasta
1/2 pound baby arugula (or 2 bunches of common arugula, leaves cut in thirds)
1/2 cup freshly grated Parmesan
1 pint grape or cherry tomatoes, halved