'Barefoot Contessa' Takes Ina Garten Only Weeks to Film
Ina Garten's hosted Barefoot Contessa since the early 2000s. The program has won awards and airs all over the world. But the truth is 73-year-old Garten doesn't spend much time filming her cooking show. She's in front of the camera for Barefoot Contessa only a few weeks every year.
Ina Garten kept turning down offers to host her own cooking show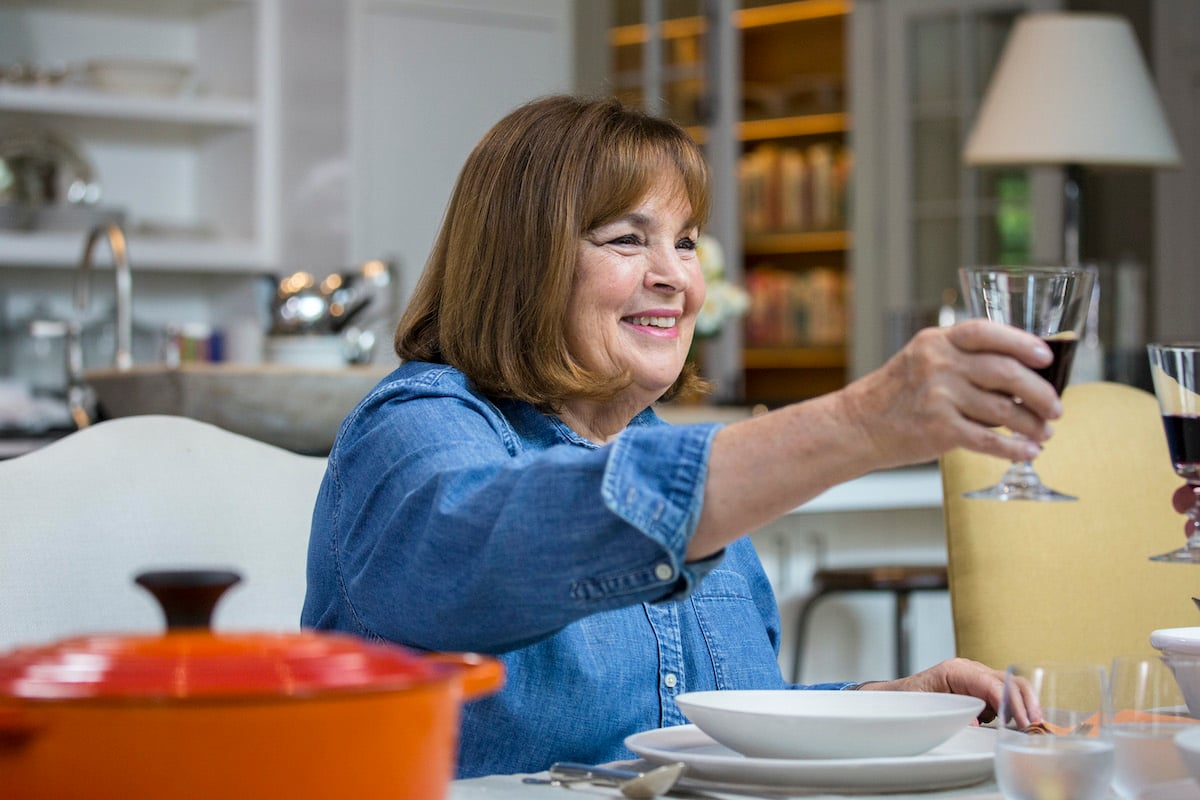 RELATED: Ina Garten's 'Barefoot Contessa' Cooking Show Isn't Scripted: '100% of the Dialogue Is Improvised'
Garten, aka the Barefoot Contessa, was reluctant to host her own cooking show. After making a name for herself as a cookbook author in the late '90s and early 2000s — her first book, The Barefoot Contessa Cookbook, hit shelves in 1999 — it wasn't long before TV became a possibility. Garten kept turning down offers from the Food Network to host a cooking show.
"I just said 'no' over and over and over again," she told PBS NewsHour in 2017. "I just didn't think I'd be good on TV. I just couldn't imagine why anybody would watch it."
"Food Network, fortunately, kept coming back again and again and they said, 'Just try it,' and I thought, 'Well I'll just do 13 shows and then they'll leave me alone,'" she added.
Garten also agreed thanks to a grand gesture the Food Network made. She liked a cooking show made by a particular production company. Unbeknownst to her, people at the network hired the producer to work on Barefoot Contessa in an effort to get Garten onboard. Barefoot Contessa premiered in November 2002 and it's been on the air ever since.
'Barefoot Contessa' films approximately 6 weeks a year
RELATED: Ina Garten's Favorite Cookbook She's Ever Written Isn't a Top Seller: 'It's Not an Abysmal Failure'
While she might be a Food Network star, Garten doesn't actually spend that much time filming Barefoot Contessa. She spends about six weeks making the show, according to a 2015 Eater interview. Garten's filming schedule is split up into two "chunks." The way she sees it, she's a cookbook author first and foremost. 
"My business is cookbooks, and TV is really good for supporting that," she told Eater. "I'm actually more interested in writing cookbooks now than I was when I started. I think I was really nervous about it then. But I could just do this forever — and hopefully I can, until they drag me out by my feet."
At the time of publication, Garten's hosted a number of variations on Barefoot Contessa. Each one corresponds with a cookbook. For instance, there's been Barefoot Contessa: Back to Basics, where Garten makes recipes from her cookbook of the same name. She did the same thing on Barefoot Contessa: Cook Like a Pro.
'Barefoot Contessa' now films inside Garten's 'barn'
RELATED: Ina Garten Never Puts These 4 Ingredients in the Fridge: 'They're Better at Room Temperature'
Garten filmed Barefoot Contessa from her home in East Hampton, New York, when the show first premiered. Watch early episodes and see green striped wallpaper in Garten's kitchen and hardwood floors.
Today, the set looks a bit different. Barefoot Contessa films in a "barn" located just steps away from her main house. It looks very similar to her original kitchen with a few more additions.
So when Garten wakes up to film Barefoot Contessa, her commute to set is as long it takes her to walk past her garden and inside the "barn." How easy is that?