'Barefoot Contessa': 4 Ina Garten Cookie Recipes You Have to Make This Holiday Season
Thanksgiving 2019 may be in our rearview mirror, but the holiday spirit is alive and well. It's time to deck the halls, wrap your gifts, and get your recipes ready!
And what screams holiday spirit more than fragrant, warm, delicious cookies? Celebrity chef Ina Garten of Food Network's Barefoot Contessa has a menu of cookies to make your holiday table festive and attractive.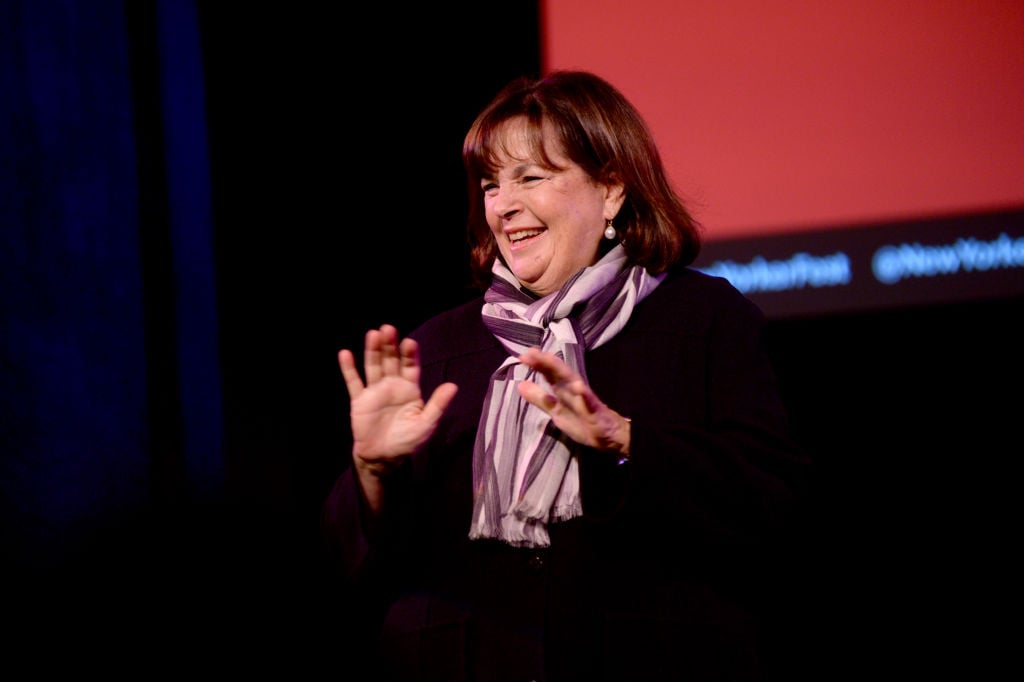 Ina Garten's Ultimate Ginger Cookies
There's something about the smell of ginger during the holidays. It's comforting and fragrant. Garten's ginger cookies will fill your home with the scent of holiday goodness as soon as you open the oven door.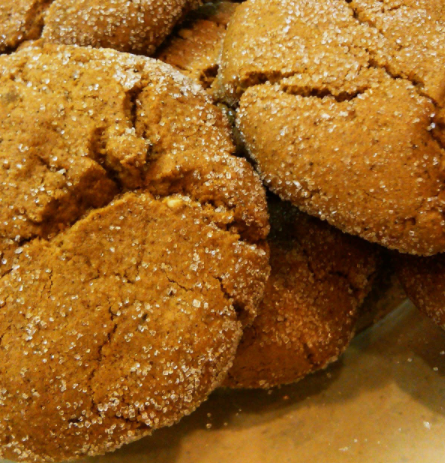 This recipe calls for cinnamon, ground cloves, nutmeg, and (of course) ground ginger. What you get are spicy cookies that bite you back, crunchy on the outside and chewy on the inside.
Garten's Chocolate Hazelnut Cookies
Chocolate anything is an automatic hit at any holiday gathering. But pair chocolate with hazelnut, and you better make a huge batch.
 "I love the combination of shortbread, roasted hazelnuts, and chocolate," Garten says about her chocolate hazelnut cookies in her cookbook, How Easy Is That? "The shortbread can be baked in advance, wrapped with plastic, and then filled with Nutella just before serving."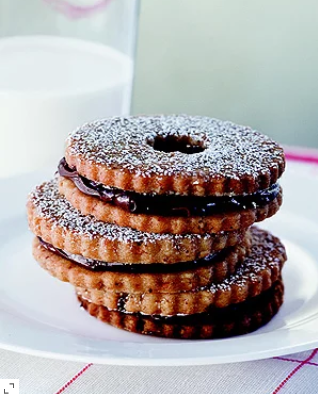 You'll need to roast your hazelnuts before using them in this recipe, but that just makes the flavor deeper and more intense with the chocolate.
Garten makes these cookies extra pretty with a cutout in the middle, along with a dusting of powdered sugar after they've baked.
Ina Garten's Fruitcake Cookies
What screams "the holiday season" more than fruitcake? And what's more decorative than fruitcake cookies from Ina Garten?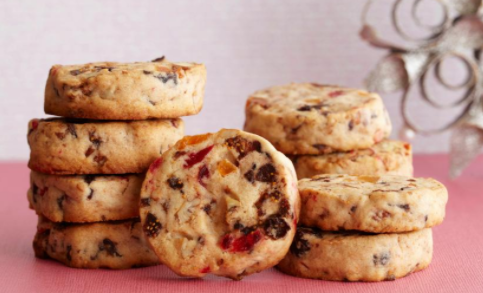 Yes, fruitcake has a bad rap. It tends to be dense, rock-hard, and unappealing. But these cookies wipe out fruitcake's unfair reputation. They include dried figs, candied cherries, dried apricots, ground cloves, and dry sherry. Serve them with coffee or tea, and watch them disappear!
Chocolate Chunk Cookies from Ina Garten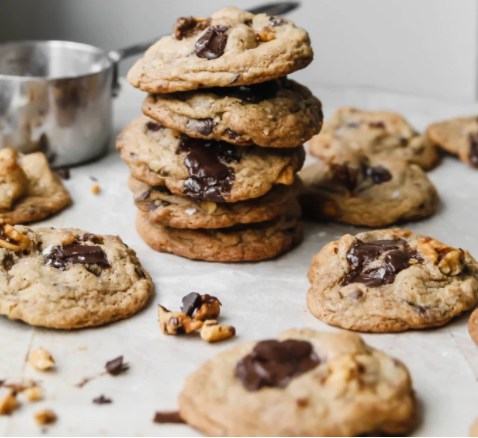 Rounding out the cookie club is everyone's favorite: chocolate chip cookies! Or, in this case, Garten makes chocolate chunk cookies with a hunk of chocolate in each bite.
You probably have everything you need for this recipe right in your pantry, including flour, brown sugar, vanilla, baking soda, salt, and chocolate chunks. Garten also suggests adding walnuts.
Garten makes it clear: Follow recipes to the letter if you want the best results. "I measure everything," she told Epicurious. "… I'm really a scientist. I follow recipes exactly — until I decide not to. And then I'll follow something else exactly. I may decide I could turn this peach tart into a plum tart, but if I'm following a recipe, I follow it exactly."
Read more: What is Celebrity Chef Giada De Laurentiis' Net Worth?