'Barefoot Contessa': This Is Ina Garten's Go-To Super Bowl Party Recipe
Let's face it, for some of us, when it comes to the Super Bowl, it's hard to remember there's a football game going on. It's all about the ads, and even more, about the food.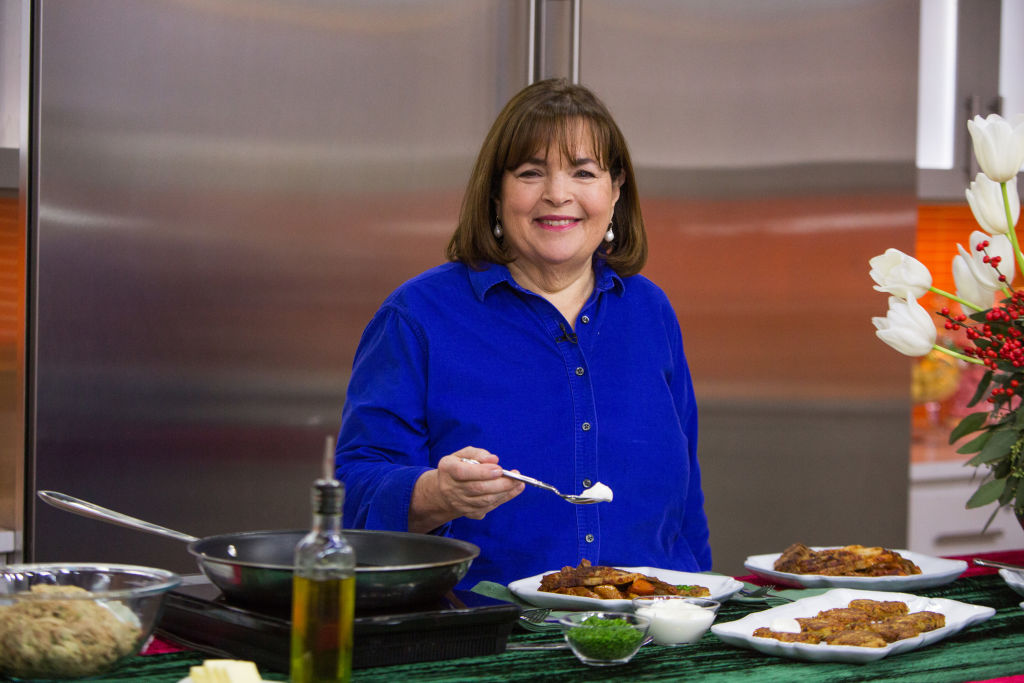 Ina Garten is right there with us and has what we need to make our Super Bowl feast unforgettable.
Here's her favorite Super Bowl party recipe. Try it out this weekend!
Garten's official stance on Super Bowl Sunday
The Barefoot Contessa isn't shy about how she feels about certain days of the year. Thanksgiving? It's her favorite holiday. Why? It's all about the food. Super Bowl Sunday – what football game? Pass the dip! That's why we love Ina Garten. She speaks our gastronomic language.
"I'll admit that for me, the Super Bowl is less about football than it is about the party," she said in 2015 on her Facebook page.
Garten's No. 1 Super Bowl recipe: her Pan-Fried Onion Dip
Let's just say, she had us at "pan-fried." This decadent, addictive dip will be very popular at your Super Bowl gathering this Sunday, so double up on the ingredients when you go to the store.
Garten posted this recipe on her Instagram account last year and said, "People tell me that my Pan-Fried Onion Dip is so addicting that they've made it for a party, eaten the WHOLE thing before the party started, and had to make it again! LOL!!" the 71-year-old home cook writes.
The dip calls for large yellow onions, unsalted butter, vegetable oil, cayenne pepper, cream cheese, sour cream, a good mayonnaise, salt and pepper, and whatever you like to dip with: crunchy veggies, pita chips, tortilla chips.
And here's another recipe from Garten for your party
If you want to really delight your guests, bring on the bacon. The Barefoot Contessa's Caramelized Bacon, that is! Just don't be surprised if your guests stay gathered around your snack table instead of the TV.
"If I'm having friends over to watch the game, I love to serve something that's really decadent and over the top – like my Caramelized Bacon," she said in her Facebook post.
"What could be better than strips of bacon that are crispy, salty, spicy, and a little bit sweet? The only problem is your guests will love these so much, you'll have to make a lot!! Have a great Super Bowl party and may the best team win!"
The sweet and salty flavor dance in this recipe is thanks to the combination of brown sugar, pecans, cayenne pepper, maple syrup, and salt and pepper spread on each piece of thick-sliced, Applewood-smoked bacon. With this one, you have to make sure the bacon is not under-cooked, or it won't be as crispy as it needs to be.
Bring a little Ina Garten to your Super Bowl party this weekend and enjoy the compliments. And, of course, the game!
Read more: This is 'Barefoot Contessa' Ina Garten's Favorite Recipe