'Barefoot Contessa': Why Ina and Jeffrey Garten Chose Not to Have Kids
Find out why Ina and Jeffrey Garten decided early on not to have children and how it's impacted their lives.
Ina Garten, the "Barefoot Contessa" of Food Network, leads a life that many of her viewers envy. A full day for Garten is cooking meals for her beloved husband, Jeffrey, using fresh ingredients from the local market, serving their meals beachside or on the deck of their amazing Hamptons, NY home.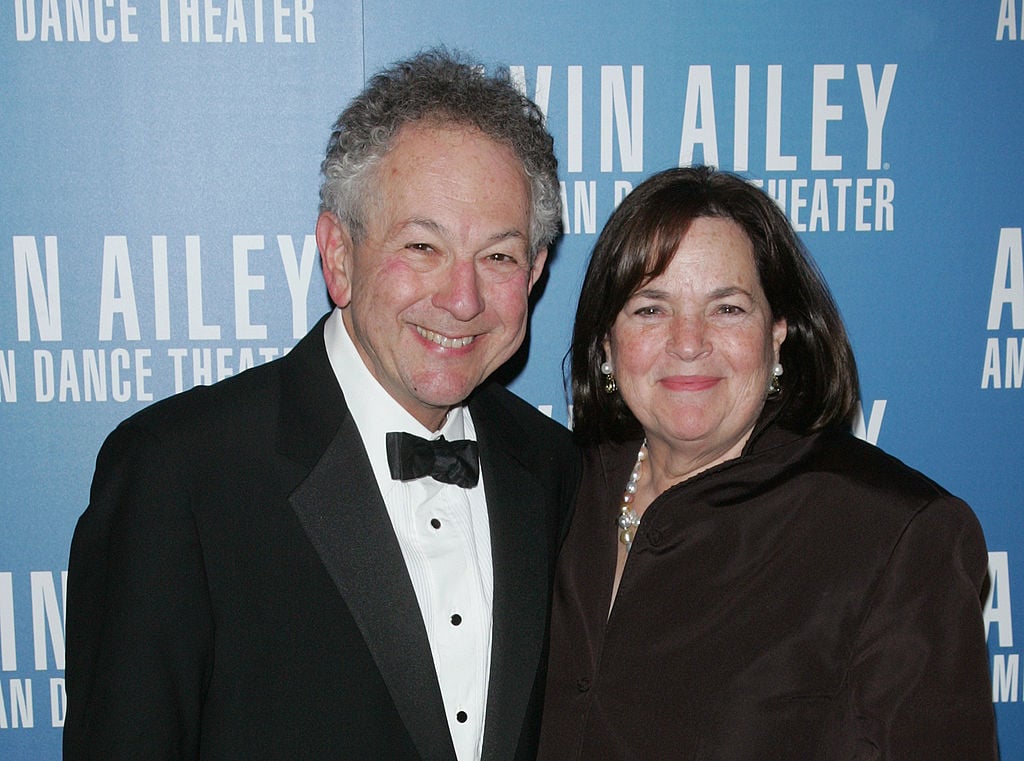 Missing from this idyllic scene is the pitter-patter of children. After more than 50 years of marriage, the pair have never had kids of their own.
Find out more about the couple's decision to forego having children and why they made this choice.
Jeffrey and Ina Garten's Hamptons life
The Gartens live in the beautiful Hamptons in New York consisting, in terms of property, of their gorgeous home, the smaller cottage which Garten refers to as her "barn," where she prepares her recipes for her cookbooks, as well as the garden she posts about endlessly on Instagram.
The pair have made quite a life for themselves in their home since the late 1970s after seeing an ad for The Barefoot Contessa boutique grocery shop and moving from Washington, DC to the Hamptons.
"To think how lucky I was that I saw that ad for a business for sale in a place I'd never been—the Hamptons—and I just took a chance."
"I'd never even been here, and I had never had a business. I'd never had an employee. I'd never even been a waiter in a restaurant. I had never done any of it. And to think that I wouldn't have done this—I can't imagine. To say I'm lucky is an understatement."
Garten considers this her 'baby'
Although the Gartens don't have children, they have invested a great deal of their lives and themselves into the store, the Food Network program, and the overall Barefoot Contessa brand. Barefoot Contessa is, so to speak, the child Garten never had.
Garten bought the Barefoot Contessa store from its previous owner, Diana Stratta, and managed it for 18 years. The knowledge she gained from Stratta was enormous.
"I think [Stratta] feels that I took her child and raised it and gave it an international reputation," Garten says of Stratta. "I'm forever grateful that she started it."
Why the Gartens chose not to have kids
The 71-year-old spoke on Katie Couric's podcast in 2017 about her marriage to Jeffrey and their no-kids decision.
"I really appreciate that other people do [have children], and we will always have friends that have children that we are close to, but it was a choice I made very early."
"I really felt — I feel — that I would have never been able to have the life I've had. And so it's a choice, and that was the choice I made."
Garten says she and Jeffrey never felt left out or looked down on because of their decision. She expressed that she missed out on a particular experience, however.
"I think the one thing that we miss is a lot of people's friends are the parents of their kids' friends," she said. "So, we never had that connection with other people that I see a lot of, that network."
Read more: The 1 Thing 'Barefoot Contessa' Ina Garten Can't Bear to Think About