Barnwood Builders': Who is Mark Bowe's Wife?
From coal miner to TV personality and successful businessman, Mark Bowe has a lot on his plate. He contributes much of his success to the support of his wife and family. Beside Bowe is his wife, Cindy Lavender-Bowe, who is just as dedicated to helping the community and appreciates hard work. Together the West Virginia couple wants to change the negative connotation that many people associate with the Mountain State. Bowe's widely watched TV show, Barnwood Builders, and Lavender-Bowe's public service are helping to do that. Bowe has inspired fans of Barnwood Builders to appreciate old-time virtues and the structures built by the pioneers' hard work, which is at the heart of the West Virginia culture.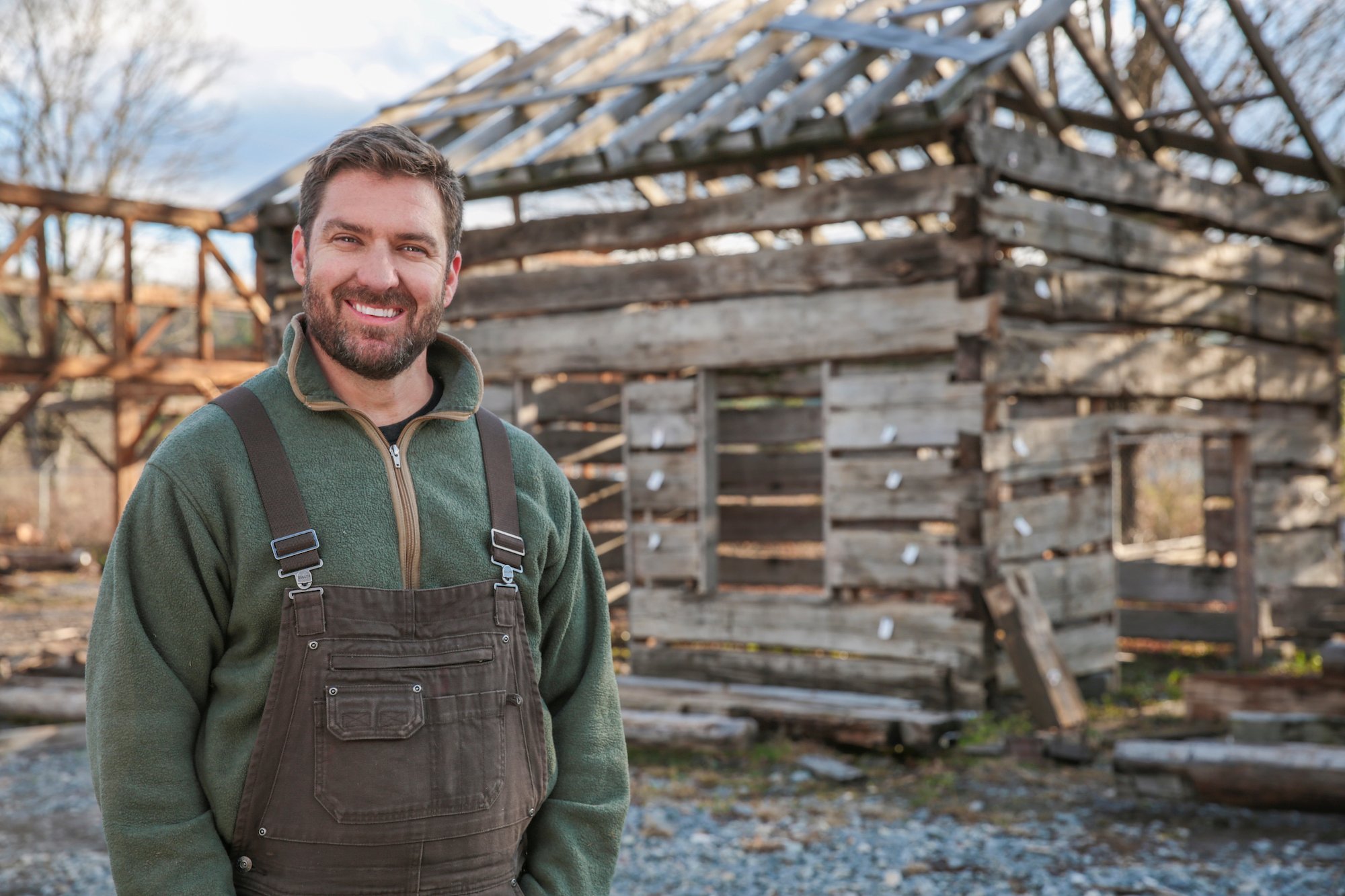 Recap on Barnwood Builders
Barnwood Builders is a documentary series on the DIY Network. It follows the journey of Mark Bowe's West Virginia business that brings life back to antique structures and buildings around the country. It is more than another remodeling or DIY TV show. Barnwood Builders showcases the hard work and craftsmanship that built America. Since the show's launch in 2013, it has piqued the interest of fans of other popular home renovation shows, such as Fixer Upper.
Who is Mark Bowe?
RELATED: Will Maine Cabin Masters Be Part of Magnolia Network?
Mark Bowe is more than just a host of the popular show Barnwood Builders. He is a businessman, historian, craftsman, husband, and father. Bowe is from Glasgow, West Virginia, and is a graduate of West Virginia University. Like many West Virginia natives, Bowe began his professional career in the mining industry. However, after helping a friend tear down an old barn, it sparked his entrepreneurial spirit. In 1995, Bowe founded his company, Antique Cabins and Barns. He later expanded the company in 2016 to what we know today as Barnwood Living. His passion for honoring America's pioneer ancestors and their hard work sparked the business. Since founding the company, he and his crew have been reclaiming pioneer-era structures.
Cindy Lavender-Bowe
While sometimes being married to a TV host can cause strain on the family, Lavender-Bowe is super supportive of Mark and his show. Cindy admires his hard work put into the show and his business, and Mark reciprocates the support with Cindy's long-list of endeavors. She currently represents District 42, serving as a member of the West Virginia House of Delegates. Her current term ends on December 1, 2020, according to Ballotpedia, and she is seeking reelection. Lavender-Bowe is fighting for the next generation.
She was born in, raised in, and loves calling the Mountain State home. Cindy's parents instilled the importance of hard work, education, and volunteerism into her and her brothers, which each carries with them in their successful careers. Lavender-Bowe received her bachelor's of arts degree in social studies education from West Virginia Tech and continued to Marshall University for her master's degree in leadership studies. When Lavender-Bowe is not busy serving the people of Greenbrier County, volunteering at many community organizations, or running her small business, she enjoys time at home with her family and exploring the outdoor beauty of the Mountain State.
Mark and Cindy Bowe
Mark and Cindy Bowe are West Virginia natives who are dedicated to their community. The couple was always in the same network of friends throughout their school years, but it wasn't until later that they grew to be more than just friends. While it wasn't a love at first sight situation, there's no denying that they compliment each other perfectly. They live in Greenbrier County, WV with their one son, Atticus. The couple hopes to instill in Atticus the same strong values of hard work and service that they treasure.