'Barry' Season 3 Premiere, Release Schedule, How to Watch
HBO is finally bringing back Barry Season 3. The last time we saw Bill Hader's hitman turned actor was in 2019. They were ready to film a new season in March 2020, but the coronavirus (COVID-19) pandemic delayed production. Even resuming under safety protocols, it took three years for Barry Season 3 to arrive, but it's back with a full release schedule.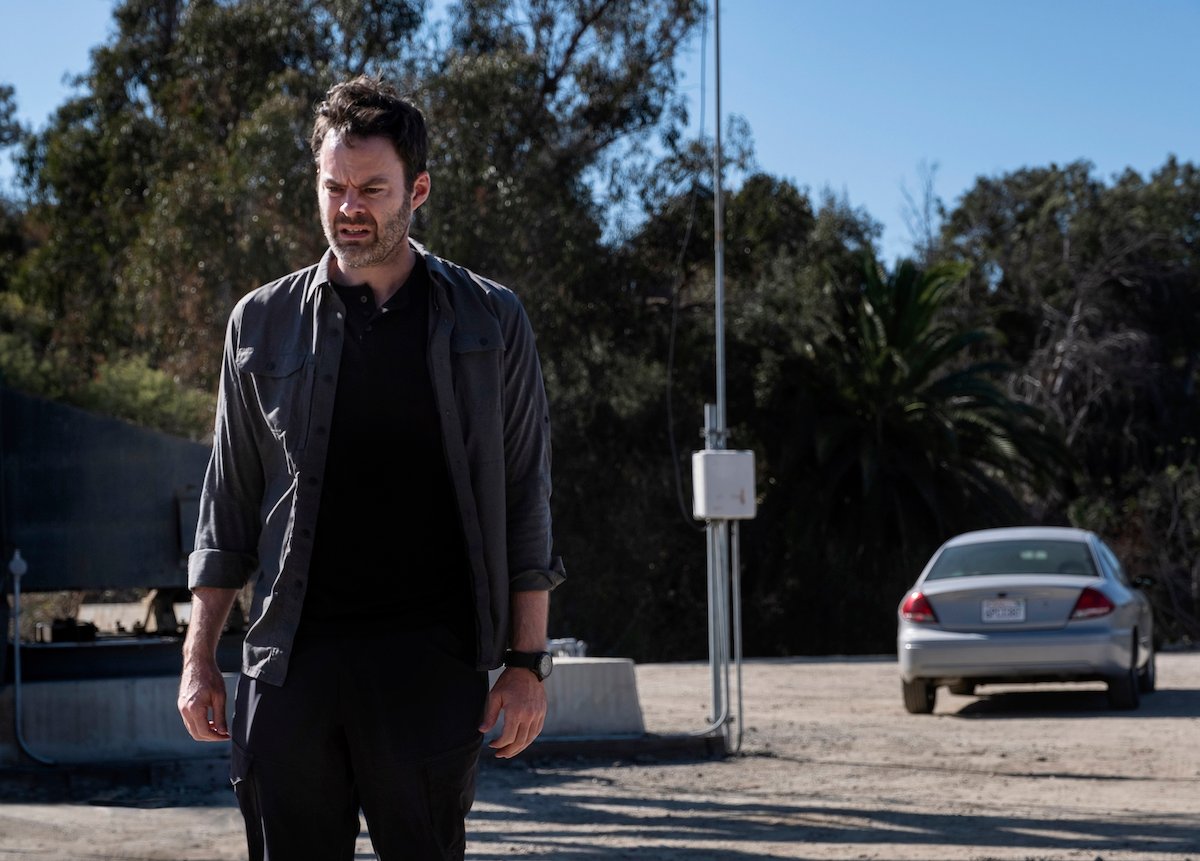 Now, Showbiz Cheat Sheet is here to help you find new episodes of Barry Season 3. Here's Barry Season 3's premiere date and when and where to watch new episodes after that. 
'Barry' Season 3 premieres Sunday, April 24 on HBO
The Barry Season 2 finale aired May 19, 2019. Just one month shy of three years, Barry Season 3 premieres April 24 at 10 p.m. on HBO. The season finale left Barry in quite a state, with acting teacher Gene (Henry Winkler) learning the truth that he is a hitman. Barry also embarked on a killing spree looking for Fuches (Steven Root). Co-creator Alec Berg described where Barry Season 3 picks up.
What's interesting is all of the wreckage of Seasons 1 and 2 and all the subsequent terrible things that Barry had to do to keep the plates spinning all go back to that decision he made to try and become an actor. There was a moment where Fuches had him more or less convinced that he had to go back to Cleveland and be miserable. And so to me, I just really enjoy thinking about the fact that every single thing that happens in the show is a consequence of Barry wanting a better life. But you could argue that ever bit of that better life that he's trying to achieve has led to all of this chaos. I mean, he obviously didn't know it would be that bad, but he was warned.

Alec Berg, Television Critics Association panel, 2/15/22
'Barry' Season 3 release schedule: weekly on HBO
After the Barry Season 3 premiere on April 24, the show airs weekly at 10 p.m. on Sundays. You can also stream episodes on HBO Max after they premiere on HBO. 
In addition to Hader and Winkler, Root, Sarah Goldberg, and Anthony Carrigan also return for season 3. Berg noted that it's rare for many of the actors in Barry's world to interact.
"That's always been a funny thing about the show because it's about Barry trying to sort of keep all of these worlds from colliding," Berg said. "Like I always think of it as like you guys are all in the show together, but it was always interesting to come to table reads where you guys are like, 'Hey, good to see you,' and I'm like, 'What do you mean? You guys work together.' And it's like, 'No, we never work together. We work, and then you work, and then they work.'"
How many episodes are in this season?
Barry Season 3 is another 8 episodes, just like the first two seasons. That means at the end of this season, there will be 24 half hour episodes of the series, until the fourth season which Hader and co. have already written. Berg alluded to where the season 3 episodes will carry Barry.
"He's not going to stop trying," Berg said. "So when one door closes and, clearly, he's run into granite and can't go any further in that direction he's going to keep trying something. That's what we as writers have to keep sort of discovering is now what?"
RELATED: 'Barry': Why Bill Hader Has a 'Full on Mental Breakdown' Following Every Episode of the Series