'Basketball Wives': CeCe Gutierrez and Byron Scott Tie the Knot
She may have quit the show, but Basketball Wives' CeCe Gutierrez is officially a wife now. Fans remember that she and fiancé Byron Scott dealt with family drama, and it affected the other women on the series.
But their relationship survived the show and the pair are now happily married. Gutierrez's fans can't stop gushing over the bride and groom.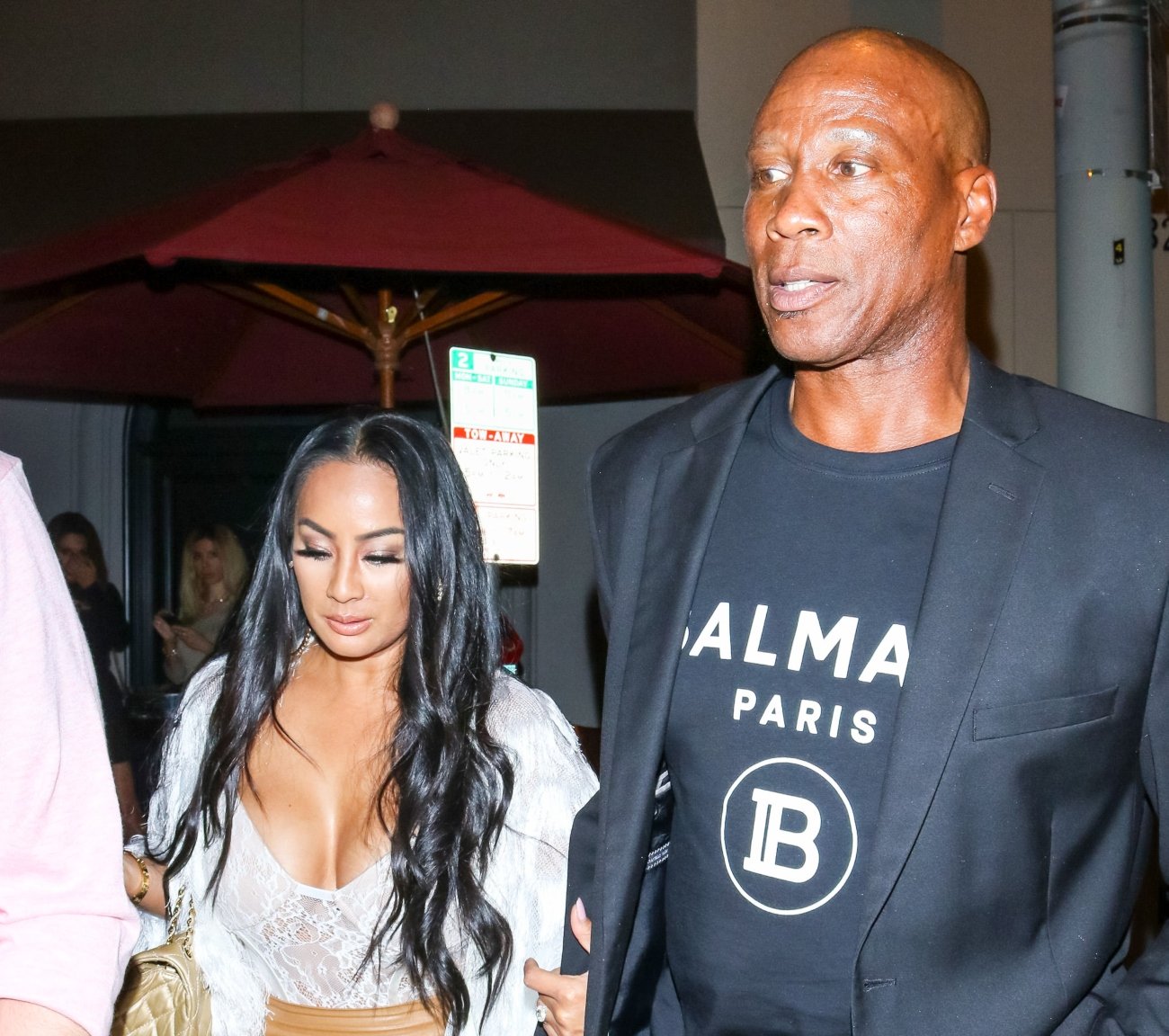 CeCe Gutierrez and Byron Scott first appeared on 'BBW' in 2018
Introduced to the show in season 7 as Malaysia Pargo's family, Gutierrez and Scott never seemed to have any discord in their own relationship.
Scott is a retired NBA player and coach and was previously married to Anita Scott for almost 30 years. He filed for divorce in 2014 and met Gutierrez in either 2013 or 2014. He is Pargo's cousin.
Scott and Gutierrez announced their engagement in 2018, after being together for 4 ½ years. However, on Basketball Wives, they bumped heads with Scott's daughter-in-law, Kristen Scott.
The relationship between Kristen and CeCe deteriorated so badly by the end of season 8 that it caused a rift between Kristen's husband Thomas and his father, Byron.
Cast members such as OG Chinjindu inserted themselves into the family drama with some of the ladies taking sides. Kristen was disinvited from the wedding, but Gutierrez remained on good terms with Jackie Christie and Chijindu. Though Pargo was caught in the middle of the mess, she still attended the couple's engagement party in 2019.
CeCe and Byron live-streamed their wedding
Gutierrez and Scott posted stunning photos of their wedding ceremony on Instagram, and according to Entertainment Tonight, the couple live-streamed the event for their guests. They changed up their original plans due to the pandemic.
On July 11, they said "I do" and donned masks while the officiant presided over the nuptials. Gutierrez captioned one set of pictures with the words: "Today I married the love of my life, my best friend, my soulmate …"
Congratulations rolled in from other VH1 personalities, including Princess Love of Love & Hip Hop: Hollywood and fellow BBW wife, Jackie Christie.
Both the bride and groom had some family members present for the live ceremony, but one of Gutierrez's close friends was also there. Guess who? None other than OG was front and center.
Fan remarked that Kristen and Thomas Scott appeared to be absent from the festivities, and neither commented on the wedding nor shared pictures of the bride and groom on social media.
Will the couple return to 'Basketball Wives'?
Before coronavirus shut down the television and film industry, the status of Gutierrez's place on the show was already addressed. After season 8 of Basketball Wives ended with multiple beefs and her and Kristen at odds, she decided to walk away from the reality series.
On social media, fans were urging her to quit, and she implied that it was already done. Further, Gutierrez (now Thomas) did not attend the reunion.
Instead, the registered nurse chose to focus on her relationship and her medical spa business. Don't expect to see her in the next season of Basketball Wives or hanging out with Kristen.