'Basketball Wives': Evelyn Lozada Announces Departure, Again – 'It's Not the Most Positive Energy'
Evelyn Lozada is known as the bad girl of Basketball Wives. Fans have called her out for her brutal verbal and sometimes physical attacks against her co-stars. Amid casting and filming for the next season, Lozada recently announced she will not be returning to the show.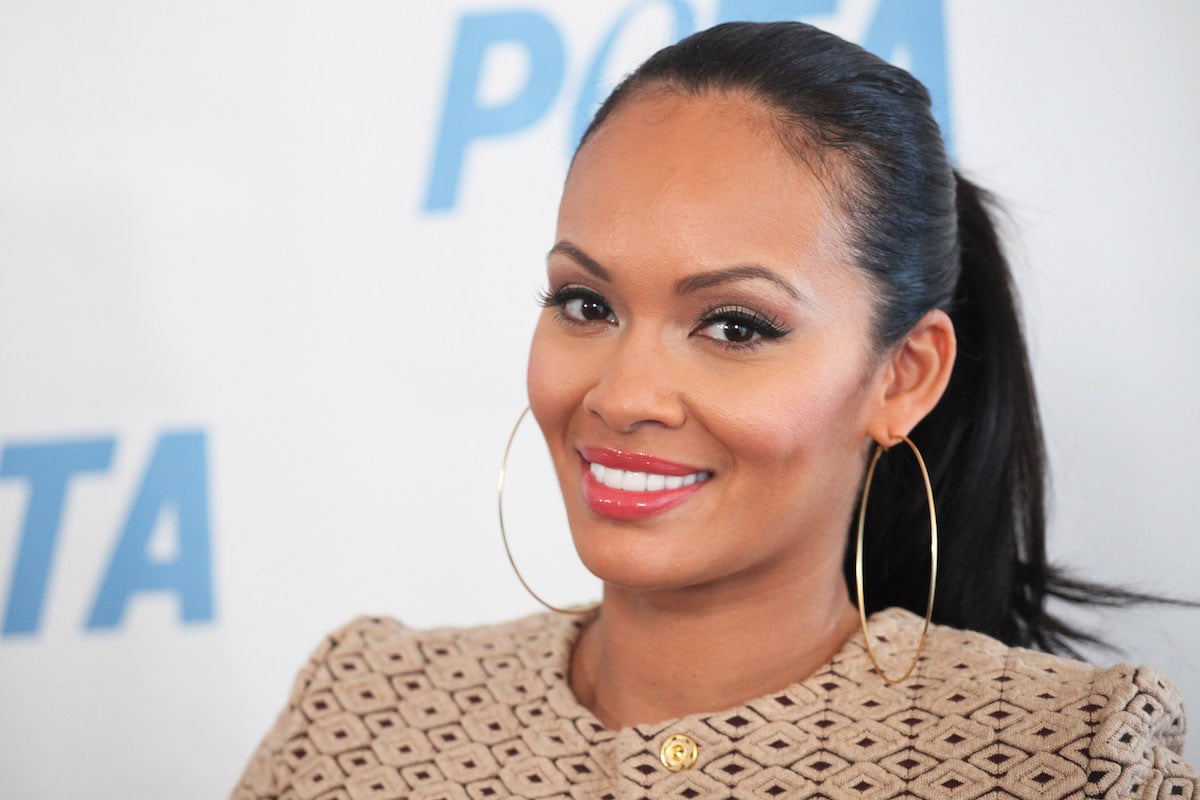 Evelyn Lozada reveals why she's not returning to 'Basketball Wives'
Lozda has been a staple on the show since the Miami franchise premiere in 2010. She caught a reputation as a firecracker, one who doesn't mince words, and one afraid to throw a drink or fist toward a co-star. But now, she's ready to elevate.
"I am no longer going to do Basketball Wives," she began in a recent chat with E! News' Just the Sip. "I think that it's time for me to open up the universe to other things and it's been a hard decision because I can do it with my eyes closed. But it's so difficult and it takes so much energy and it's not the most positive energy."
Related: Why Evelyn Lozada Is Suing Her 'Basketball Wives' Cast Mate
Lozada has had a rough few seasons battling her on again, off again BFF Jennifer Williams. She's also had tifts with longtime frenemy Tami Roman – and was under fire for comments she made to Cece Gutierrez that fans considered racist. Not to mention, she's been in an ongoing legal battle with Ogom "OG" Chijindu, who are accusing one another of defamation over comments made on the show. 
As a result, Lozada says it's time to let go. She also notes that she's grown past the drama and doesn't want to participate any longer.
"Sometimes you have to say 'Alright I gotta walk away from this' – I have to close the door," she says. "So I've been feeling this type of way for the past few seasons. Miami days, we would have scenes and I didn't care what happened in those scenes, I'd walk away. But now I have a conscious of what I say and what I do and what my kids are going to see. I walk away from it feeling heavy."
This isn't the first time Evelyn Lozada quit the show
Lozada quit the show following the conclusion of Season 5. During the time, she was dealing with public scrutiny of her one and a half month marriage to football star Chad "Ochocinco" Johnson ended. The pair split after a domestic violence incident left Lozada with a laceration across her forehead.
There was little support from viewers of the show who cites Lozada's perceived bullying and violence toward her co-stars. She stepped away from the show to focus on healing and self improvement.
Related: Critics Say 'Basketball Wives' Star Evelyn Lozada Is Famous in Three Sports Leagues Because of This
Lozada eventually landed her own docu series Living' With Lozada on OWN. The show lasted for two seasons. After her show's cancellation, she returned to Basketball Wives promising to stay away from the drama. But the promise was short lived. She admits on Just the Sip that she feels returning to Basketball Wives was "taking a step back."
She vowed to not return to the show during the last season but says contract stipulations prevented her from doing so. As for what Lozada will be doing now that she's not on the VH1 series, she's focusing on her children, her CBD line, health and fitness, and her new jewelry line.