'Basketball Wives': How Shaunie O'Neal Feels About OG's Claims of Colorism Going Into Season 9
Fans are gearing up to watch season 9 of Basketball Wives and wonder what the status of the cast relationships are following a tumultuous season 8. In addition to the final fallout between longtime frenemies Jennifer Williams and Evelyn Lozada, Lozada also feuded with Ogom "OG" Chijindu.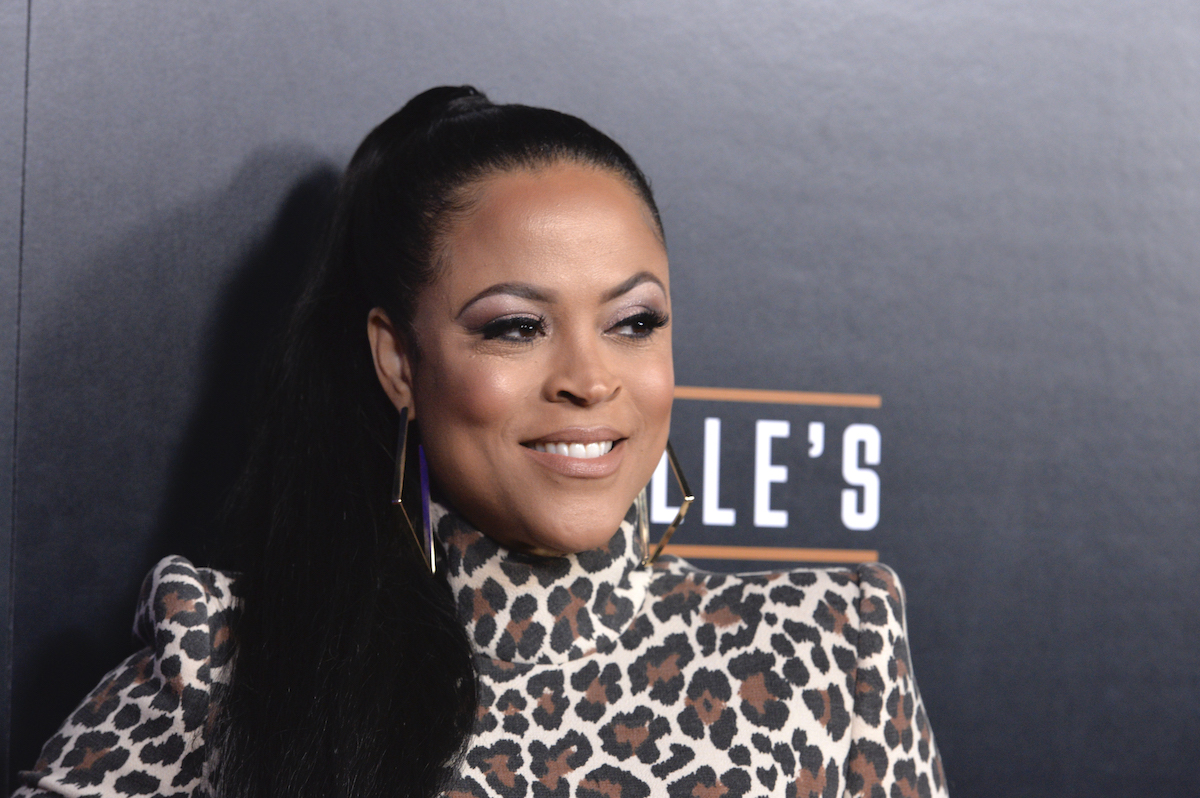 OG accused the cast of colorism, which her co-star and the show's executive producer Shaunie O'Neal disagrees with. O'Neal stands by her stands but is optimistic about the outcome of the upcoming season.
OG accuses the cast of colorism
Lozada and OG's feud began when Lozada began joking about OG's toes, calling her "Toe-G," a reference to OG's toes hanging over her heels. Their relationship never grew into a cordial place and the feud worsened from there.
During an argument over Lozada's ex-husband Chad Johnson, OG claimed Johnson hit on her and. Lozada denied such, showing alleged receipts of Instagram direct messages between OG and Johnson.
In the messages, it appeared OG was the one vying for Johnson's attention. Lozada in return called OG ugly after OG showed her own messages. 
Related: 'Basketball Wives' Stars Shaunie O'Neal and Evelyn Lozada Speak Out Against OG's Colorism Claims
Fans felt Lozada's reference of OG's appearance was a form of colorism due to OG having a darker complexion, which OG agreed. Lozada previously referred to OG as a cockroach in Spanish.
OG was later isolated during the season 8 reunion, forced to film separately from the rest of the cast. Some of OG's co-stars alleged they were afraid she'd physically attack them.
OG's accusations of colorism continued, alleging that because of their darker skin tone, she was labeled aggressive and frightening despite her never physically fighting anyone on the show. 
Shaunie O'Neal disagrees with OG's accusation of colorism
In a recent interview with Entertainment Tonight, O'Neal alluded to not agreeing with OG's claims of colorism. "I would say that that is OG's experience and that she needs to speak for that," she said. "I can't speak for something that I didn't experience. So out of respect for her, I will allow her to handle that particular subject and deal with that being that it was her experience."
In a previous sitdown with Marc Lamont Hill, O'Neal shared regret for OG's experience and empathized with her co-star for her feeling of isolation due to the color of her skin.
"I hate that she feels that way, I feel horrible," O'Neal said in 2019. Despite such, O'Neal said she was happy OG's belief began a conversation about colorism, saying, "I'm glad it has come up because it is a painful subject. Dark-skinned women definitely get it way harder in society in general." Still, O'Neal says she does not believe Basketball Wives perpetuates the stereotype.
What Shaunie O'Neal hopes for season 9 of 'Basketball Wives'
With all the chatter surrounding colorism and the show's longstanding reputation of showcasing drama, O'Neal explained to ET that while there have been brutal verbal spats and physical altercations on the show, she's hoping this season is more positive.
"This season, give these ladies another a chance," she said. "Give everybody, including me, if whoever judges, another chance to see that growth is happening and things are changing. You'll see some difference this season."
Basketball Wives season 9 premieres on VH1 Tuesday, February 9 at 8 PM EST.