'Basketball Wives': OG and Jennifer Williams Are Beefing on Social Media
It looks like Evelyn Lozada isn't the only Basketball Wives co-star OG will have beef with this season. Per OG and Jennifer Williams' social media accounts, the two once chummy castmates are no longer friends. They recently traded shade on their Twitter and Instagram accounts.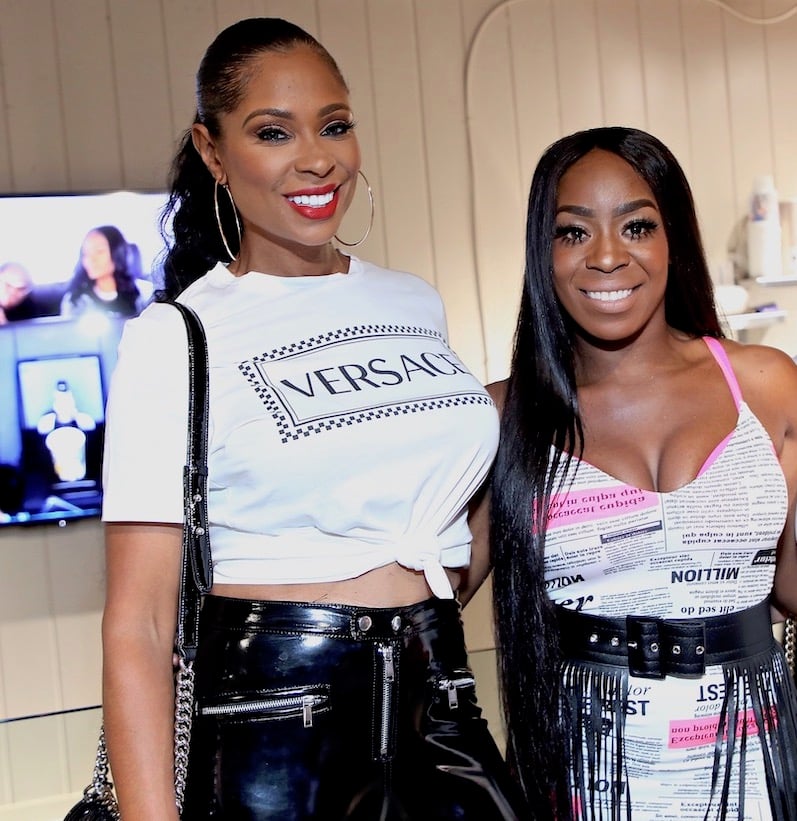 OG and Jennifer Williams were friends 
OG joined the cast in season 7. She didn't initially hit it off with the show's core circle of Shaunie O'Neal and Evelyn Lozada. But, she did build a friendship with Jackie Christie and Cece Guiterrez. Though Williams and OG were friendly, Williams' allegiance was to Lozada and O'Neal.
It wasn't until Lozada and Williams' friendship once again began to derail that she became closer with OG. Lozada discovered that Williams allegedly made disparaging remarks about her parenting, as well as body shaming insults toward Lozada's adult daughter. Williams denied every speaking ill of Lozada or her daughter but the damage was done and she was isolated from much of the cast.
Related: 'Basketball Wives': How Shaunie O'Neal Feels About OG's Claims of Colorism Going Into Season 9
During the season 8 reunion, OG was forced to film separate from the cast following a confrontation with Lozada and another co-star. She accused the cast of colorism for labeling her "angry" and "aggressive." When asked by the host of the reunion if OG was threatening, Williams came to her defense.
Williams also noted that Lozada and other co-stars of lighter skin have a history of being physically violent toward others. OG on the other hand has never gotten into a physical altercation on the show.
Jennifer Williams and OG trade shade on social media
Season 9 of Basketball Wives began with Williams still removed from the core circle of friends. Her co-star Kristen Scott notifies her of a cast trip to LA to reunite with everyone. Williams is aware of the trip and confirms that she'll be in a separate rental property with OG and Christie.
It's unclear what type of drama OG and Williams will get into this season but there's apparently now a rift between the two women. It all started when Williams co-signed Lozada's Tweet regarding OG's home being a rental property during a scene of OG in her house.
"We don't rent we buy as Jay-Z said," Williams wrote, per Madame Noire. Williams also tweeted a follow-up message writing, "Whew it's the lies and the rented house for me." She confirmed she was speaking of OG when a fan asked by boldly responding, "Started with an O and ends with a G."
Related: OG Reveals Why She's Returning To 'Basketball Wives' Amid Lawsuit Against Evelyn Lozada and Claims of Colorism
OG responded to Williams' shade by posting a photo of Williams allegedly faking being on a private jet. In turn, Williams alleged production rented OG a home for two days for $30k because the crew refuses to film in her actual residence.
OG took things a step further by sharing alleged screenshots of text messages from Williams complaining about production not paying for her to have a hairstylist or makeup artist in her budget – as well as for her to fly first class.
Many assume Williams' issues with OG are a result of Williams making peace with Lozada. The two longtime frenemies have been coined "Mean and Evil" by previous co-stars for their perceived mean girl behavior together.