'Basketball Wives': Shaquille O'Neal Accepts Blame in His Divorce From Shaunie O'Neal – 'I Had it All'
Shaunie O'Neal and Shaquille "Shaq" O'Neal divorced in 2009 after seven years of marriage. The couple's split was nasty, with allegations of cheating and stealing money. But Shaq says the divorce was hit fault.
Basketball Wives creator Shaunie O'Neal began the VH1 reality series amid a contentious divorce from Shaquille "Shaq" O'Neal. Now, Shaunie and the NBA legend are the best of friends. Their marriage ended due to Shaq's indiscretions, which he now takes full accountability for.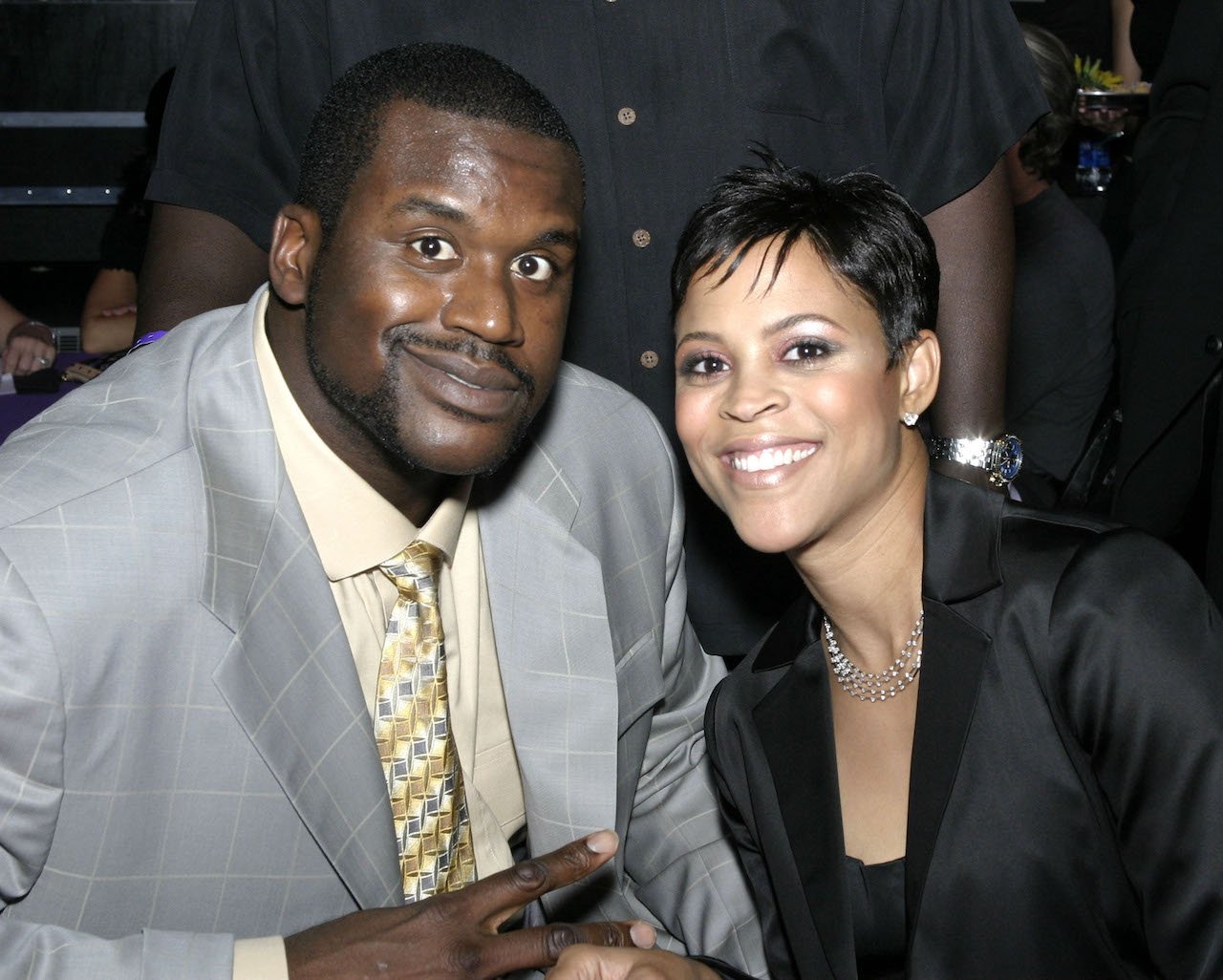 The two split due to infidelity
Shaunie and Shaq married in Dec. 2002 at the Beverly Hills Hotel. The couple had five children, one of whom is from Shaunie's previous relationship, whom O'Neal raised as his own.
After five years of marriage, they separated. But the separation was brief. Their reconciliation would not last long either. Shaunie filed for divorce in 2009, citing "irreconcilable differences." It was later revealed that Shaq's multiple affairs during their marriage was the reason for the split.
One of the affairs sent Shaunie into a rage after discovering text messages from other women. She took it out on Shaq's car that was parked in the arena where he played ball. "Our Blackberries got switched," she said at the time. "I went to my baby's play at school, and I was like, 'Damn, my phone is going off a lot.' Just girl, after girl, after girl  — like, 'Baby, last night what you did.' And I went in the arena, and I went in that garage, not only did I flatten tires, bust a few windows, I wrote on the hood [of his car], 'I cheat on my wife. I ain't s–t,' with a knife." 
Shaq also detailed his cheating episodes during his television special Shaq Uncut: My Story. "I was a guy with too many options," he said. "Choosing to be with some of those women, well, that's on me. 'In my mind, I never did it disrespectfully, but obviously, I shouldn't have done it all.'
Shaquille O'Neal takes the blame for the divorce
Shaq has spoken about the demise of his marriage previously. During an appearance on On The Pivot Podcast, the NBA champion refused to pin any of his marital trouble on Shaunie. When one of the hosts told Shaq that it takes two people to ruin a marriage, Shaq disagreed.
"I've never talked about this, and I'm glad you guys asked because I don't mind talking about this, but I was bad," Shaq said. "She was awesome. She really was. It was all me."
He refused to expand on "what I was doing," in the marriage, hinting at the cheating ordeal. "I wasn't protecting her and protecting those vows."
Shaq added: "Sometimes when you live that double life, you get caught up. I'm not going to say it was her; it was all me. She was awesome, she really was. It was all me," he explained.
He also says that he missed out in being in the home with his children due to the divorce, which is his major regret. "The best feeling for me was coming home and hearing 5, 6 different voices," he recalled. "Don't matter if I missed 15 different free throws and we lost the game, don't matter about that…I was just being greedy. I had the perfect situation. Wife was finer than a mug, kept giving me babies and still finer than a mug and I had it all and I don't make excuses as I know I messed up. After the divorce I was lost. 76,000 square foot house by yourself and you're lost. no kids, go to the gym and no one's playing in the gym…"
They now consider themselves best friends
Its been more than a decade since the divorce, and after many ups and downs, the O'Neals have a friendship stronger than their marriage was. Their focal point remains their children. 
"We have a great co-parenting relationship, seriously," Shaunie Tamron Hall in an interview. "It took us a long time to get there — don't get me wrong, it was not an easy journey — but once we got there, and I think we felt comfortable being honest with each other and just sharing what was going on in our lives, in our personal lives to a certain extent."
She added: "Because I think a lot of it … it's none of our business. It's none of my business what he does, same with him. And I think we both respect that," she added. "But if we get in relationships that we're going to go to that next level, we definitely will let each other know … and support it in the best way we can."
Shaunie is now engaged to pastor Keion Henderson. Henderson popped the question in Nov. 2021.