'Basketball Wives': Inside Shaunie O'Neal's Surprise Proposal and Why The Moment Was So Special
Shaunie O'Neal is officially off the market. The former wife of Shaquille O'Neal is now engaged to popular pastor, Keion Henderson. Henderson is the first man to actually propose to the reality star.
Shaunie O'Neal will be trading in catfights on Basketball Wives for a role as Frist Lady. The reality star and executive producer recently announced her engagement to Pastor Keion Henderson. While O'Neal was previously married, she says this is her first proposal. She also gushes about what makes her love Henderson.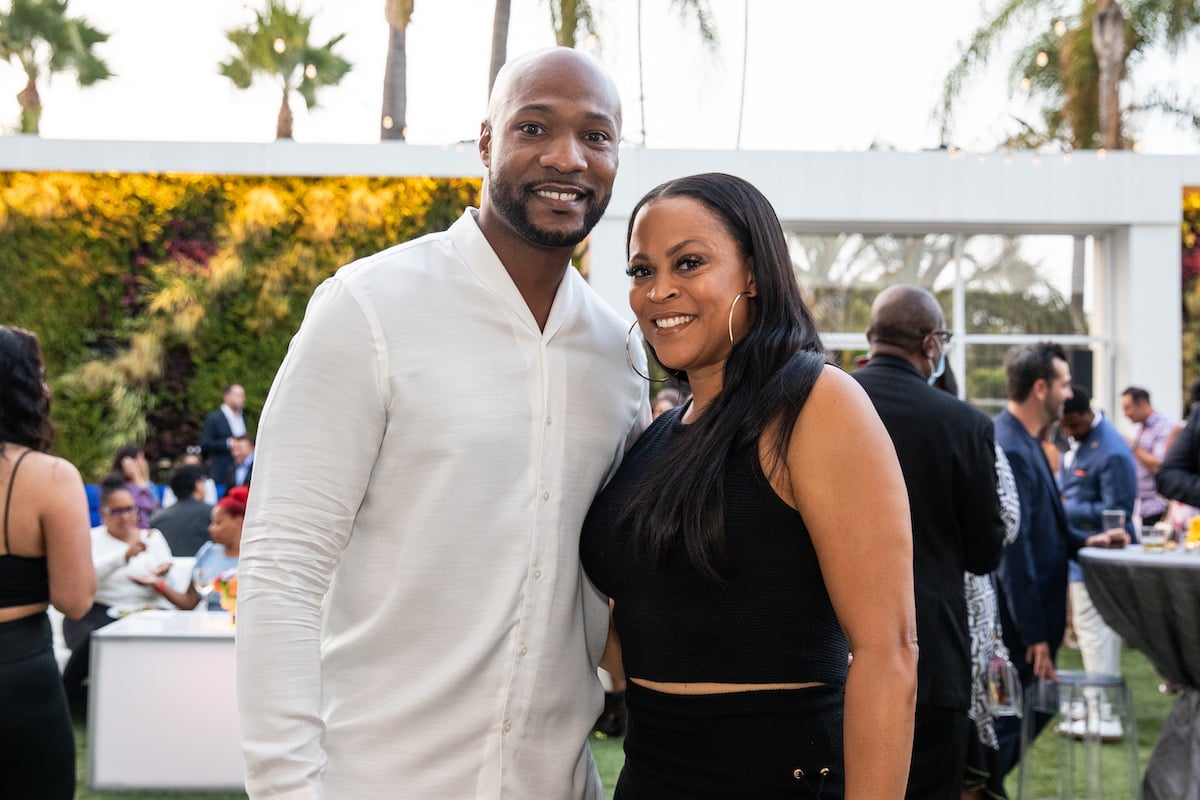 The couple debuts their love on Instagram
In July, O'Neal posted a heartfelt birthday message for Henderson's 40th birthday. She expressed her love for Henerson publicly for the first time to her 1.3 million Instagram followers.
"Today many will celebrate you for the impact that you have made in their lives, the love you've shown to perfect strangers, and the comfort you've provided sharing the word of God," she captioned a series of photos of her with the popular pastor.
Related: 'Basketball Wives' Star Shaunie O'Neal Called Out After Social Media Post About Supporting Black Women
She praises Henderson for his devotion to her children. "Today I celebrate you because as our friendship has blossomed, you've become my safe place where I can authentically grow without judgement," she notes. "You are my soundboard, you've taught me so much thus far, and you love me and my children unconditionally."
Furthermore, the reality star, who divorced NBA champion Shaquille O'Neal in 2009, says Henderson rekindled her belief in love, writing, "During a time where I had given up on finding a soulmate, God sent you. Thank you for being my friend first, yet being intentional with my time and heart. Happiest Birthday to the man that has made."
Keion Henderson surprises Shaunie O'Neal with a grand proposal
Henderson surprised O'Neal, whom he's been dating for nearly two years, with an engagement on Nov. 11 at 11:11 pm on a tropical island. The number is special to the couple, with O'Neal's rep noting it's "a meaningful symbolism and point of connection." It "has played a significant role throughout their relationship since the day they met as they call, text, or pray together daily at that time each day without fail. Thus it became the perfect day to cement their love," the rep told People Magazine exclusively.
Related: Shaunie O'Neal Details Starting 'Basketball Wives' Amid Her Divorce From Shaq
Henderson knelt on one knee as O'Neal looked in awe and shock. He popped the question with a custom 4.22-karat radiant-cut diamond ring featuring 50 round-cut brilliant white diamonds set in an 18-karat white gold band. The ring was designed by Jason of Beverly Hills.
O'Neal happily accepted, sealing the deal with a kiss. Henderson surprised O'Neal with a private fireworks display immediately after the proposal. O'Neal happily shared the news on Instagram, captioning a screenshot of People Magazine's exclusive story, "1 Corinthians LOVE NEVER FAILS 11/11/11."
Shaunie O'Neal says the proposal is special because it's her first one
While O'Neal has been married previously, this engagement stands out because she says it's her official first proposal. 
"This was one of the most magical and special days of my life, being someone that had never officially been proposed to — like no down on one knee and asked 'will you marry me' moment," she told People. "And honestly I'm the person that thought I would never in my lifetime experience a love like this. Everything about that night was incredibly amazing."
They both agree that they've never been more in love before than as with one another. "There is an inseparable connection that is undeniable between Shaunie and I," Henderson adds. "I am unwilling to let anyone else occupy her space. The love and respect we share for each other contributes to our ever-evolving humility and growth."
It's unclear when the nuptials will be. Whether or not O'Neal will film her wedding for a reality special is also unknown.