'Basketball Wives' Star Jennifer Williams Responds To Ex Tim Norman's Charge in Connection To Alleged Murder-For-Hire Plot Years After She Alleged He Abused Her
'Basketball Wives' star Jennifer Williams accused her ex, Tim Norman, of stalking and abuse. Norman denied the claims but now Williams feels vindicated following his arrest for murder.
Basketball Wives star Jennifer Williams is feeling validated over previous allegations of stalking and abuse at the hands of her ex, Tim Norman. The Welcome to Sweetie Pies star is accused of conspiring to murder his own nephew. Williams is taking to social media, seemingly making reference to her own past relationship with Norman.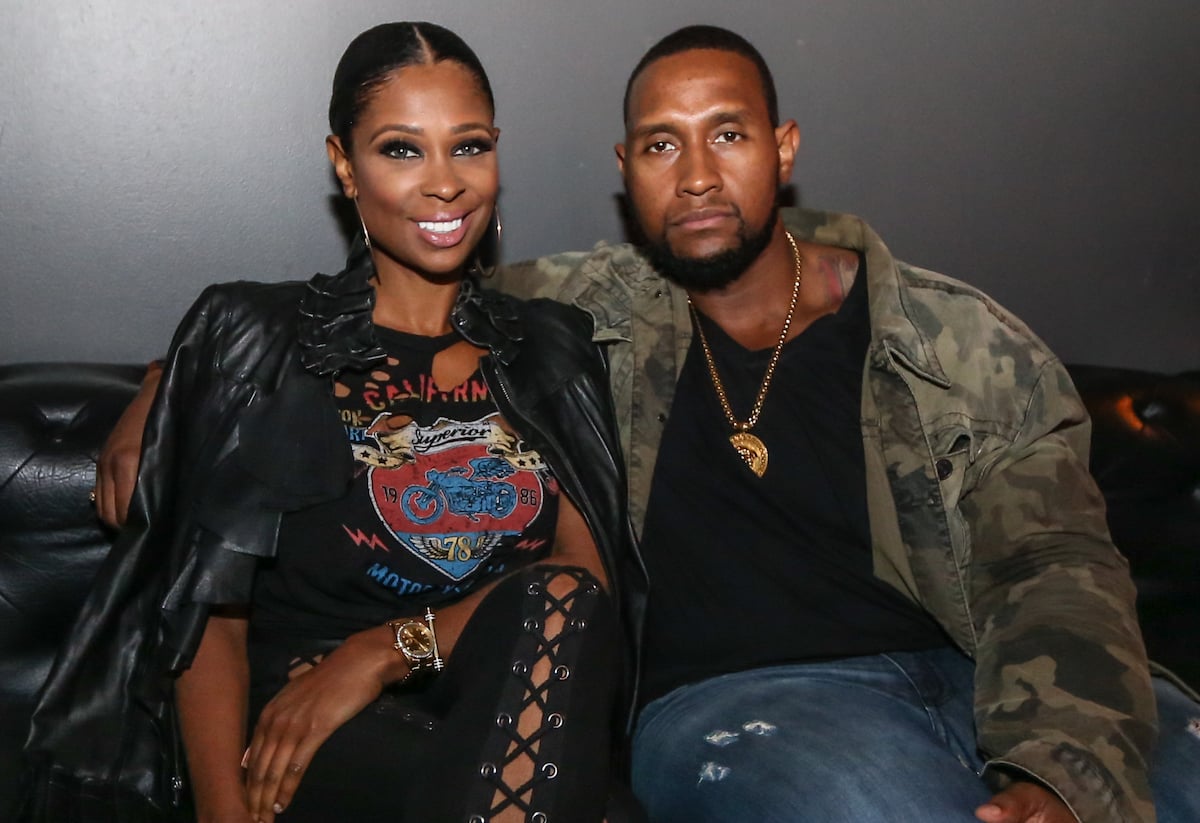 Tim Norman and Jennifer William's relationship
Norman and Williams began dating shortly after the death of Williams' mother. During an appearance Welcome to Sweetie Pies, Williams alleges that she believes her late mother sent Norman her way to help fill a void.
Williams was a guest on Norman's show several times. Viewers watched the two discuss moving in together, with Williams traveling often to visit Norman while he was living in Houston. Camera crews also filmed Williams shopping for engagement rings with Norman's cousin in hopes that he'd propose. 
Miss Robbie, Norman's mother, was receptive to Williams. She admits in one scene that she believes Williams is too quiet but that Williams appears to be a good match for Norman.
Jennifer Williams alleges abuse from Tim Norman and stalking, Norman denies claims
Williams and Norman's relationship lasted for about a year. It's not certain when things took a turn for the worst but according to her, Norman's temperament became increasingly aggressive.
She accuses Norman of being jealous and cold toward her at times. She also says she witnessed Norman get physical with his employees and others, including one of Norman's ex-girlfriends.
During season 7 of Basketball Wives, Williams' storyline centered on her journey to protect herself against Norman's alleged stalking. In a 2017 interview with Bossip, Williams says she began staying with friends instead of her home in LA after discovering that Norman was in town following her and not in Texas as she believed.
She claims she feared for her life due to Norman's criminal past. He served a 10-year prison sentence for armed robbery.
"He is a convicted felon, I know he has guns, so I decided to file an incident report," she says.
A judge granted her a temporary restraining order against Norman. Despite such, Norman maintains his innocence. He alleges Williams desired to be on reality television and used him to do so. He also says she became bitter when he refused to propose to her and requested a restraining order out of spite. 
Jennifer Williams posts cryptic social media messages following Tim Norman's arrest for murder
Norman is currently in a Mississippi jail on charges accusing him of being involved in the 2016 murder of his nephew, Andre Montgomery. According to reports, Norman's participation is a murder-for-hire with the intention of cashing in on a $450,000 life insurance policy he took out on Montgomery in 2014.
In the wake of Norman's arrest, Williams is seemingly responding on social media. The Shade Room captured a screenshot of a note Williams posted to her Instagram story.
She also is sharing her thoughts on Twitter, writing in one post, "Thank you God for your grace, mercy and favor." Many fans believe it is a hint that Williams is thankful she escaped a bad relationship.
Williams is also offering her prayers to the Montgomery family writing on Twitter, Condolences to the family, I can't imagine this how this dose of truth is hitting."