'Batgirl' Actor Leslie Grace Advocates for Crossover With Margot Robbie's Harley Quinn
The star of one of the upcoming DC Extended Universe films is already speaking out about wanting her character to crossover with one of the biggest actors in the franchise. Leslie Grace, who was cast to play Barbara Gordon in the new Batgirl film, is eager for her character to share the screen with Margot Robbie's Harley Quinn.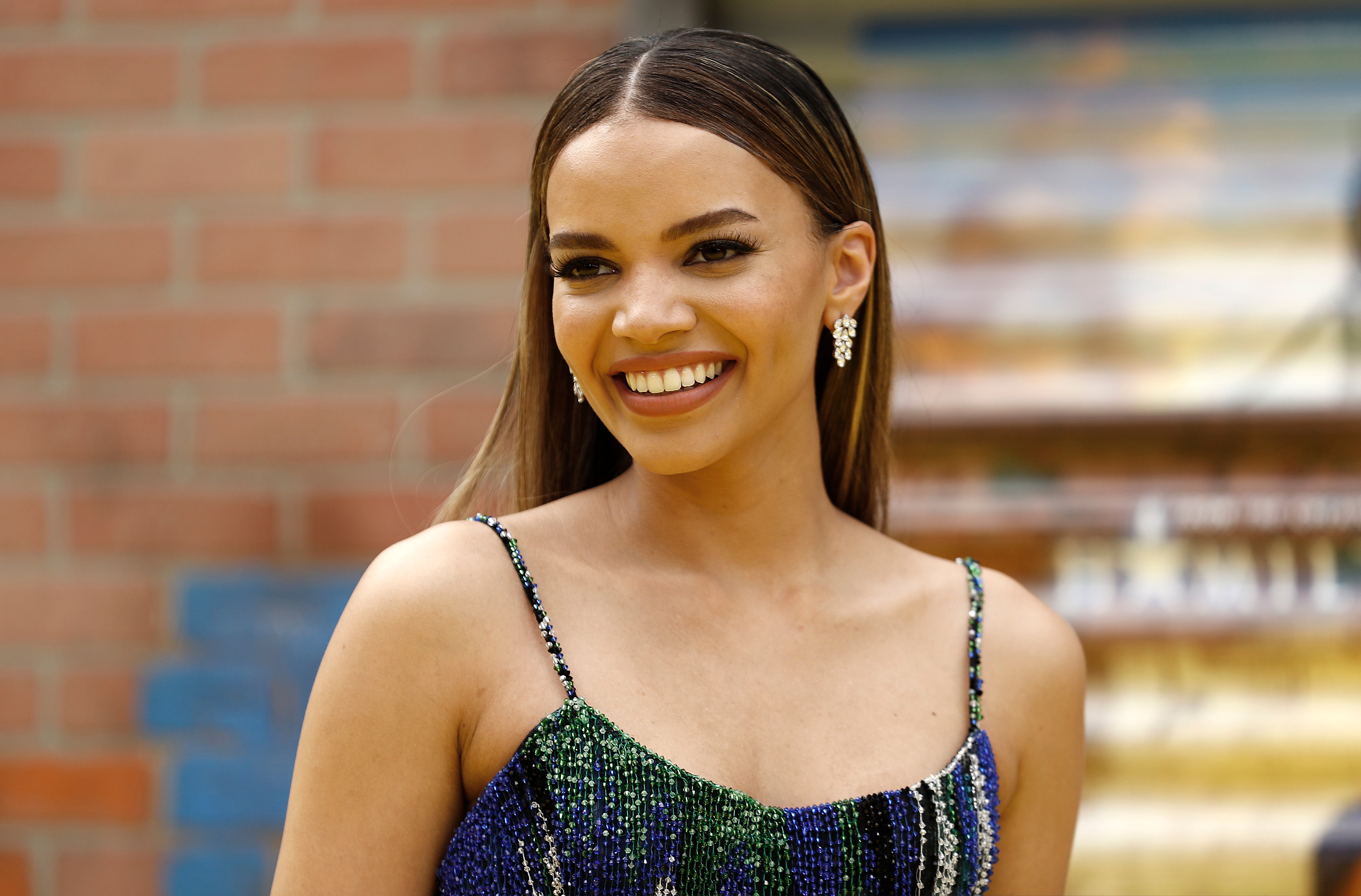 Barbara Gordon will be played by Leslie Grace in the DCEU
Leslie Grace is a star on the uprise. She is an actor, singer, and dancer who recently starred in the successful film, In the Heights. And now, she is playing a superhero on the big screen.
Warner Bros. recently announced that they cast Grace as Barbara Gordon, aka Batgirl, in their new movie, Batgirl.
The news came after months of speculation regarding who would play the titular character in the DCEU's Batgirl. Other names considered to play Barbara Gordon included Isabella Merced, Zoey Deutch, and Haley Lu Richardson. But, in the end, it was Leslie Grace who secured the starring role in Batgirl.
Grace wants Batgirl and Harley Quinn to share the screen
Though it's only been a couple of months since Warner Bros. announced Grace's casting, she's already trying to pitch ideas for future DCEU projects.
During an interview with Entertainment Tonight, Grace said when asked about Margot Robbie, "She's one of the biggest, badasses in the superhero world. I haven't had a chance to meet her, but it would be awesome if at any point Batgirl comes through and Miss Harley Quinn drops by Gotham and have some business to handle, it might be cool!"
Barbara Gordon and Harley Quinn coming face-to-face on the big screen would indeed be very cool. There is a lot of hype surrounding the new Batgirl movie from fans. And Robbie's portrayal of Harley Quinn is praised by fans and critics alike. There's no doubt that the two characters meeting in a future DCEU film would cause a frenzy.
In a message to Robbie, Grace said, "Miss Margot, hi. I just want to say I'm a huge fan and if you think it's a good idea for Harley Quinn to stop by, we're welcoming all of the help. Batman's out — he's doing a whole bunch of stuff — so I'm going to need some of my ladies to help me out on this next run, you know what I'm saying? We love you."
Everything we know about 'Batgirl'
Batgirl stars Leslie Grace in the lead role of Barbara Gordon. The film is co-directed by Adil El Arbi and Bilall Fallah, written by Christina Hodson, and produced by Kristin Burr. A lot is unknown about the film's plot, but we know a little bit about Barbara Gordon from the comics.
In DC Comics, Barbara is the daughter of the Police Commissioner, Jim Gordon. She is known to have a rebellious streak, which influences her to become a vigilante just like Batman. She takes on the mantle of Batgirl and fights crime in Gotham. Barbara has also been linked to Birds of Prey. So, a crossover with Harley Quinn is not outside the realm of possibility.
Batgirl premieres on the streaming service HBO Max sometime in 2022. There is no news yet if the film will also be played in movie theaters.
RELATED: What Is the Difference Between Batgirl and Batwoman?