'Batgirl': Everything We Know About the DC Extended Universe Movie So Far
It's been a while since we've heard from Batgirl. So what gives?
Don't let those Birds of Prey haters fool you. The DC Extended Universe is in a great place right now. While that Harley Quinn-led spin-off didn't reach Suicide Squad-level box office, it did earn strong reviews and turned a profit. Besides, the DCEU now has three hit solo franchises on its hands with Wonder Woman, Aquaman, and Shazam!
Ironically, the DCEU's biggest challenge has been establishing its Superman and Batman. The former's status is unclear, but the latter is coming back in a big way in 2021. And if The Batman is a huge hit, fans just might get a larger helping of Gotham City mythos in the near future. To that end, let's check in with the status of Warner Bros.' Batgirl.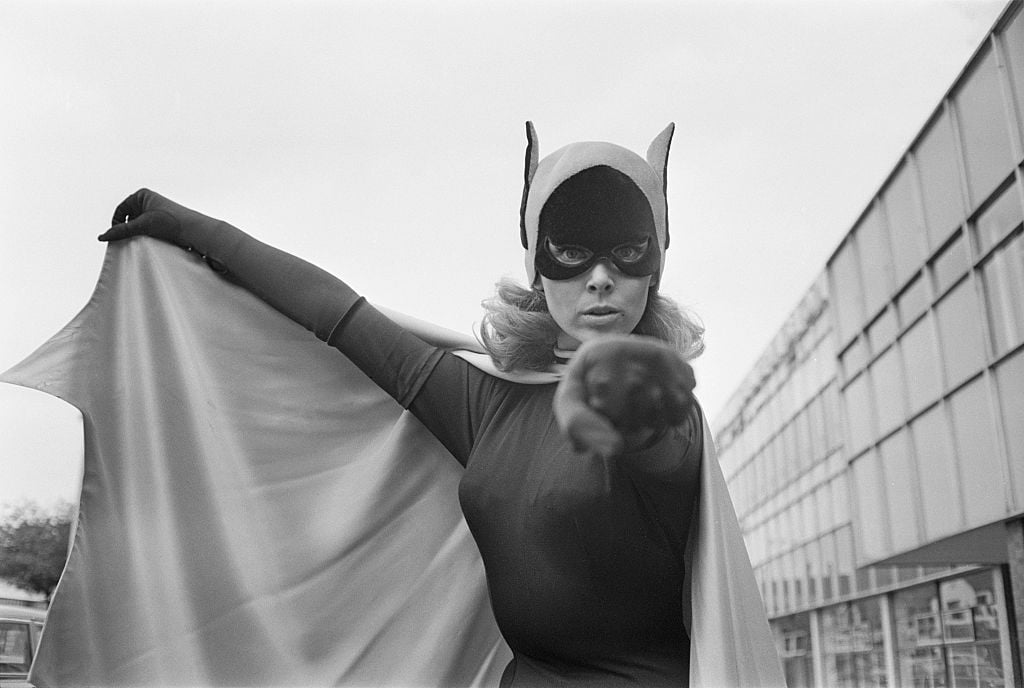 The screenwriter of 'Birds of Prey' is working on the script for the film
Way back in 2017, fans learned a Batgirl movie was in the works. Avengers director Joss Whedon signed on to write and direct the film for the DCEU. But while production was meant to kick off in 2018, Whedon ultimately left the project. Since then, it's been developing without filmmaker at the helm and little to report.
That being said, screenwriter Christina Hodson joined the project soon after Whedon's departure. After her 2018 script for Transformers spin-off Bumblebee, Hodson took on DC's Birds of Prey. And she's become something of a DCEU staple, as she will also write 2022's The Flash. As far as we know, she will turn her attention to Batgirl soon thereafter.
Perhaps feeling emboldened (or pressured) by Wonder Woman, Warner Bros. and DC Films supposedly hope to secure a female director for Batgirl. However, the studio has made no official announcement one way or the other regarding who could take Whedon's spot in the director's chair.
'Avengers' star Karen Gillan wants to play Batgirl and direct the movie
In fact, not only do fans have no clue who will direct Batgirl. Warner Bros. also hasn't given any indication on which star will take on the role. Given the character often has red hair, most fan-casting lists include actresses famous for their crimson locks. So folks like Jessica Chastain and Zoey's Extraordinary Playlist star Jane Levy often pop up as suggestions.
One actress who has made no secret of her desire to play Batgirl is Karen Gillan. The actress starred as Amy Pond on Doctor Who and plays Nebula in the Marvel Cinematic Universe. In addition, Gillan has starred as the female lead in 2017's Jumanji: Welcome to the Jungle and its 2019 sequel.
In a recent interview, Gillan expressed her interest in playing Batgirl. After all, she wouldn't be the first star to appear in both Marvel and DC movies. Gillan even wants to direct the film, as she has directed two movies since 2018. Gillan already has a built-in fan base, proven track record as an action hero in genre entertainment, and filmmaking experience.
The 'Batgirl' solo movie could be tied directly to 2021's 'The Batman'
Although various characters have carried the name, Whedon's version of Batgirl reportedly focused on Barbara Gordon. Barbara is canonically the daughter of Commissioner Jim Gordon, a character Jeffrey Wright will play in The Batman. And according to a 2019 report, Matt Reeves' movie could be keying up a Batgirl solo film.
If this is the case, that would certainly explain a lot. With so many characters involved, The Batman could kick off a major expansion of the Gotham lore. In much the same way, Sony is developing sequels and spin-offs relating to Spider-Man characters. All The Batman needs is a cameo or reference to set off fan interest in a Batgirl movie.
Perhaps this is Warner Bros.' game plan. Such an approach would make a lot of sense. And it would also explain why news on Batgirl has been so quiet for the past few years. The Batman could be the testing ground for a number of spin-offs. We've already heard rumors of a Zoe Kravitz-led Catwoman movie. Could Batgirl finally get her chance in the spotlight too?